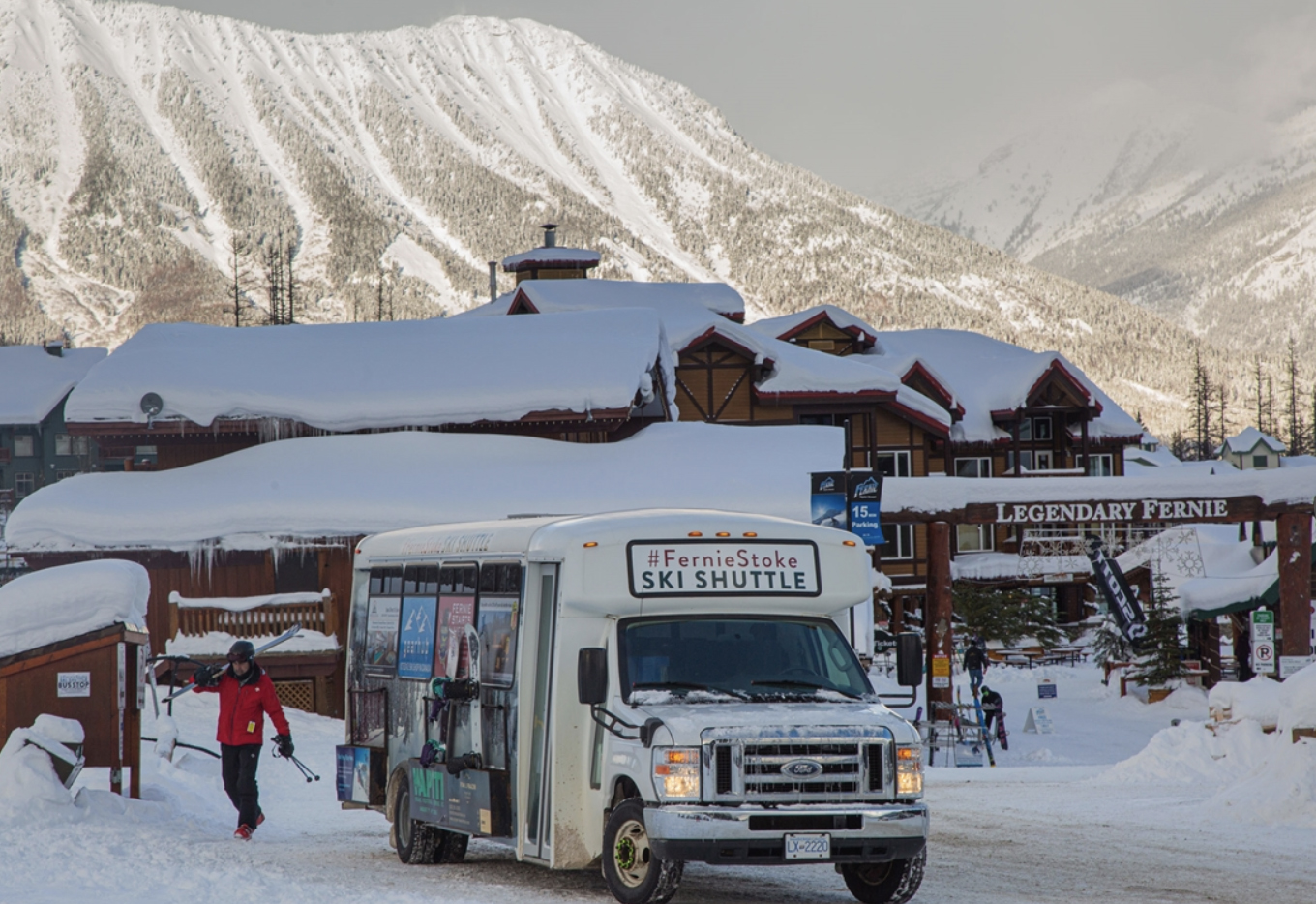 The Fernie ski shuttle will be operating at a reduced service level due to low ridership. The shuttle service supports transporting visitors and locals between town and the ski hill through the day and evening. Due to the continued extension of travel restrictions and large decrease in ridership the shuttle schedule will be reduced beginning Monday January 18th until a time when travel restrictions ease and ridership increases.
"The current service was tailored this season to adapt to the COVID-19 safety protocols while increasing frequency. It was a great schedule but the ridership just isn't there," explained Jikke Gyorki, Executive Officer for Tourism Fernie. "Ridership is 77% down and unfortunately the large losses in revenues and increased costs to operate have placed the shuttle program in a position to adapt financially until travel restrictions ease and other ideas or funding come to the table."
Currently operating every 20 minutes through the day and on the hour in the evening, the reduced schedule means there will only be two shuttle loops between town and the resort in the morning, one mid-day and two in the afternoon. The evening service will stop running. An updated shuttle schedule is in process today and will be distributed through the weekend.
"The ski shuttle is a really important piece of Fernie's winter experience and our business community places a lot of importance on the connectivity it provides between hotels, the ski resort and our downtown core," said Brad Parsell, Executive Director of the Fernie Chamber of Commerce. "Obviously this isn't the outcome we were hoping for this season, but with travel restrictions still very much in play it makes little financial sense to have empty buses driving around our community. It's important the ski shuttle remains sustainable in the long run and we look forward to seeing this service return to a full complement when the situation surrounding the pandemic allows."
The service is a partnership between Fernie Alpine Resort, the City of Fernie, Tourism Fernie and the Fernie Chamber of Commerce.