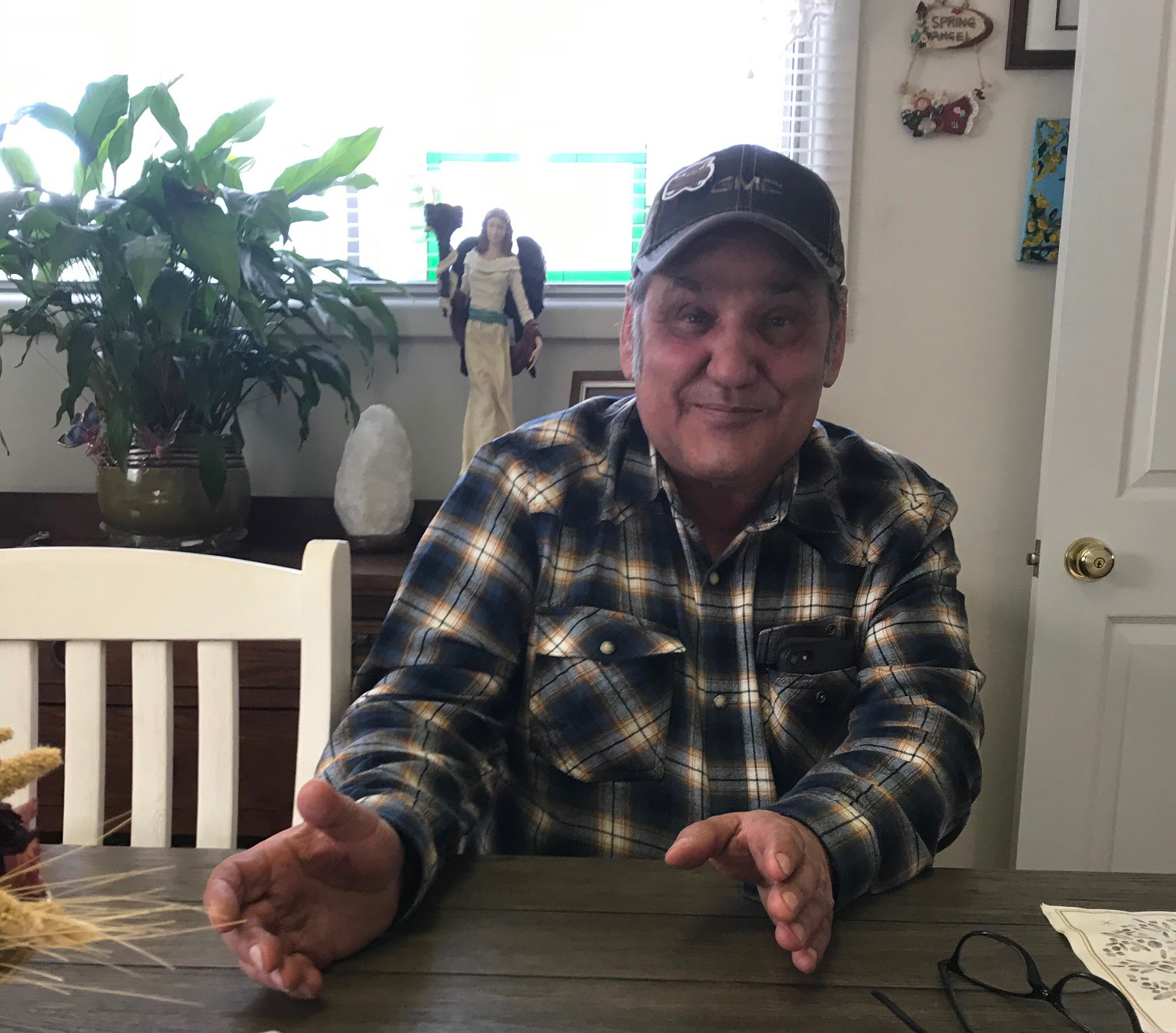 Fernie resident Mario Rocca was born in Bianci, a small town situated in Cosenza, a province in the Calabria region of Southern Italy. Cosenza is also a city known as the Athens of Italy and considered to be one of the most ancient cities of Calabria.
Serafino Rocca had already immigrated to Canada when his wife Assunta along with their three children Santo 5, Mario 3 and seven month old Teresa left their beautiful homeland to join him in Fernie.
Mario recalls them arriving to Fernie on a hot July day in 1953 after making the ten day journey across the Atlantic and another five days crossing the country by train arriving at the station that is now the Arts Station in Fernie.
He reminiscences about the time the family lived upstairs in the Central Hotel that was owned by fellow Italian Joe Perri and where most of the Italian immigrants stayed after arriving to Fernie. The family moved next to a big house on Pellatt Avenue (Third Avenue), located across from Fernie Central School now the 901 Condos. The house was known by the Italian community as the "Caserma" as it was a very large building that housed several people and next to it was Barton's studio where formal photography sessions were done by the Barton family. In 1955 a house was purchased on the corner of Fourth Avenue and 11th street where the family resided until both parents passed away. The house was positioned on the alley end of the property leaving a large space for a garden next to the avenue side. For decades people would stop to admire the marvellous vegetables that were grown, Assunta especially had a love of gardening and could coax everything from tomatoes, cucumbers, peppers and all manner of beans, peas, lettuce and potatoes to grow lush and beautiful. Mario loved the area where he was raised and as an adult when an opportunity arose he purchased a home across the Avenue from his childhood home where he and wife Geri still reside today.
Mario has an incredible memory for dates and names and we discussed schooling at Fernie Central School remembering names of teachers such as Miss Emma Chubra who taught grade one for 45 years, Miss Chivers (later Kennedy) and Mrs. Rose Watson who in a twist of fate Mario purchased the house from that he has resided in for decades.
We spoke about the popular Saturday matinees at the Vogue Theatre when it cost 15 cents for the show and another 10 cents for popcorn and what a treat that was.
Mario said he wasn't as involved with sports in school as he could have been but his father was an avid hunter and fisherman and this interest became his passion as well, something he excels in and still enjoys today.
After high school graduation he planned to attend the Nelson Vocational school to become a welder however at the time his parents couldn't afford it so Mario went to work at the strip mine in Michel. After six months he was laid off, he applied at the highways department and began work on April 10,1969. His strategy was still to go to school however as courses were only in April and September he didn't make it that first year, decided he would go the next year but plans changed when he met Geri and asked her for a date. They were married on April 28, 1973 and have two sons Joe and Mike.
After working 30 full years for the department of highways Mario retired, he had been shift foreman for years and then foreman for another ten which at the time meant leaving the safety net of the Union. It was a huge decision but after much consideration he realized that as foreman he would be fully in charge of the entire crew and given a company truck to drive but the needle that ultimately moved his decision to take the job was having no more shift work.
With his strong interest in hunting and fishing, becoming a member of the Rod and Gun club was a no brainer and when he joined at age 16 in 1966 he was promptly elected secretary treasurer. He said they had a $200 budget then and a small membership however today the club that is the first to be organized in BC has 80 families, 60 adults and 40 seniors for dues that include the mandatory federal government insurance charge for use of rifle range 7.20. Its annual fundraiser is so popular that it can attract nearly a thousand people and raises thousands.
Mario says "Nothing there I haven't done, director, membership chair, treasurer, vice president and president, I've enjoyed it all". He is also a 45 year member of the Elks Club holding all executive posts including as exalted ruler. His hobbies include carpentry, building decks, garages and doing basic construction he says.
After retirement in 1998 he was hired by Fiorentino's part time building roads in the bush and operating 30 ton rock trucks.
He retired from that four years ago and now builds utility sheds for Home Hardware,
"I don't look for work it finds me, I always like to do something" he says, adding as a self- taught welder he can build trailer hitches, install heavy duty truck winches and bumpers for use in the bush and make miscellaneous items such as bike racks.
He has been teaching the Conservation Outdoor Recreation Education (CORE) course since 1971 as he is a qualified hunting instruction and educator for the BC government core course.
He especially like teaching kids how to use a fire arm and to tie flies, especially making spun deer hair flies which are so intricate that unless someone demonstrates exactly how to tie it its very difficult to figure out. Last year he built a turkey chicken plucker, his face lights up when he speaks of kids and grandkids especially granddaughter Charley May who loves learning and wants to hunt and fish with him. At age ten she is taking the Core program with her mom as her goal is to get a grouse and a turkey Mario says.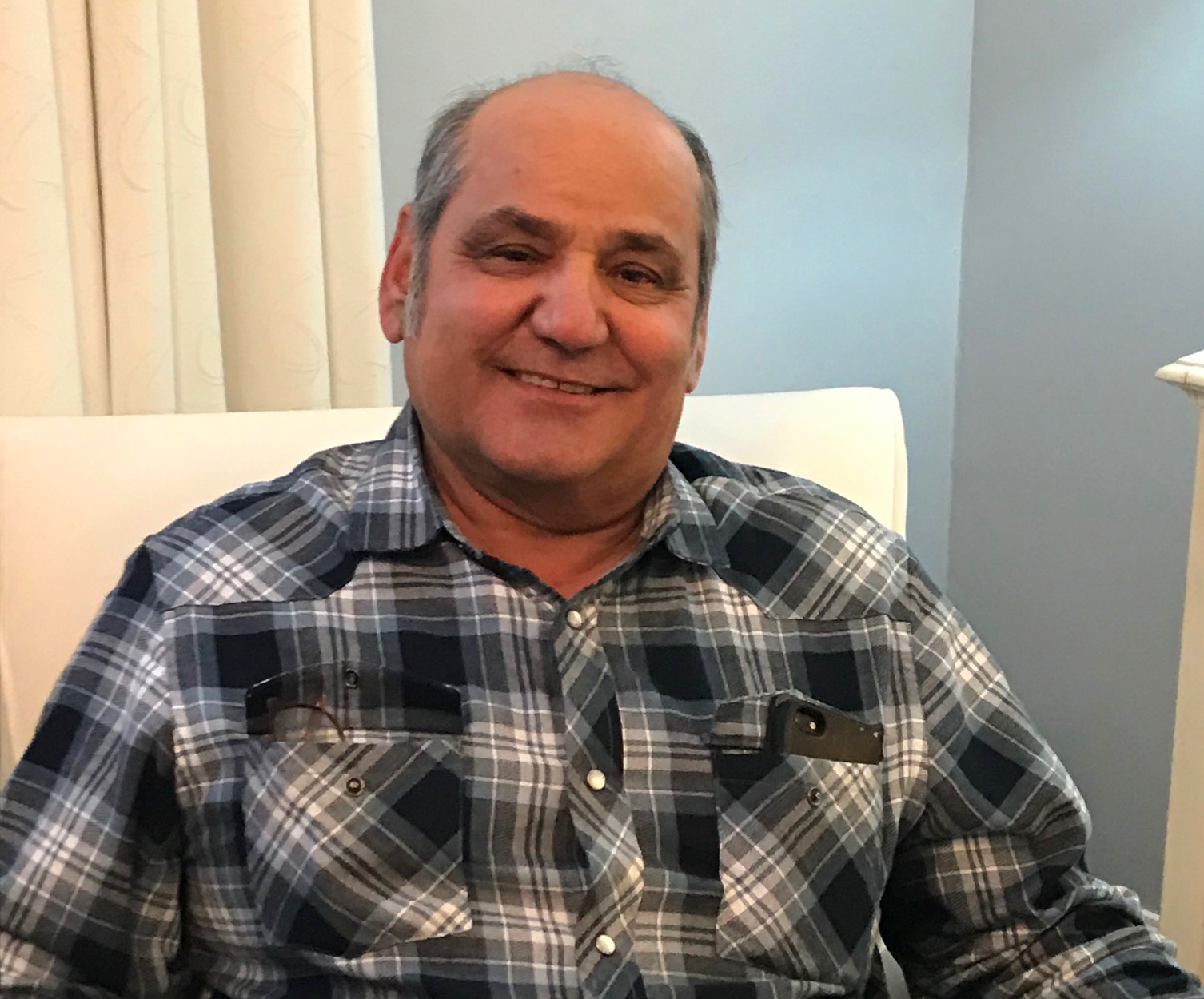 Mario has been part of the committee that plans the rod and gun awards event since 1977, he was awarded the Queen's Jubilee medal by MLA Bill Bennett and the George Majic Award from the City of Fernie for all his volunteer work. At one time the club had a dedicated member award that he won several times and he was also designated a snow angel because for years he would clear 8 driveways of senior people on a daily basis.
Mario talked about sheep counts and how 20 years ago he was picked up by helicopter by regional geologist Dave Dunbar out of Cranbrook to go and count sheep over the Galtons range from the Montana border to Elko. Mario has deep knowledge about sheep and counts and knew that there was at least 150 sheep plus rams that wintered separately and so the Ministry wanted to do the aerial count with him as he knew where they were situated. That was an amazing experience he says.
Fernie is fortunate to have many incredible citizens, Mario is certainly one of those that loves his town and his region and contributes greatly to its betterment. Thank you Mario for all you do, its greatly appreciated.