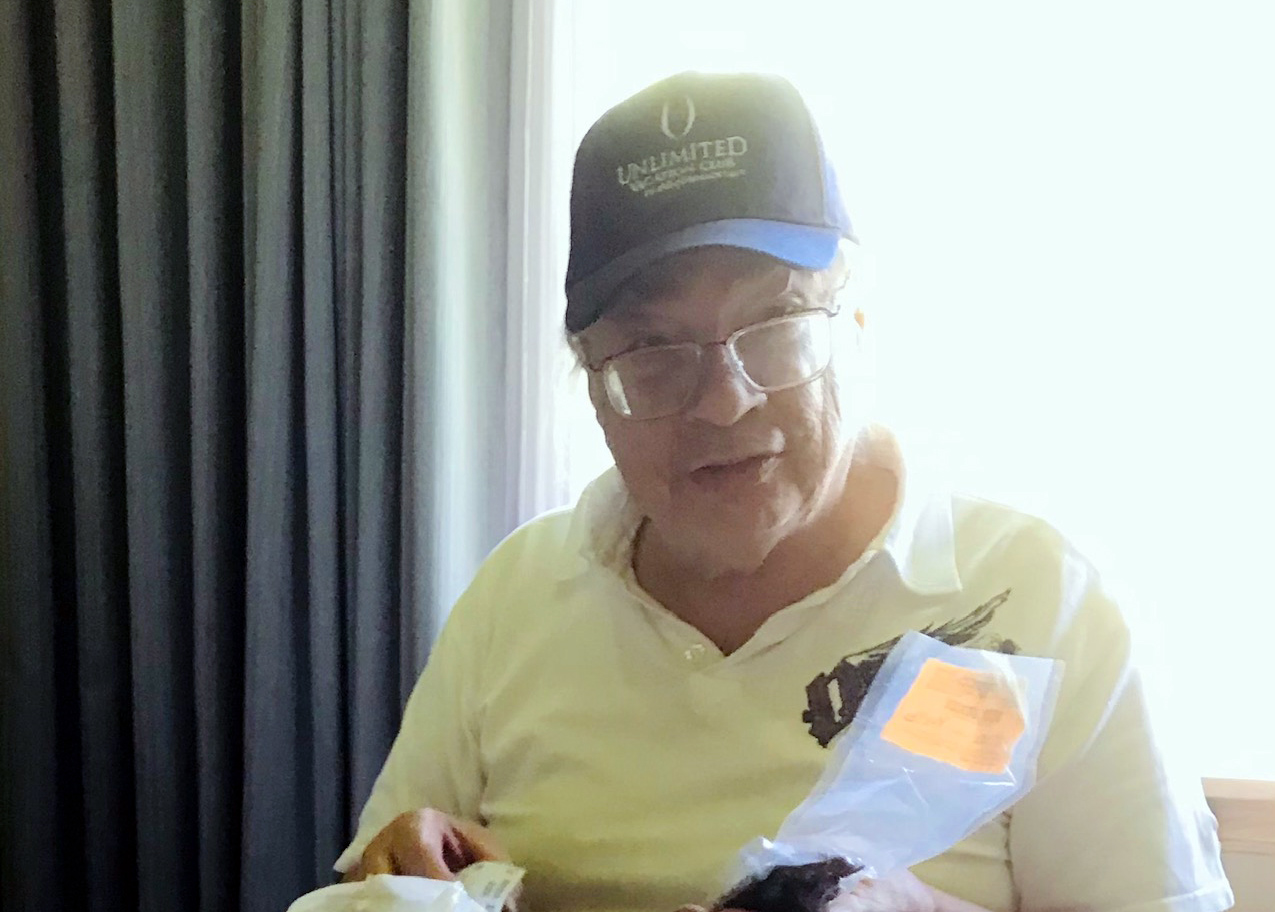 It is said every life is a story and you only need to look at people to see that even when individuals appear ordinary you can discover they are instead unique and interesting. One of those is local resident Fil Roccamatisi. Tall, dark haired Fil was born in 1951 in New Westminster BC in the Royal Columbian Hospital, one of seven children to Myrtle Migliorino and her Italian husband.
When her husband died Myrtle and her children moved to Princeton where she eventually met and married Filippo Roccamatisi originally from Palermo, Sicily. Filippo adopted her children, with three of the older ones keeping their birth father's name but Fil taking his adopted father's name. Fil says Princeton is where they were raised and where he got his passion for gardening, hunting and fishing.
After high school graduation he attended UBC studying electrical engineering and in summers worked at the Copper Mountain Mine.
Originally his plans were to become an RCMP officer, but he changed direction to mining working in a mine near Fort Frazer for two years. During that time his buddy Glen Taylor, a mechanical engineer tried unsuccessfully to set him up with his girlfriend's sister several times. When Fil moved to Merritt to work at the Cragmont Iron and Copper Mine Glen told him he was going to the Seattle races taking his girlfriend Janice and her sister Celia but Fil wasn't interested. It wasn't until Fil attended Glen and Janice's wedding that he and Celia, an attractive brunette finally met. When he went to Vancouver for a convention he called Celia and a year later on August 2, 1980 they were married.
In 1982 economic changes to the Cragmont mine caused a layoff that included Fil but a headhunter recommended Fil for a job with BC Coal in the Elk Valley. He came to Fernie for an interview and was hired. His search for a house proved fruitless but did find a suite in the Dueck Apartments for a year then they lived another year in the Airport subdivision, but the sewer smell nearby was too pungent, so they moved to Pine Grove in 1983.
While living in Merritt their first daughter Dawn was born and in 1984 they welcomed Michelle, born in Fernie.
Celia found herself busy quickly as a school teacher librarian working as a substitute. She had been in a woman's sorority in Merritt and transferred her membership to Fernie. She attended church and joined CWL, and became involved in organizing teas, special events and served ten years as CWL president. Not shy, she met many people including Anna Ungaro who became the children's babysitter.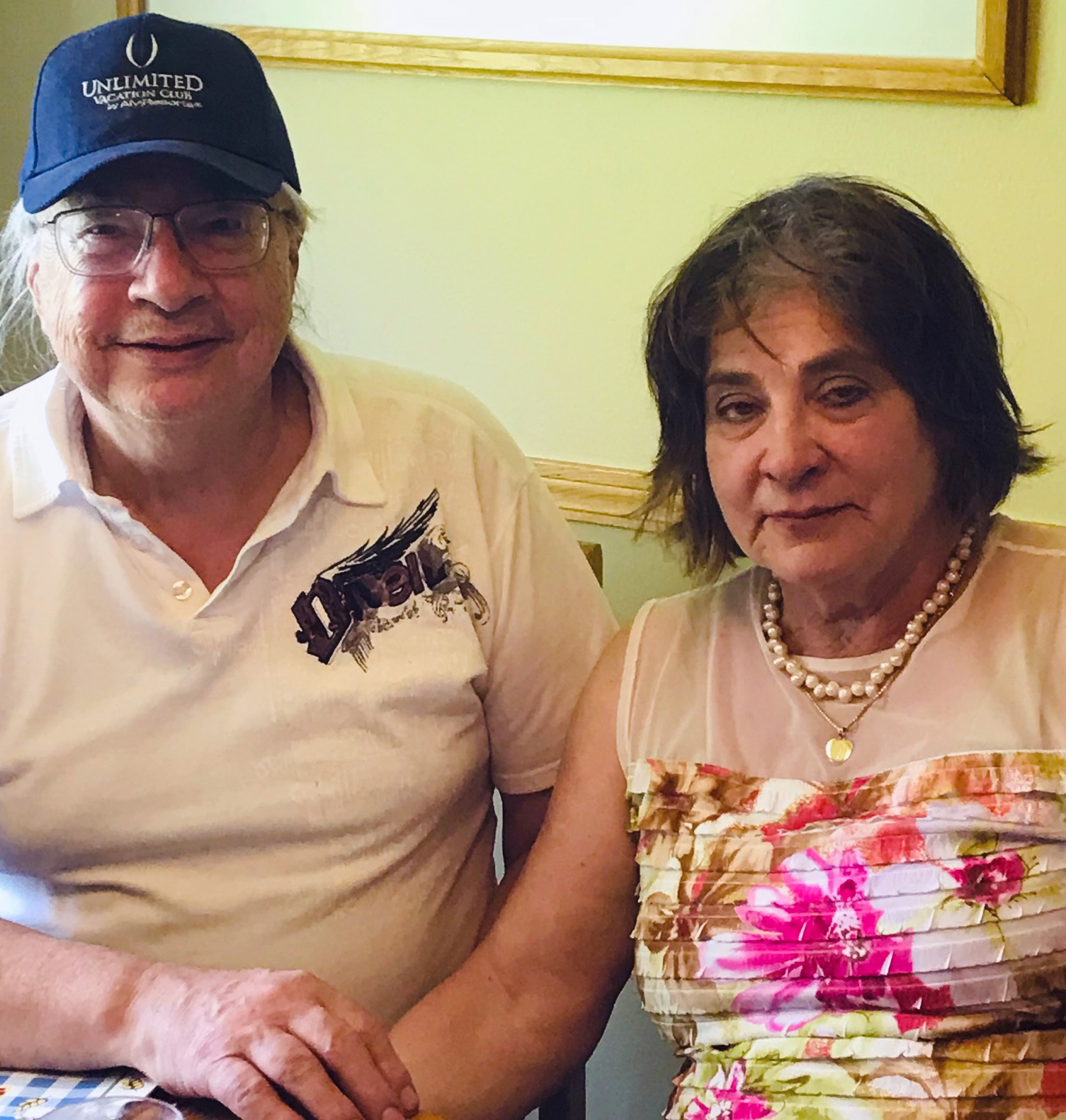 While the couple had found it hard living in the apartment they were impressed with the Catholic church nearby. They noticed that although several foreign languages were spoken the Italian was most prevalent and a friendship was formed with the Ungaro family and others that continues today. They also developed strong friendships with well-known residents and school teachers Emma Chubra and Gordon Winstanley and nurse Mary Duthie.
Asked about changes to Fernie since moving here, they replied that the Aquatic Center was built, ski hill marketed globally, Super Value closed, Overwaitea moving downtown, East Kootenay College (College of the Rockies) relocated into the old Overwaitea building, a new high school built, CPR station moved and turned into an Arts Center and Fernie becoming a resort town. Fil said the mines moving to four shifts on and four off, meant workers don't have to live here anymore and that changed the dynamics of the town. Fil is retired from Greenhills where he held the position of Superintendent of Maintenance. Last project included changing the computer operations to organize management updates that went to all the mines, overseeing the entire project to completion. He also managed the engineering students during the summers, some that stayed for 8 months in the co- op program for engineers and maintenance.
Celia says the biggest change is with the mountain tourist element aspect that wasn't here as is now and the "flocks of bikes" seen around town.
Another change was not having a full time priest, instead having to share him with the churches in Sparwood and Elkford and the heavier traffic on the city roads and highway plus Fernie had two more schools, and no Independent school. Fernie used to be more of a family town back then not as much as a resort she adds.
The couple love experiencing new places and have travelled across Canada, and to several American states visiting New York and New Orleans. Also, Guatemala, Great Britain, Mexico, and Spain staying in hostels and in high class hotels and also participating in a pilgrimage in Spain where they walked 22.5kl a day on average, going uphill, seeing lots of vineyards, farmlands, and cattle. They had planned to walk 700 kl but ended up doing 623.5k instead because of inclement weather. As they walked, they appreciated the beauty of structures built hundreds of years ago and the picturesque towns built on the side of mountains. Meals of fresh orange juice and toast with a delicious spread for breakfast, wine and crusty bread with cheeses and meats were exceptionally good. In the Basilica they saw the statue of St James where walkers from around the world went to get a plenary indulgence, the steps of granite worn out by devotees as the statue has been displayed since the Middle Ages.
Fil and Celia enjoy music with Fil proficient in piano and saxophone. And Celia taking music lessons and singing in the church and community choir. They both enjoy volunteering and believe that learning should be continuous. Fil has building projects like shelves and cabinets on the go, baking the best breads ever, assisting with the community garden behind the church and Celia keeps busy taking courses, CWL activities and walking.
They spend time also visiting with their daughters, son in laws, and grandchildren, Michelle an accountant with three sons and Dawn a phycologist/psychiatrist with a daughter both living out of province.
Congratulations and very Best Wishes on your 70th birthday Fil, keep learning and experiencing new adventures.