This June 24th weekend is a big kickoff to Fernie's mountain biking season. Fernie Alpine Resort opens with lift access mountain biking and the Fernie Lucky 7's mountain bike race is being staged at the Fernie Aquatic Centre.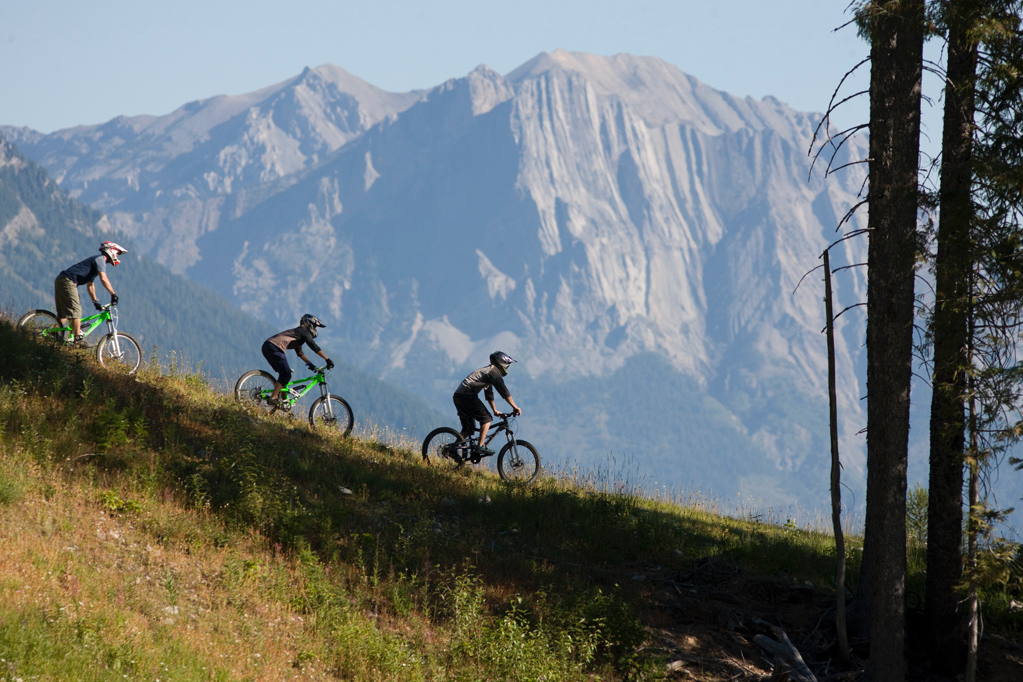 With one of the largest lift-accessed mountain bike trail networks in Western Canada, Fernie Alpine Resort's 38 trails include wide machine-made flowing trails for beginners and trails with berms, wall rides, technical single track and more for intermediate, advanced and expert riders. Their trails will keep your adrenaline pumping!
Their trail crews have been on the trails surveying the spring melt and buffing out some classic rides. Top Gun has had a total machine rebuff from top to bottom a few nagging corners on mid-Mr. Berms and the Deer Trail have been reshaped. The snowline is quite low on the mountain promising a delayed upper Timber-side bike trail opening this year however the Elk and lower Timber trails are clear and riding well!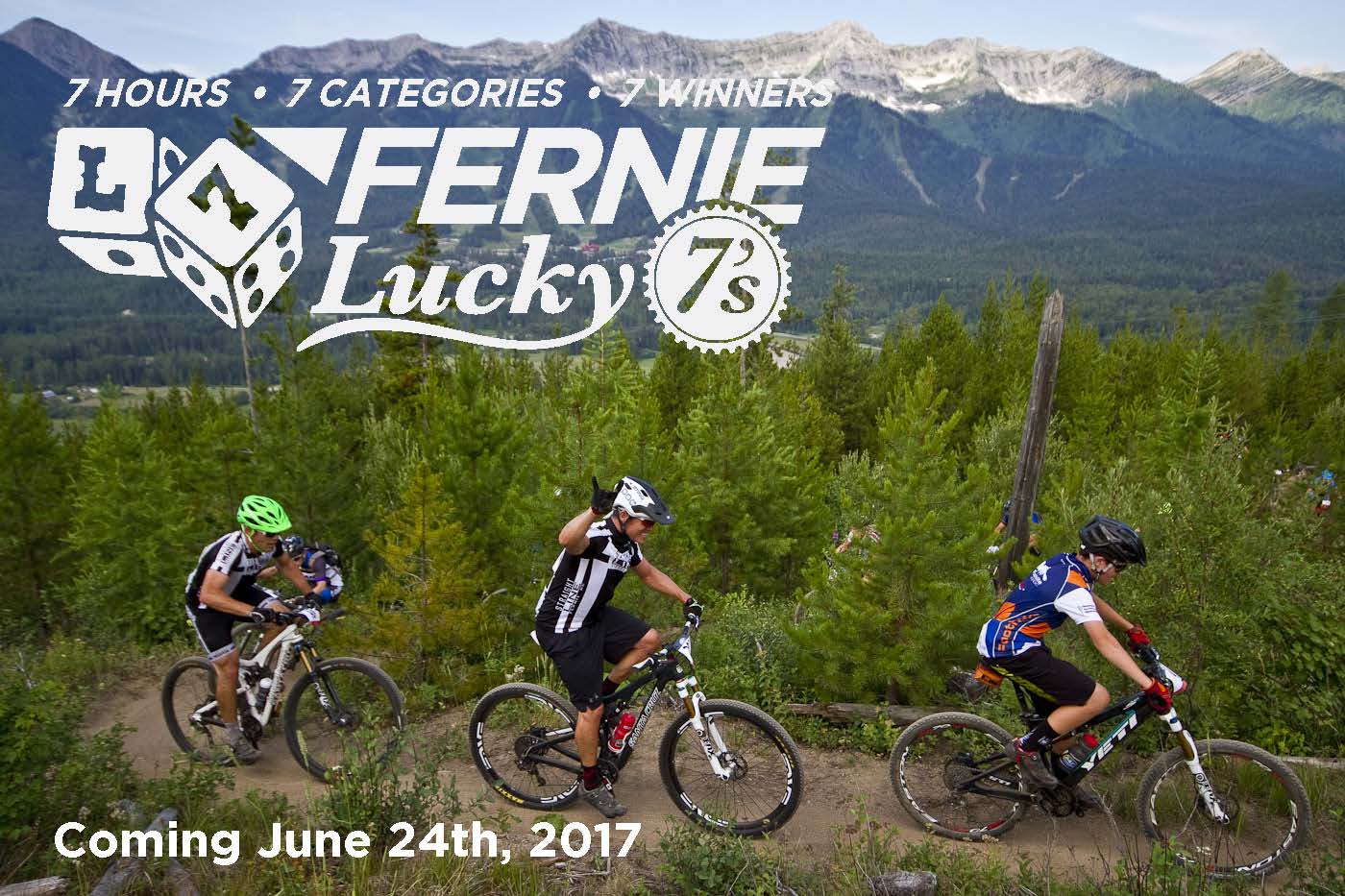 The Fernie Lucky 7's is a cross-country mountain bike event that caters to those looking for a fun experience. Competitive endurance and XC racers will be challenged in the 7-hour solo and team relay category events. Families, youth and company teams will love the team options and easy course.
The Fernie Lucky 7's course will feature moderate climbs with lots of passing options and fun rolling downhill's. The selected course is in Ridgemont and Montane and is a 15 km loop with 370 meters of vertical climbing. Lucky 7's prize winners will be selected from the Lucky 7 Craps table. All participants will have a chance to roll the dice for the winning Lucky 7's. The top finishers from the categories will also receive great prizing.
The Fernie Luck 7's categories are designed to be inclusive. The U15 and U9 events cater to families and the family and corporate categories open new opportunities for great experiences. The solo category will be the most contested as individuals test their ability to ride as many laps as possible in 7 hours!
Click here for more information or to register.
We invite you to make you way to Fernie for the unofficial launch of the mountain biking season!