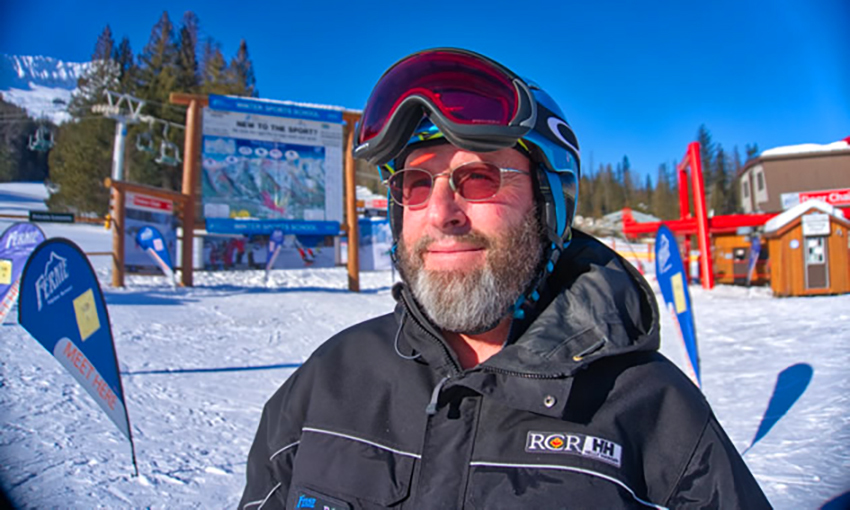 The Fernie Chamber facilitated a Zoom chat with Andy Cohen, Fernie Alpine Resort GM, earlier today to learn all about FAR's winter plans and their COVID-19 best practices.
Cohen provided an impressive update on the plans for the opening, the RCR team has obviously put a lot of thought into their operations program.
Here are some highlights:
1. Fernie Alpine Resort will operate regardless of any travel bans, and will only cease operations if BC Health regulates a closure.
2. They may open earlier if conditions permit!
3. All bars and restaurants and day lodge will be by reservation only and with limited capacity, They are "looking at" tents for additional capacity.
3. Lift tickets must be purchased online and then line up at the outdoor kiosk to get your ticket printed. You will have to have the barcode printed off or on your phone to get your tickets. There will be no reloadable pass products, and there will continue to be face to face ticket checkers. All tickets are non refundable. Online ticket sales open "soon".
4. Parking will be the main the limiting factor for capacity restrictions. There will be a green/yellow/red indicator for parking spaces on the website.
Here are FAR's COVID-19 best practices for the coming season:
DISTANCING MEASURES & SIGNAGE
To align with our government's health and safety guidelines, we will be practicing physical distancing procedures throughout Fernie Alpine Resort. We will be promoting maintaining 6 feet of physical distance from anyone outside of your social bubble; this will be assisted by directional and suggested distancing signage placed around our resort as well as plexiglass and other barriers.
FACE COVERINGS
Face coverings are mandatory at all RCR resorts for any resort guest over the age of 2 years old. We ask that you use a face covering in all public spaces, from the parking lots, through the base area, in all buildings and outlets, and while in lift lines and on ski lifts. You are not required to wear your face covering while skiing or riding, or while seated in one of our food outlets.
Insider Tip: bring two masks with you to the ski hill, one tends to get cold and snowy, and you could keep a second mask in your pocket for when you want to be warm indoors.
HEALTH SCREENING
Each and every person that wishes to be at Fernie Alpine Resort will be required to answer questions recommended by the B.C. government to maintain the overall safety of the resort property. This includes all our staff and guests. For the health and safety of resort guests and our staff, please do not visit if any of the following apply:
– If you are sick or experiencing symptoms of COVID-19 (fever, sore throat, cough, difficulty breathing)
– Live in a household with someone with COVID-19, symptoms of COVID-19 or who is self-isolating due to possible exposure to COVID-19
– If you have travelled outside of Canada in the past 2 weeks or been in contact with anyone who has travelled outside of Canada in the past 2 weeks
If you do not wish to participate or adhere to the above mentioned safety measures, please do not visit our resorts.