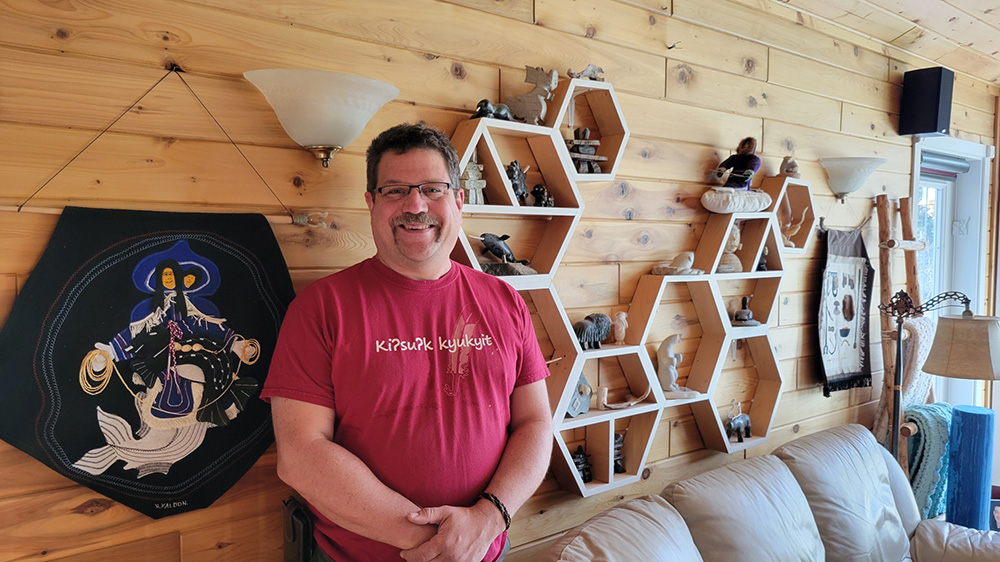 Sometimes we meet someone, and it feels immediately comfortable as if we have known each other for years. Dave Baines, a resident of Elkford is like that. Recently I sat with Dave to discuss the Crown Mountain Coking Coal Project.
The project is located near Sparwood and is also close to the Elkview and Line Creek Teck mines. Dave says this development "is a proposed source of very high-quality coking coal. Potential environmental interactions are considered in the design and planning and are subject to a rigorous regulatory process." Dave stresses that "engagement with Indigenous peoples, local communities and stakeholders will help shape the project and efforts to mitigate potential impacts". Adding that "a strong female and indigenous voice is very much appreciated".
Earlier this month Dave announced that NWP Coal had completed their environmental assessment document for Crown Mountain and are hoping to have all certificates in hand by the end of 2024. Following up to two years of construction operations could begin as early as 2026. The project expects to run for 15 years, producing about 30 million tonnes of coal with two million tonnes produced a year.
On the website it states that "NWP Coal Canada Ltd is a Canadian resource development company committed to developing this project to provide a source of steelmaking coal to global seaborne markets. It is owned by Jameson Resources Limited and Bathurst Resources Limited and is listed on the Australian stock Exchange." Its president Michael Gray joined NWP in March 2021. He has broad expertise in the successful expansion of greenfield steelmaking coal projects around the world. Crown Mountain is expected to produce an average of two million clean tons of coal per year over the projected 15-year lifetime of the mine.
Dave Baines was born and raised in Calgary, Alberta, he was the sixth child and only son born to Ron and Dode Baines. Ron was an accountant and Dode had a geology degree but chose to stay home to raise their six children. The family has roots in Alberta with his grandfather immigrating from England, settling in Cowley and working in the clean up after the Frank Slide.
After high school Dave worked as a snowcat mechanic at Peter Lougheed Park, as a white-water rafting guide on the Bull River and in Golden working for Wet and Wild Adventures.
He had his first visit to Coal Mountain in 1978, his dad was the accountant that set up the sale to Imperial. "That's how I got to know the mine by the tours given to me." The tours piqued his interest in mining and soon he found a job as Health and Safety Manager for a small mine in Fort MacMurray overseeing the eventual closing of that mine.
He worked for Petro Can on their Oils Sands Mine and in the environment regulatory department for Shell, sat on the Nunavut Water Board and relocated to Gjoa-Haven, on an island in the far north. "It was fascinating listening to elders." It had a population of 1200 and Connie, his wife was the economic development officer there.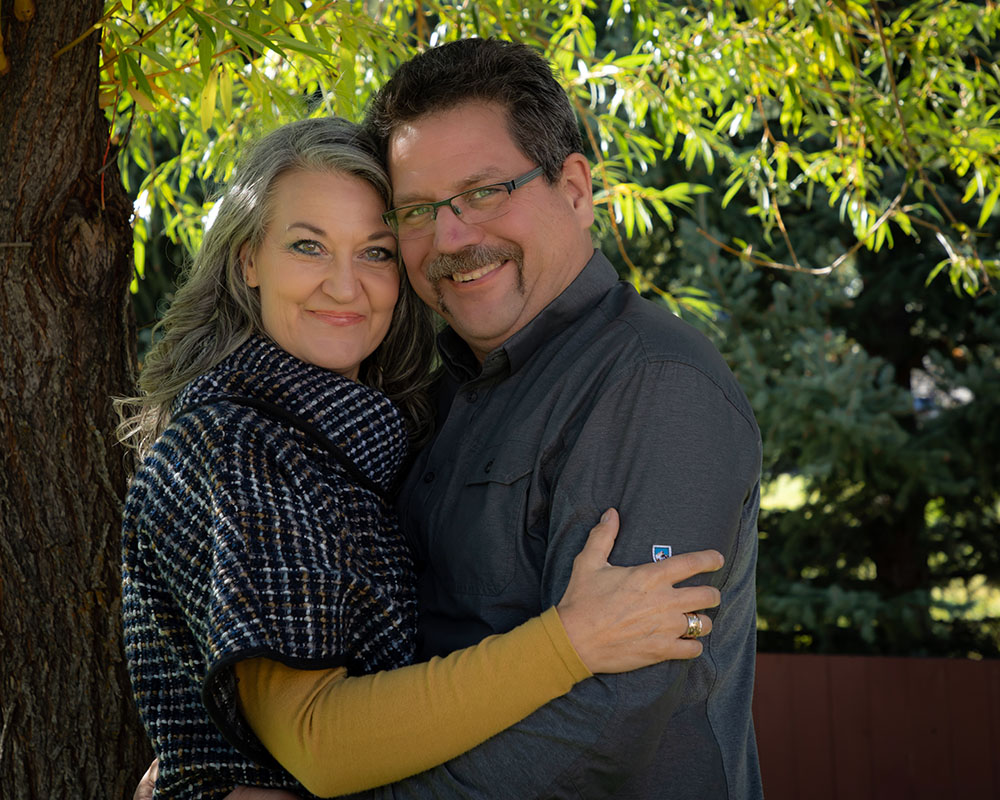 On asking how he and Connie met Dave said that she was the scholarship officer at the University of Calgary when Dave applied for a scholarship. Connie commented at the time that "clearly he has all marks and knowledge for scholarship, but keeps coming back for help," but Dave says that he had an ulterior motive, she had caught his eye and so he finally got the courage to ask her out for dinner. Dave became husband and proud father to Connie's two sons, Brandon now a welder in Fort MacMurray and Bronson, a paramedic in Lethbridge.
Teck recruited Dave in 2019 as Managing regulatory process for the Fording River Extension. However, a year later he became employed with NWP starting as Manager of Environmental and Engagement and now as Director of Project Development.
Dave said that NWP has had coal leases since 2010, officially beginning assessment in 2014. "The thing about a small company is that we can be nimble and try to make changes based on what we're hearing from people, it has a small board with a female chair. The project is coming along well, rules are changing, turns and delays, forecast, my mandate is to talk to everybody, get to know everyone and find ways to cooperate."
Dave attended university getting a BA and a Masters in Geography. Worked as a geo -physicist surface searching for pipelines in BC, Alberta, and the Yukon. There was lots of time to doing bush work with ATVs, snowmobiles, and helicopters. In between degrees he says that he worked as a navigator on a ship on the Gulf of Mexico, "living in a small metal box of a room sort of like a sea can with air conditioner".
As a child he joined the scout movement beginning as a Beaver, Cub, Scout, and ending up as a Scout leader for years. He enjoys the Beehive Hike behind the Line Creek mine, "it takes you into the Kananaskis". He hiked the North Coast on Vancouver Island, saying the" Canol Heritage Trail built in the War is amazing, trail route with no maintenance since 1948 in the North West Territories where you fly with a tiny plane in and out". He has gone rafting with friends on his own raft in the Grand Canyon, was a volunteer firefighter in the Kananaskis, was a disc jockey at parties and weddings during grad school, remembering getting a gig for a Mennonite wedding where no one danced but just tapped their feet. He didn't realize that they don't dance. "Wish someone had told me, I would have chosen different tunes, but the guests said they enjoyed the music." His experiences included driving a tractor trailer and living in a tent off and on for eight years. He began cross country skiing at age three, enjoying camping, canoeing and back packing by age 11, "I learned a lot from my sister and mother about camping and learned to play the guitar and sing to entertain."
It was a pleasure to learn about Dave's life experience and the company he works for. Several hours passed quickly conversing with this very pleasant man. It's said every life is a captivating story, one only has to look to discover that it's true.