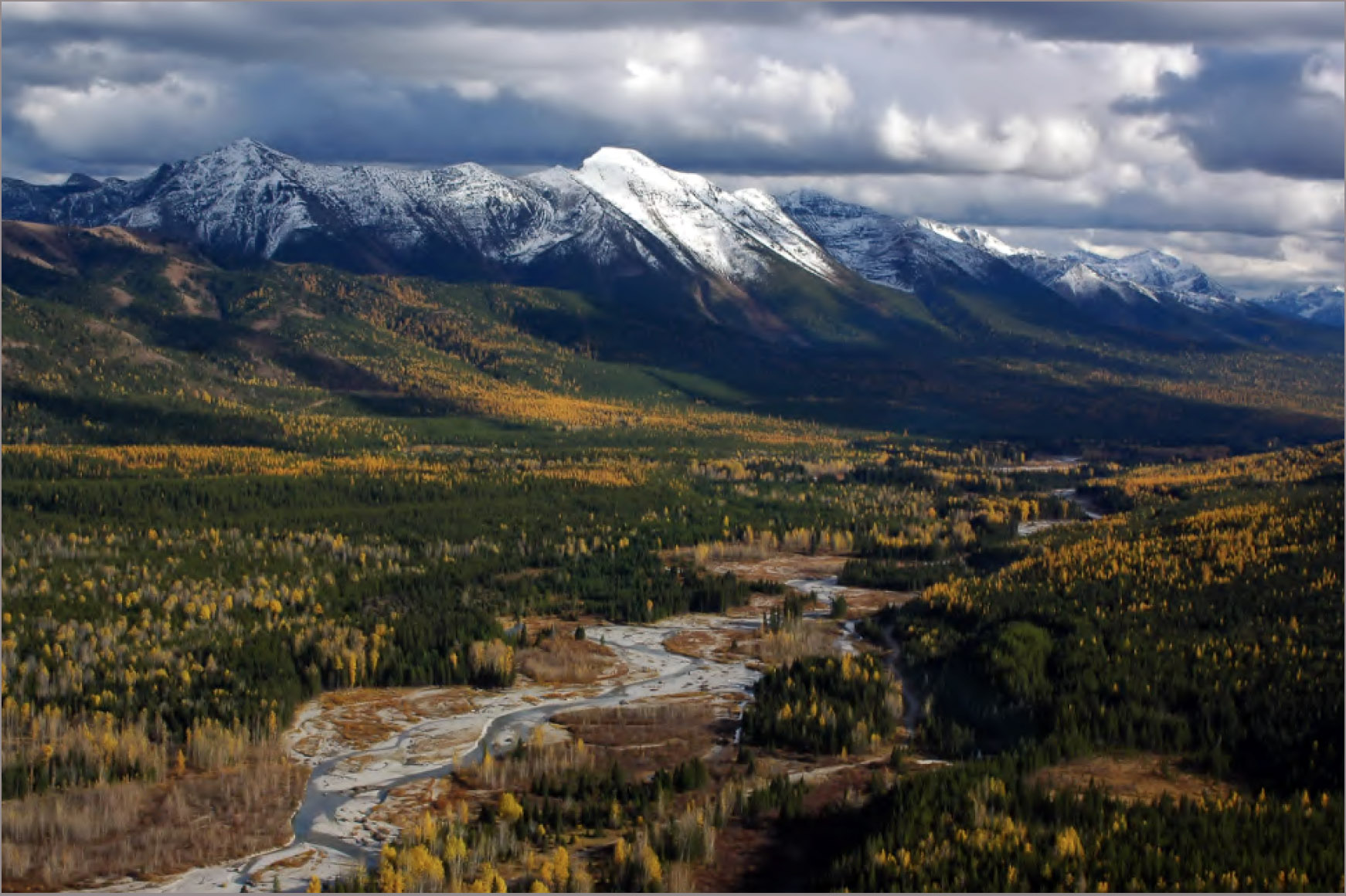 Wayne Stetski, previous Member of Parliament for Kootenay Columbia, prepared a report for Parks Canada Agency & Environment and Climate Change Canada that details Conservation Options for the Elk and Flathead Valleys.
The Flathead Valley is one of the most important natural areas for biodiversity in North America. It is a transboundary watershed shared with the United States, with much of the valley on the American side in federal protection and the Flathead River designated a National Wild and Scenic River in Montana. In Canada, the Flathead adjoins federal and provincial protected areas in Alberta. While extractive activities such as oil, gas and mining are not allowed in the Flathead, logging continues and some roads remain open to motorized access year round. It is not fully protected for conservation.
In the Elk Valley, conservation is at a tipping point. The Elk Valley is home to several communities, a major highway and railroad, the largest metallurgical coal mines in Canada. It has extensive private land holdings that are being clear-cut logged, as well as logging on provincial crown land. It is also home to important relatively intact, but unprotected, wild places, rare high elevation grasslands, and important populations of iconic species like grizzly bears, Rocky Mountain bighorn sheep and westslope cutthroat trout, along with dozens of plant and animal Species of Conservation Concern.
Both valleys have globally significant connectivity values with critical but vulnerable corridors, providing a genetic link for large mammal populations to the south in the USA with Banff National Park to the north. It has been called the most important wildlife corridor in all of North America and is a key component of the Yellowstone to Yukon initiative.
This report provides non-binding recommendations to the federal government, the BC government, and the Ktunaxa First Nation advising on the options for furthering conservation, including securing core habitat and connectivity corridors in the two valleys.