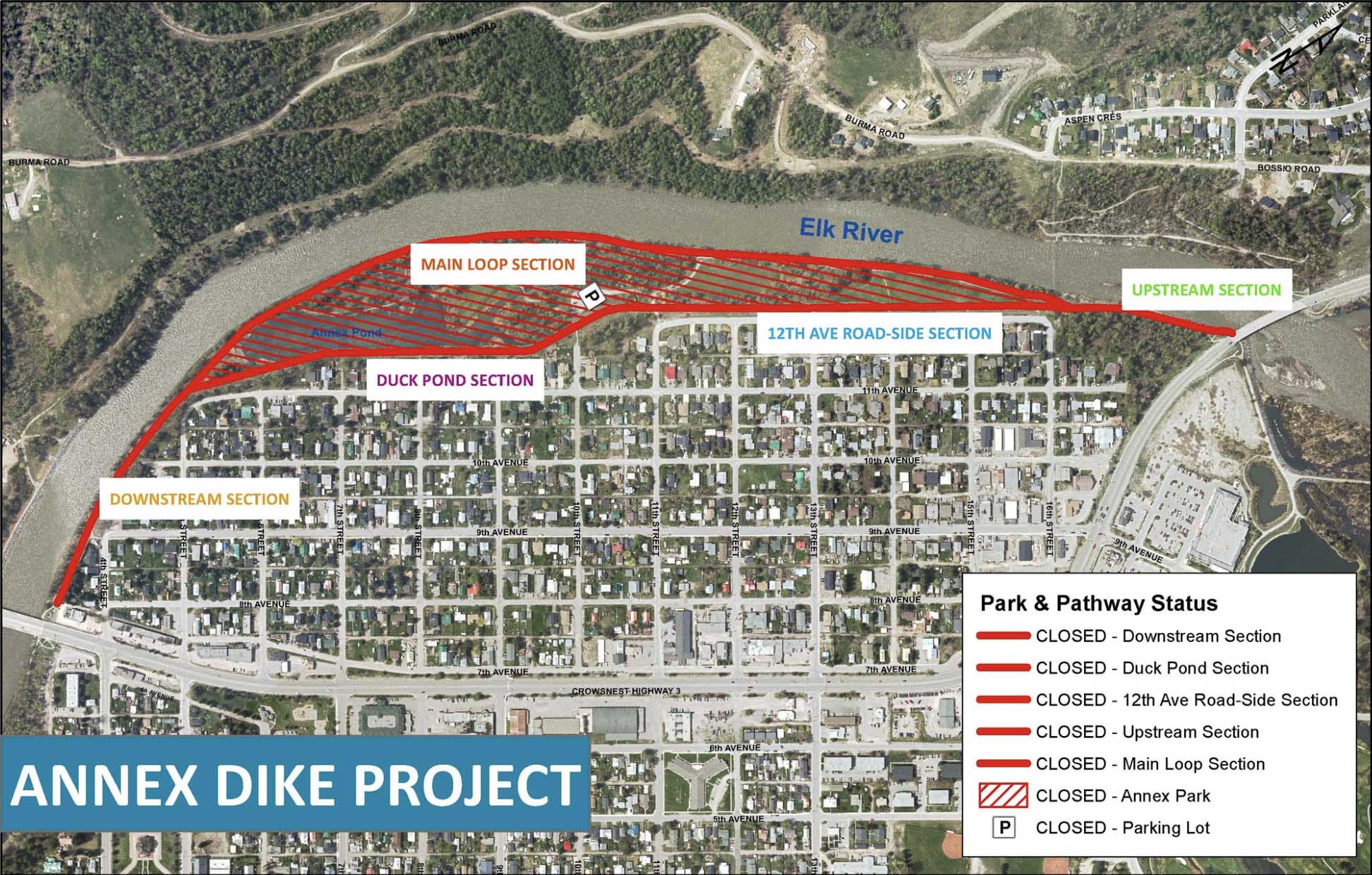 The Annex Dike Improvement project is getting underway next week, and will involve significant disruptions over the summer months including full closures of the Annex Park and associated trail network. The trail closures will be effective as of Monday, June 27th.
The above map below shows areas that will be impacted as the contractor kicks of the project. The City wrote that the intention will be to re-open sections as work progresses, and the map will be updated to show this.
The $4.97 million grant funded project will see the 1800m length of the annex dike raised and the dike slope and crest reconstructed to improve flood protection for the 900 homes in the Annex neighbourhood. The dike trail will also be paved to improve the City's Active Transportation network.
Please respect all marked closures and give crews space to safely do their work.