With the campfire prohibition rescinded effective at 1PM PDT on Friday, September 1, 2023, we are again allowed to have campfires in Fernie and the greater Southeast Fire Centre. This area includes the Elk Valley and South Country.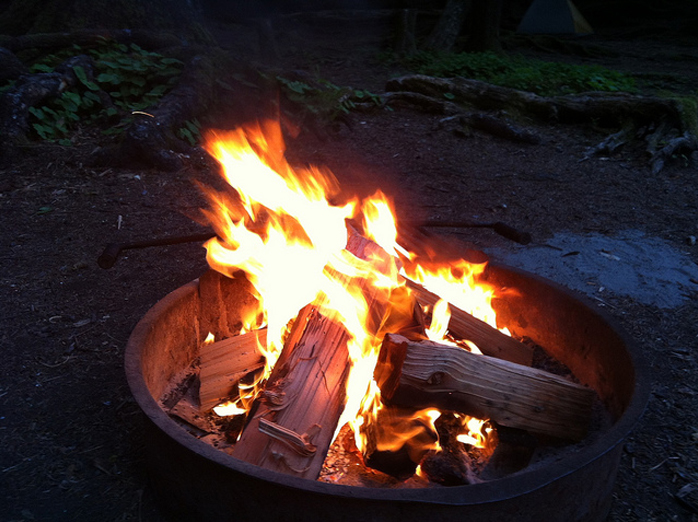 The BC Wildfire Service takes several factors into account before rescinding open burning prohibitions. This includes balancing the needs of the public with the need to mitigate the risk of human-caused wildfires. The combination of current and future forecasts, recent precipitation, and improved overnight recoveries has reduced the need to prohibit campfires in the Southeast.
As defined in the Wildfire Regulations, Category 2 and Category 3 open burning (any fire larger than 0.5 metres wide by 0.5 metres high) remains in effect throughout the Southeast Fire Centre. The following equipment and activities are also prohibited throughout the Fire Centre:
• the use of sky lanterns
• the use of fireworks
• the use of air curtain burners
• the use of burn barrels and burn cages
•the use of binary exploding targets
The map of the affected areas and their associated prohibitions is below: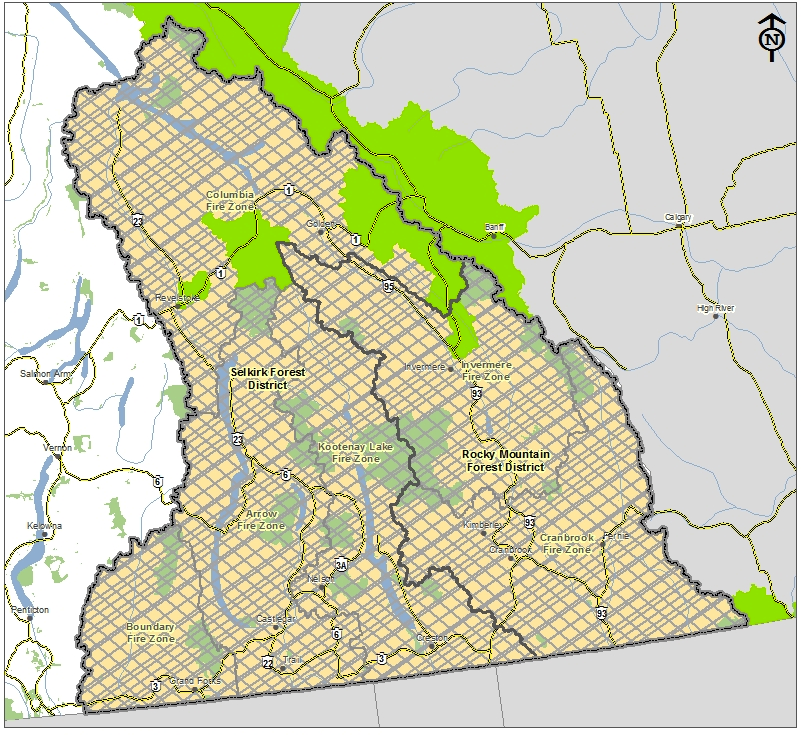 Anyone lighting a campfire in an area where campfires are allowed must maintain a fireguard by removing flammable debris from around the campfire area, attend the fire at all times, and must have a hand tool or at least eight litres of water available nearby to properly extinguish the campfire. Before lighting a campfire, the public is urged to check with their local regional district or municipality for local open burning bylaws.
To report an abandoned campfire, wildfire, or open burning violation, call 1-800-663-5555 or *5555 on a cellphone.
Anyone found in contravention of an open fire prohibition may be issued a ticket for $1,150, required to pay an administrative penalty of $10,000 or, if convicted in court, fined up to $100,000 and/or sentenced to one year in jail. If the contravention causes or contributes to a wildfire, the person responsible may be ordered to pay all firefighting and associated costs.
The Southeast Fire Centre extends from the U.S. border in the south to Mica Dam in the north, and from the Okanagan Highlands and Monashee Mountains in the west, to the B.C.-Alberta border in the east.
For the latest information on current wildfire activity, burning restrictions, road closures and air quality advisories, visit: www.bcwildfire.ca