Burrrlapz is a group of die hard skiers from Fernie. They live, eat and sleep skiing and grant us a glimpse into their mountain adventures through their films.
This week the boys scored big at the World Ski and Snowboard Festival (WSSF) in Whistler with a winning film in the Intersection showdown. The Burrrlapz plug on the WFFS site reads; "Three R's, one Z. These idiots are loading up their trucks and miraculously making the trip to Whistler all the way from their roots of Fernie in eastern BC. Prepare yourself for their film as they send, slam, and stuck their way around the Whistler backcountry."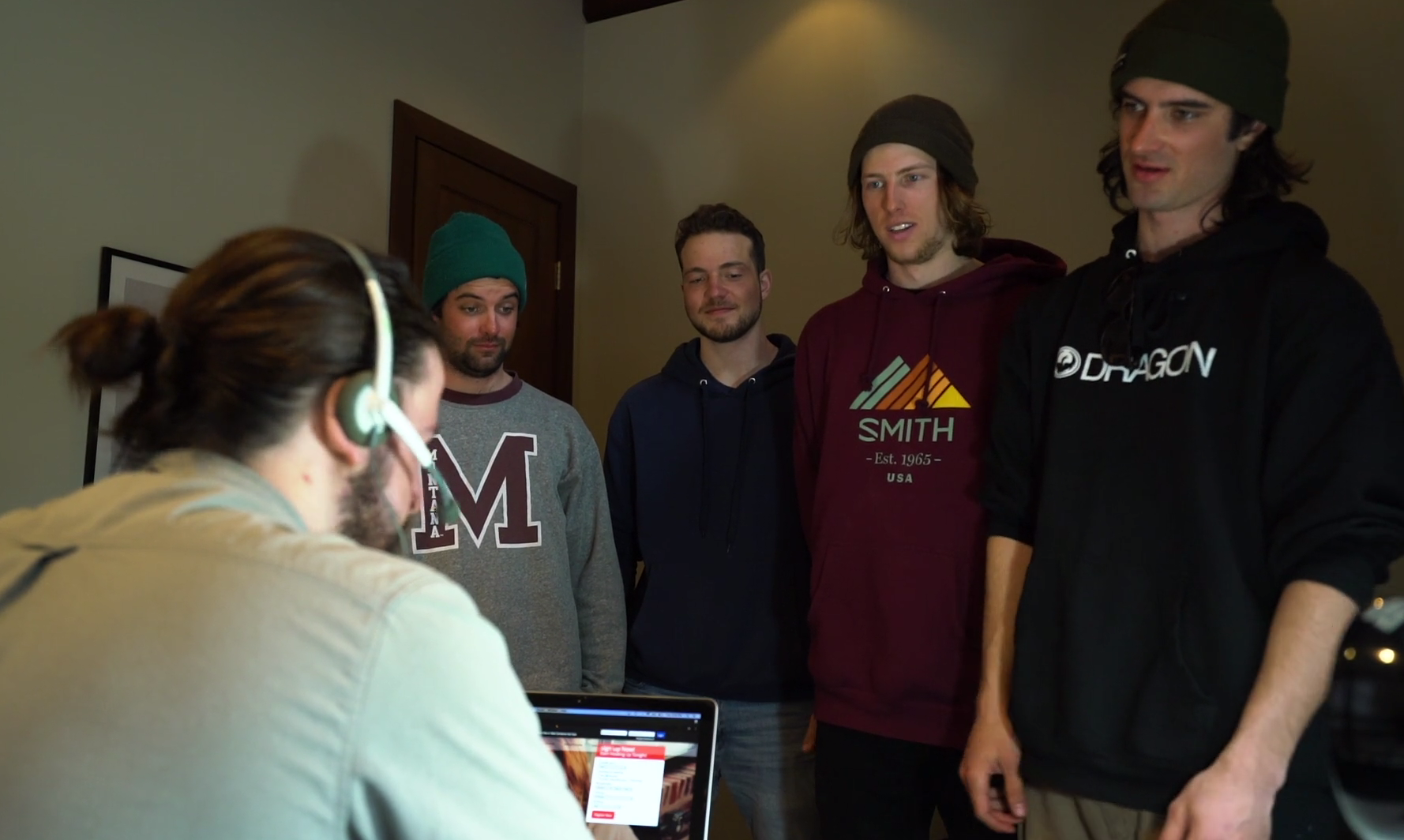 Intersection pushes some chosen crews of the world's artistic snow sports visionaries to their limits as they work to shoot, produce and edit a 5-7 minute ski/snowboard film in just 7 days. The result? Stunning artistic vision, impressive execution and a whole lot of shredding. All footage is required to come from within 100km of Whistler with 75% on-snow and contain 30 seconds of both park footage and in-bound WB terrain, making it a visual love letter to this inspiring world-class destination for snow sports and culture.
The Burrrlapz | WSSF Intersection 2018 Winning Video

Big gulps eh.
Cameras
Brody Mcskimming
Anatole Tuzlak
Josh McSkimming
Dylan Siggers
Cut
Dylan Siggers
Skiing
Garret Capel
Dylan Siggers
Brody Mcskimming
Seany Mac
Josh Mcskimming
Jarred Martin
Anatole Tuzlak
Acting
Brad Anderson
Essex Prescott
Brody McSkimming
Jarred Martin
Music
Runnin Down a Dream Tom Petty
Get It Together Beasty Boys
Sweet Caroline Neil Diamond