An activity that is commonplace in Fernie during the summer is spotlight across BC this week. "Bike to Work Week is an initiative meant to encourage more people in BC to try out commuting by bicycle".
The week kicked off with Bike Day in Canada on Monday, an event hosted in various locations uniting cyclists and organizations alike to promote cycling as a "healthy, environmentally and economically friendly form of physical activity, transportation and tourism". Bike to Work itself is a registered non-profit organization aimed at increasing the number of bicycle commuters. "Bike to Work Week started 20 years ago in Victoria and has grown to include more than 35 communities and over 20,000 participants".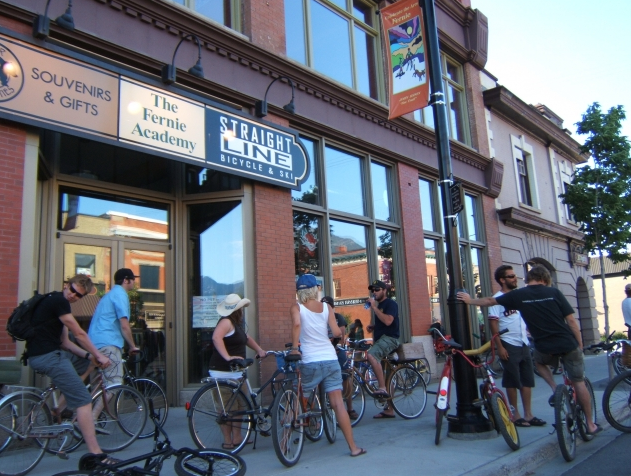 Fernie, where a large majority of locals take advantage of two-wheel transport already, is a prime example of the benefits that cycling has in the community. To see the eventual decongestion on roads, reduced pollution and increased health of workers in larger towns and cities would mark the cycling movement as a great success. "Bike to Work BC reported 3,634 first-time commuter cyclists registered last year, up from 3,583 in 2012, and 2,877 in 2011". The website allows cyclists to register, share stories and donate to the cause.
Local bike organizations in Fernie including Fernie Mountain Bike Club and Fernie Flyers promote the popularity of biking for through events, and programs. Bike events this summer include the Fernie3 (June 28th-30th) and the Fernie Enduro (August 23rd). Head to GearHub, Guide's Hut or Straightline for all of your bike needs in Fernie.
Sourced From: Bike To Work