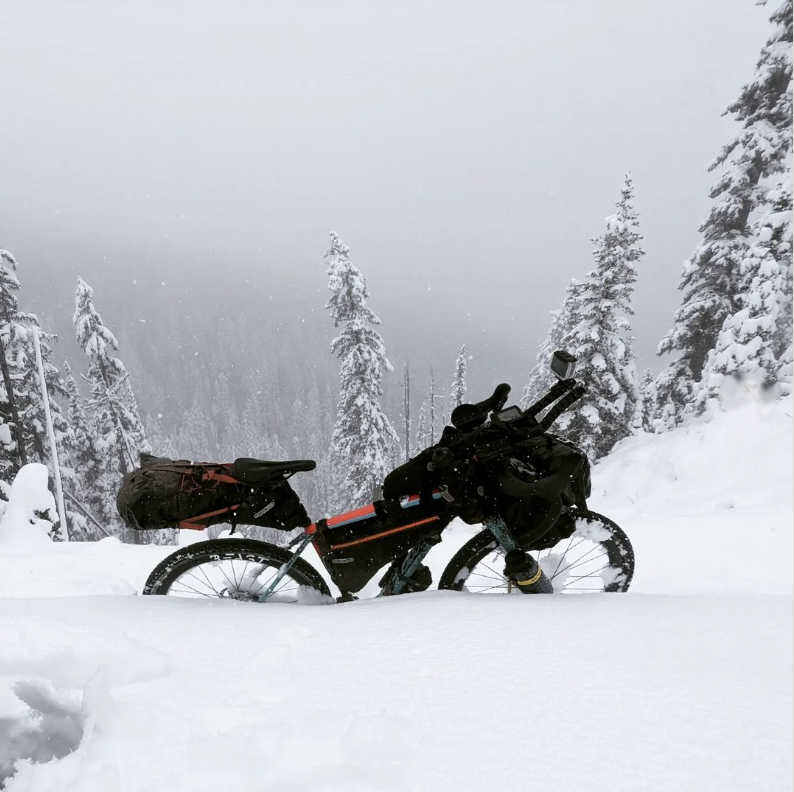 Local Search and Rescue volunteers have been consumed with rescuing cyclists from the Tour Divide race these last few days. The Tour Divide race is a self-supported bike race from Banff to the US – Mexican border.
The Tour Divide challenge is based on one guiding principle: Cycle the route end-to-end, as fast as possible in a solo, self-supported fashion. The organizer simply provides a web-based framework to present rider progress and that is where responsibility ends. Here are the basic rules:
– There is no Banff pre-start meeting
– There are no checkpoints or officials on course
– Riders alone alone are responsible for their safety
– Riders alone must police their conduct
– There is no mechanism to communicate to riders on course
– Riders alone are responsible for communicating with their loved ones
– Updates to the blog from rider call-ins are time-delayed and not intended ensure rider safety
– Online GPS tracking is also not intended to ensure rider safety. It is for info-only, and validation of course compliance
Record breaking temperatures and precipitation have made for extremely challenging conditions in the valleys and wintry conditions on the mountain passes for the racers.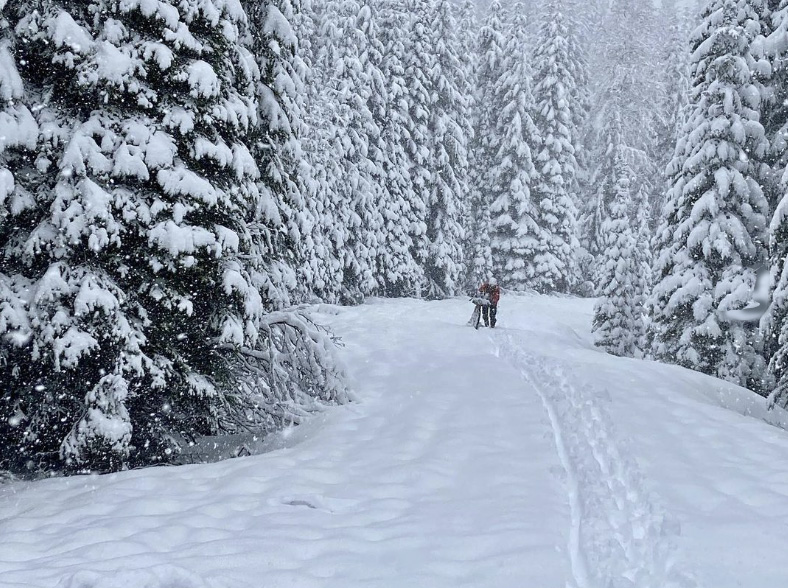 The extreme conditions have only worsened in the last 48 hours. While the majority of riders are okay, some haven't been so lucky. As of yesterday, Fernie Search and Rescue has reported 10 separate rescues—everything from hypothermia to broken ribs—mostly owing to riders not being prepared for the current conditions on the route.
Fernie Search and Rescue attempted communication to the racers yesterday, "A message to all Tour Divide racers from the local Search and Rescue groups: There have been a number of rescues for Tour Divide racers in the Elkford – Fernie area in the last 72 hours. 6 in the course of today. Most have involved serious cases of hypothermia. We would like to draw your attention to the challenges of the route from Fernie to the US border, which are potentially extreme with the current weather. Fernie to the US border is typically 14-16 hours of riding. There is no food along the way. There is only one public shelter (Butts Cabin, about half way). The weather will be heavy precipitation for the next 24 hours, much of it snow at higher elevations. The risk of hypothermia is extreme and riders who are not sufficiently prepared are encouraged to delay this stage until the weather is more supportive. Ride safe and enjoy!"
Here are recent social posts by Fernie SAR:
View this post on Instagram
View this post on Instagram
View this post on Instagram
Brian Savery, fellow bike packer, commented online, "I honestly feel the SAR shouldn't have been put in the situation to rescue that many unprepared cyclists here. We're a bit farther west but the storm was in the forecast. I know this "event" is all about self support, but IMO the organizer should think a bit harder about setting up an event where something like this happens. Or maybe we as a bike packing community should be more thoughtful in our planning. Each cyclist being rescue surely went through hell and I feel for them, but we can't be doing this regularly and I don't think this was a freak storm."
Hopefully the Tour Divide organizers react to the unpreparedness of the participants and establish a higher standard. Unfortunately they aren't on the hook for covering the cost of the search and rescue.
Fernie Search and Rescue is comprised of volunteers who assist people in emergencies in the backcountry. They can be tasked by various agencies, including the RCMP, the British Columbia Ambulance Service or BCAS, Fire /Rescue, local municipalities and the Department of National Defence.
If you would like to make a donation and support Fernie Search and Rescue you can do so online here.