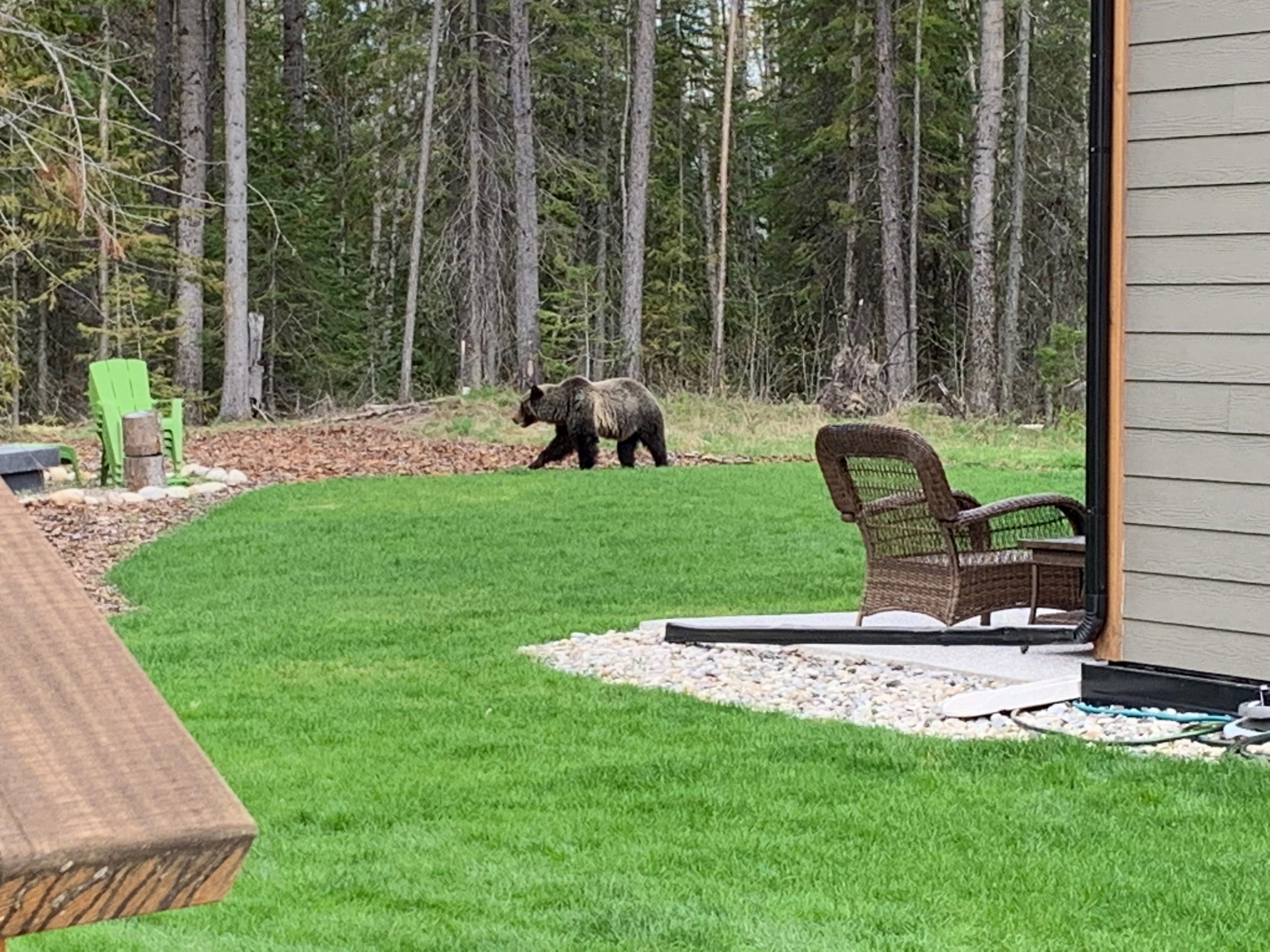 A late spring has pushed the beard into the valley bottom looking for food. Wow, that's where we live! So let's cohabitate without incident and be responsible with our garbage and other attractants.
WildSafeBC Elk Valley reminds all residents and visitors that bears are very active this spring in our community. Please be bear aware this spring and prepared when you're recreating on Fernie area trails. Managing your garbage is also very important. Bear and moose are being spotted on a daily basis, here is a list of the most recent reported cases:
Downtown and The Cedars
A black bear was seen on 5th Avenue, by 7th street late last night in Fernie. Several Grizzly bear sightings reported at the Cedars today. Remove anything that may attract bears to your neighborhood (garbage, bird feeders….).
Montane Trail
Grizzly bear and 2 cubs reported by at 7:30 am today.
When you choose to recreate in grizzly bear country be prepared. Make noise to avoid surprise encounters and have bear spray accessible just in case.
Cokato Road
Grizzly Bear and Cub reported at the Cokato Rd and Mt McLean junction in Fernie.
Mount Fernie Provincial Park
A grizzly bear was reported on the trail by the Cedars and by Highway 3 opposite the Stanford Inn and a moose was reported charging at and injuring a dog on Kiddy up trail in Fernie yesterday. Moose are not normally aggressive but can be very dangerous if approached or startled. Never approach or feed wildlife.
Fernie Alpine Resort
The grizzly bear (in the bottom photo) has been reported passing through yards on Highline Drive and Boomerang Way at Fernie Alpine Resort. Remove anything that may attracts bears (garbage, bird feeders, pet food) from your property.
City of Fernie Bylaw Officers are out educating residents on the importance of ensuring you are securely storing your garbage and other wildlife attractants. 24/7 community bear resistant bins are available if you have nowhere to store your waste between collection days. Community City of Fernie bin locations.
Remember that bears travel a great distances to search for food. The bears in the above sightings could be anywhere in Fernie today.
Visit WildSafe BC Elk Valley for tips on how to be safe and respect our bears, and recent sightings.
Be safe out there!