Saturday felt like Winter with an early morning temperature of -8c however the sunny skies prevailed and the biking was outstanding. A new trail to the Summit of Castle Mountain has broadened the scope of biking in this valley and will be great for hikers and rock climbers as well. For a full story visit: crankfernie.com
Sunday provided another adventure and great riding as we discovered the work Mitch and the young lads have been making on the Stupid Traverse. The Stupid Traverse is as the name implies however the new route looks promising. The Stupid Traverse connects with Stumpy Trail however we retreated for a 700 meter downhill. See our route in red almost connecting with Stumpy on the left.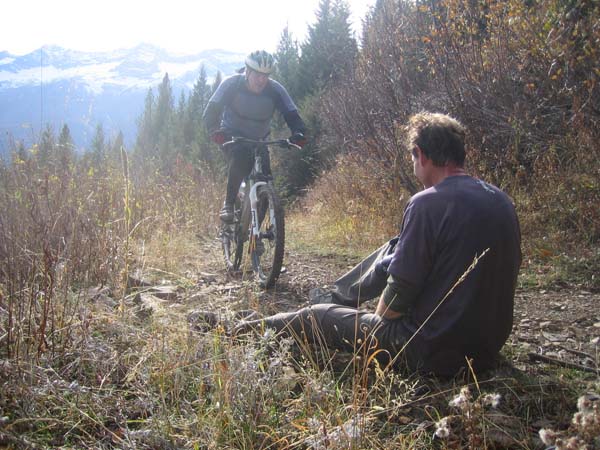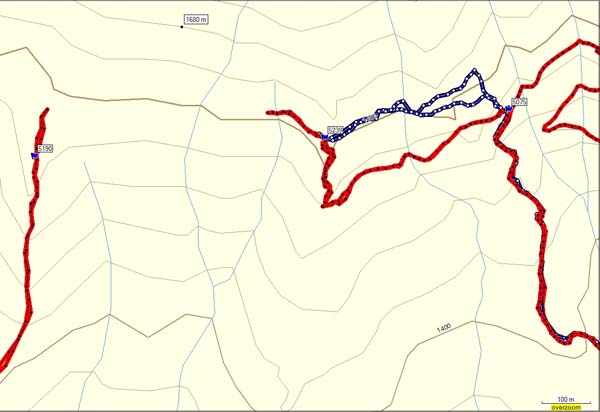 For those of you looking for Winter – don't put your bikes away!