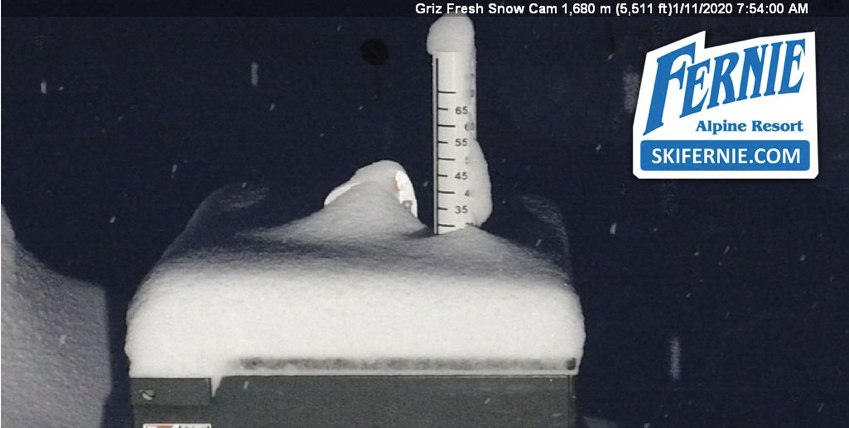 This is the Fernie we've come to love and lured us here to the Lizard Range in the lower right hand corner. 44cm in the last 24 hours and almost 30cm on the Griz overnight.
Getting out a little early to sweep off the car. Let it warm it up while we have that last cup of coffee and figure out who's riding with us on the first chair. The great debate. Old side? New Side? Timber/White Pass? Or Deer/Bear? Which will open more terrain first?
And it doesn't really matter, since the first runs will be unbroken no matter where we go.
And we'd better get up early 'cause there will be lines. We might have to wait two or three chairs. Bummer. Two or three chairs.
Ahhhh. . .
This is the Fernie we moved here for. 44 in 24 hours and still snowing hard.
Ahhhh . . . Powder