Fernie's legendary terrain continues to bring bike enthusiasts back again and again. Fernie boasts some of the best riding in the Rockies— from epic heart-pounding downhill rides to endless kilometres of cross-country trails, you can do it all here. Take the lift and ride the bike park at FAR or explore the network of trails in and around town for a few days. Read and see all about it in one of the features and photo essays posted here, or research your ride with trail descriptions at CrankFernie.com.
Fernie Trails & Ski Touring Club works with outdoor recreation groups, government, private land owners and tourist businesses to enhance and maintain the Fernie area non-motorized activities including ski touring, biking and hiking.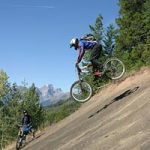 Fernie has reopened for riding – Al Matador, Fernie's 4200ft adrenalin rush...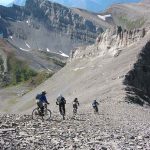 A biking experience on Fernie's The Three Sisters.
When you ask Martin Chabot what the best thing about downhill riding in Fernie is...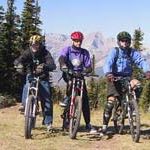 The Al Matador is the answer to every down-hiller's dream, offering an incredible 4,000 feet of steep single track...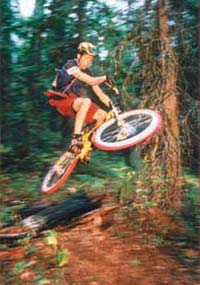 Riding in Fernie will do that to you. It will take you to those special places that...