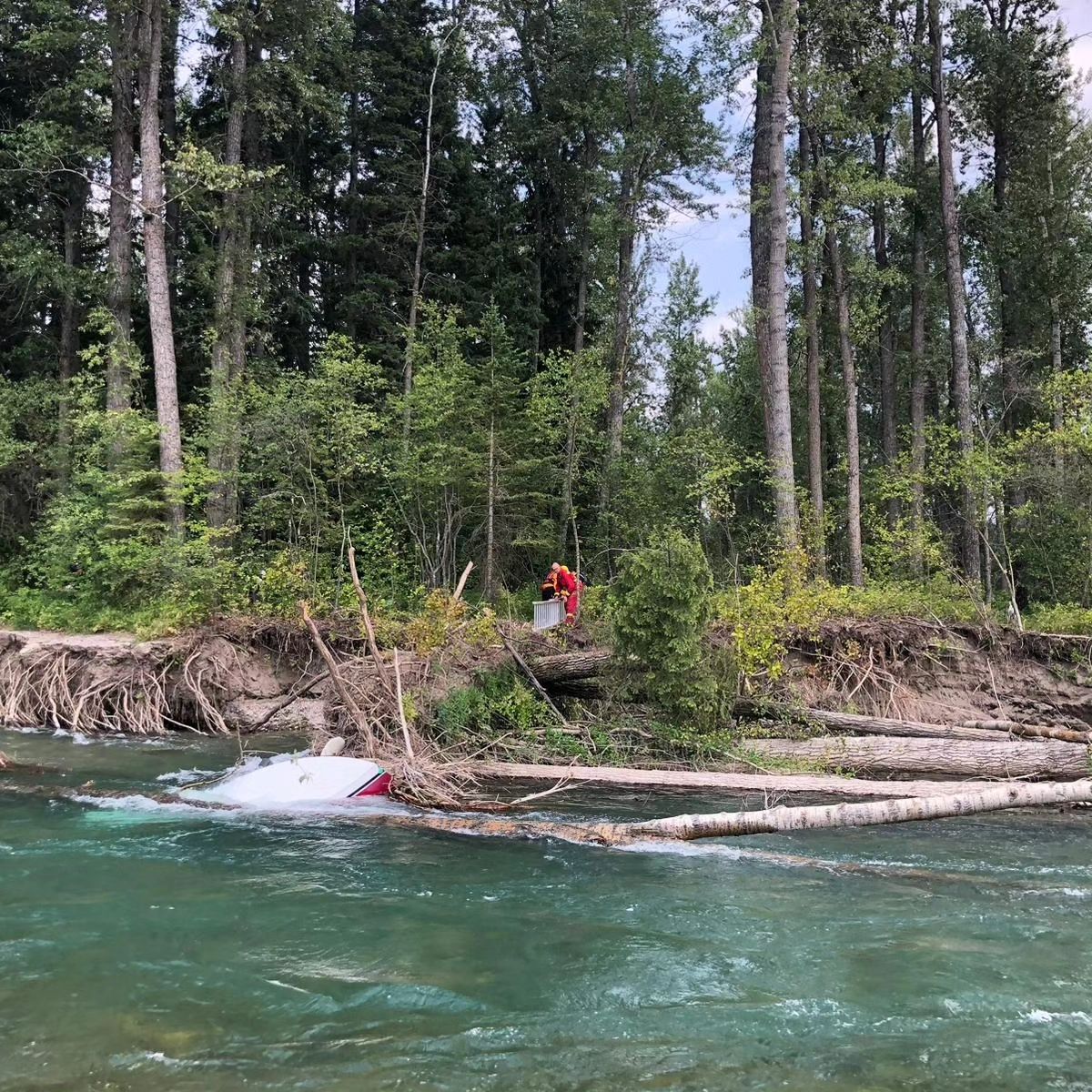 Elk River Hazard Warning – Fernie Search and Rescue has posted that community partners worked to remove the dangerous sweeper from the Stanford logjam. Please be aware that a rootball is still creating a dangerous obstruction and the unstable nature of the bank means that more trees may fall in.
Entrapment is the most common river fatality, people underestimate the power of the river and assume they can keep their head above water. They don't, this is the present hazard.
River users should continue to follow the signage that is on the banks upstream in order to remain safe. Floaters do not have control, the river does and will pull you into the logjam.
Saturday afternoon Fernie SAR was called for five people pulled into the logjam at the Stanford. They were fortunate.
There are now signs on the river banks upstream providing a strong reminder of the present hazard just below.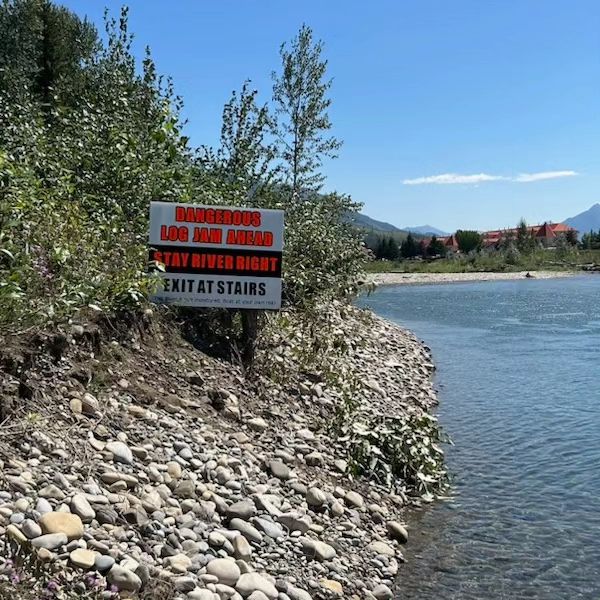 There have been multiple close calls and Fernie Search and Rescue recommends floaters only access the river from the North Fernie Bridge to the Dogwood Park boat take out to avoid the Stanford log jams.
If you are out enjoying time on the Elk River, here are some safety tips from SAR to keep in mind:
• Recreational floaters stick with bridge to bridge; If you wish to continue to the Stanford then stay river right and get out at the steps. Remember, even this section is an uncontrolled river – PFDs, navigable watercraft, water rescue skills are still essential.
• For longer floats: River users must have craft that can be steered and navigated around the obstacles
• Do not allow children to navigate solo
• Always wear a PFD, but do NOT assume a PFD will save you or a child – while a PFD is essential, in a logjam they can add to entanglement hazard;
• Estimate your time of arrival and make sure someone knows your itinerary.
• If you go for a swim and are successful at getting out but lose your watercraft, please inform the RCMP or SAR so resources aren't wasted searching for a possible water user in trouble.
Play safe and enjoy the beauty of the Elk River, Fernie has experienced river companies that can cool you off and teach you a few things about river safety. See more here.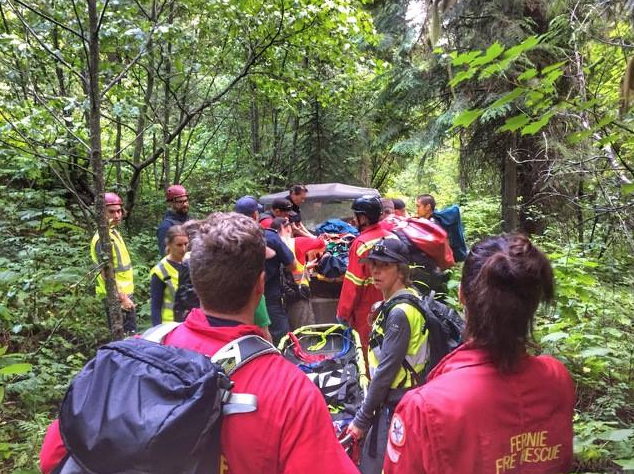 Fernie Search and Rescue is a wilderness emergency response group that acts on behalf of Emergency Management BC.
The group is comprised of volunteers who assist people in emergencies in the backcountry. Fernie Search and Rescue can be tasked by various agencies, including the RCMP, the British Columbia Ambulance Service or BCAS, Fire /Rescue, local municipalities and the Department of National Defence.
Members of the public needing a SAR response should call 911, ask for the RCMP or BCAS and state that the nature of the emergency is in the backcountry and needs a SAR response.
If you would like to make a donation you can do so online here.
Images: Fernie SAR, Tourism Fernie