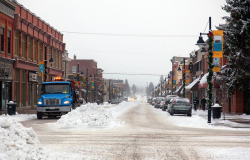 Posted on November 16, 2017 by admin in Off Camber

There's lots of snow up high–over a metre. Go high and go safely. There's already been one avi death in Montana. We have had our share in the last few years. Let's not add to them.

No Comments. Continue Reading...