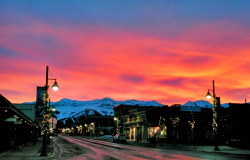 Posted on February 1, 2017 by admin in Off Camber

There are days you stop and say to yourself, "I live here!" Simply stop, dead still. At the end of the day Sunday, a day mixing blue sky and clouds, an unusual day of wind, there was a grey time. The sun dropped below the ridge. The light was flat and half dark. Dusk-like in […]

No Comments. Continue Reading...