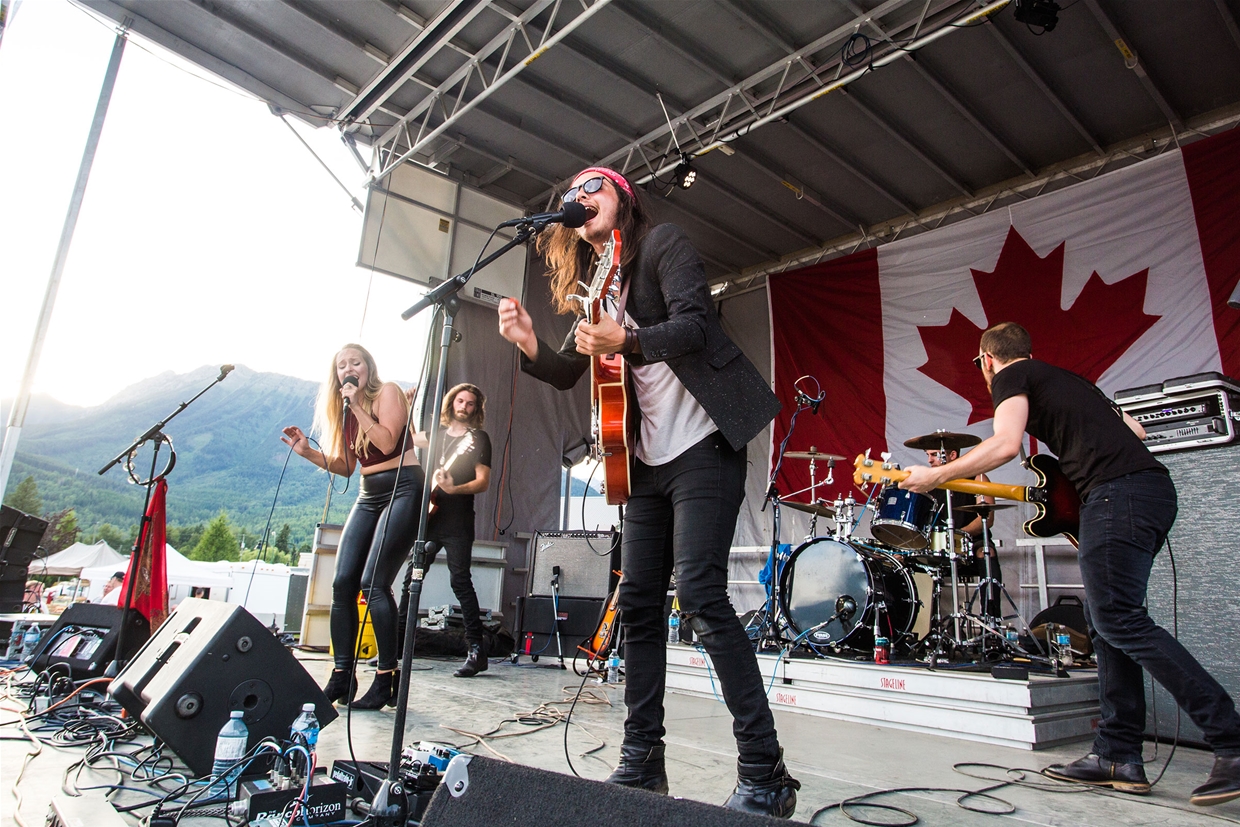 Description:
Celebrate Canada's 155th birthday in Fernie with family friendly activities and entertainment.
Canada Day has always been a popular day for Fernie folk to gather and celebrate friendship, fun and community.
In recognition of our location within the Ktunaxa Amakis, the day will begin with a flag raising ceremony at Fernie City Hall followed by a Reconciliation Walk to the celebration grounds around the Fernie Aquatic Centre.
SCHEDULE (Subject to Change):
10:00am
Flag Raising Ceremony at Fernie City Hall with Yaq?it ?a·knuq?I 'it First Nation, followed by and Reconciliation Walk to the Aquatic Centre.
10:00 am – 2:00 pm
FERNIE MOUNTAIN MARKET
10:30 – 11:30 am WELCOME TO CANADA DAY
Welcome speeches, Yaq?it ?a·knuq?I 'it traditional drumming and dancing on stage at Fernie Aquatic Centre, followed by Canada Day cupcakes
10:30 am – 2:30 pm
FREE SWIM at Fernie Aquatic Centre
11:30 am – 3:30 pm LIVE MUSIC
11:30am – Children's performance
12:30pm – Hark Raving Sirens
1:30pm – Red Girl Music
2:30pm – Naena Robinson
12:00 – 3:30 pm – KIDS ZONE ACTIVITIES
– Bike Decorating for the 1 pm Bike Parade
– Potato Sack Races
– Inflatable Obstacle Course
– Giant Checkers
– Chalk Art
Photo: Tourisn Fernie
Date/Time
Date(s) - 1 Jul 2022
10:30 AM - 5:00 PM
Location
Fernie Aquatic Centre
250 Pine Avenue, Fernie, BC
Category(ies)