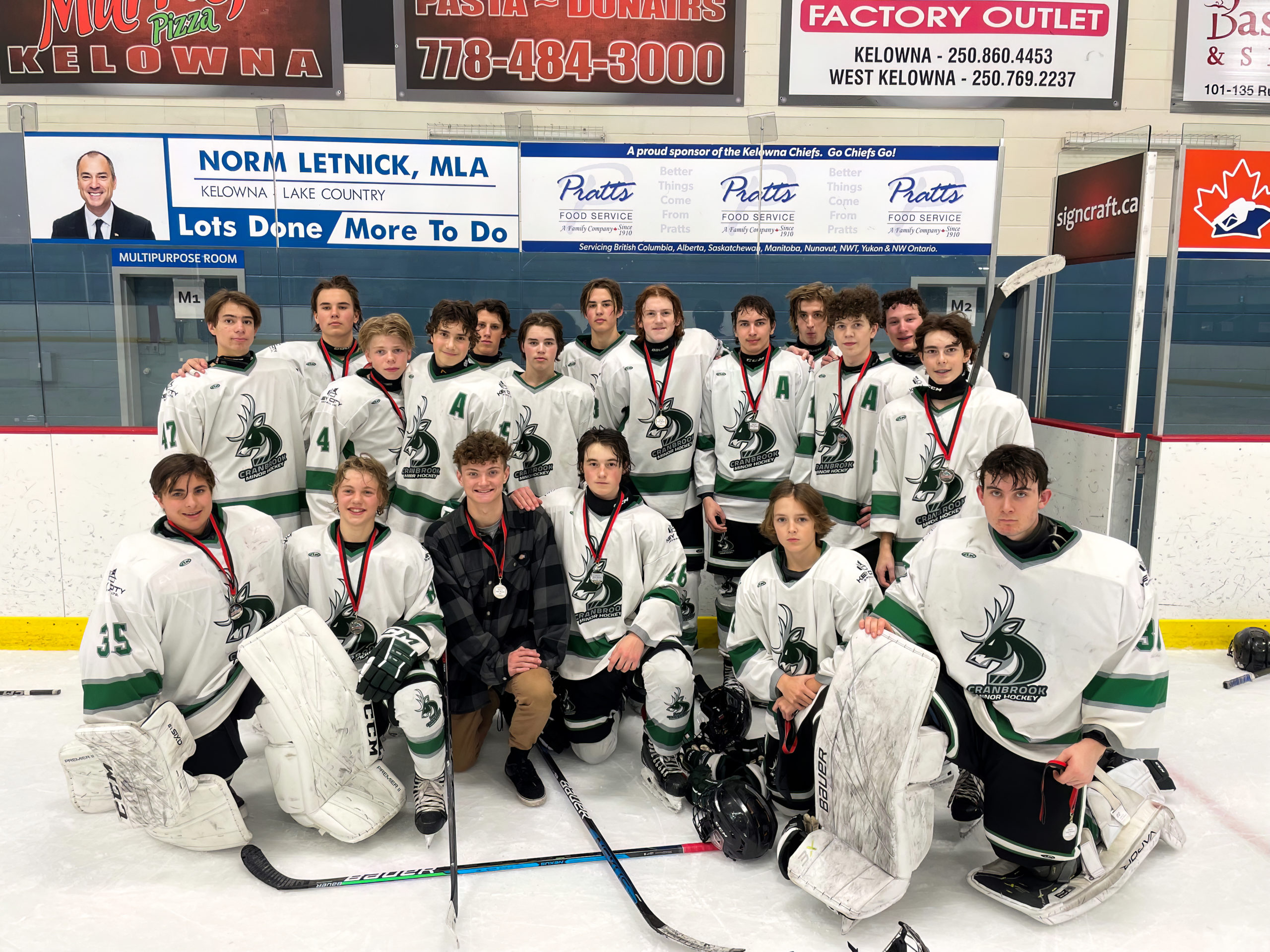 The U18 Bucks brought home the silver medal from the Battle of the Valley Tournament in Kelowna over the weekend. The U18 Bucks have players from Elkford, Sparwood, Fernie, Kimberley, Cranbrook and Invermere.
The 8-team Tier-2 tournament featured teams from the Lower Mainland, Terrace, Okanagan and East Kootenay. The U18 Bucks went 1-1-and-1 through round robin play before beating undefeated Terrace in the semi-final to advance to the gold medal game versus Sea-to-Sky. After a hard-fought battle, the U18 Bucks ended up with the silver medal and a 6-3 loss in the final. The Bucks will be back on the road this weekend for league games versus Williams Lake.
Pictured Left to Right:
Back Row: Grayson Meisner, Liam Wienke, Caden Williams, Vinny Fiorentino, Carter Chown, Cohen Bell, Rhys Wienke, Rhys Williams, Nick Vopat, Jayden Logodi, Aidan McKay, Quinn Cooper, Cohen Langenbach
Front Row: Brody Taylor, Brayden Conroy, Ryder Duczek, Josh Kallies, Linden Keiver, Brennan Koch
Missing: Head Coach Jeff Keiver, Assistant Coaches Darin Conroy and Charlie Cooper
Congratulations!