Pierre Cloutier uprooted his life east of Montreal to make his way to the Okanagan Valley in British Columbia — the same way Canadian pioneers moved west in search of wealth. After his longtime girlfriend broke up with him, he sold all of his farm equipment, quit his gruelling job as a truck driver and packed all of his worldly belongings into a horse-drawn carriage pointed westward.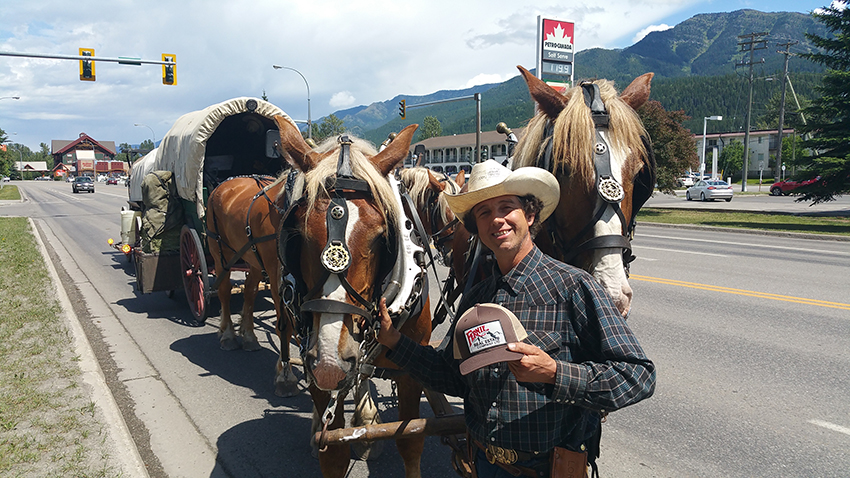 "People left from the east to find gold," says Cloutier "So, I'm going to find my gold, a new world for me, my dream out there." 'I'm going to find my gold, a new world for me, my dream out there'– Pierre Cloutier, who is travelling to British Columbia's Okanagan Valley in a covered wagonWhen he got his first horse at the age of 12, Cloutier, the son of a Quebec dairy farmer, always dreamed of going on a long cross-country trip. His dream is coming true.
The estimated eight-month odyssey started in November, and has now placed him in Fernie heading West on Highway #3.
The wagon itself is similar to those used during the early days of western settlement. The large wheels have no bearings, so every four days, he has to remove them to put grease on the shafts. In the front, two 900-kilogram purebred Belgian horses are powering this trip, and his dog, Eska, keeps him company inside the fully enclosed cart, which has a plexiglass windshield to protect him from the elements.
"I wanted to show people that you can always make your trip come true," Cloutier said, a smile permanently fixed on his face. "That's my biggest surprise, people help, people open their door — I've never been refused anywhere," Cloutier said.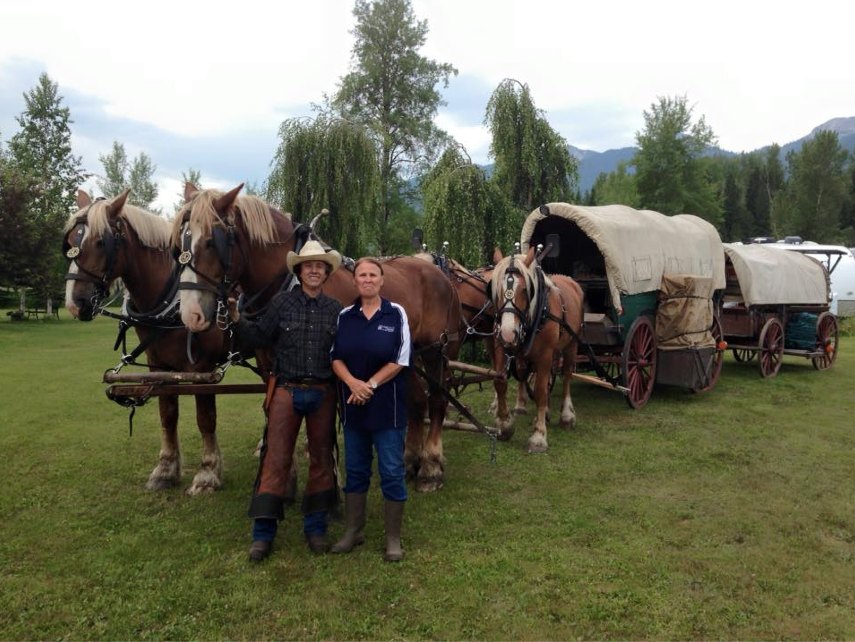 "I was surprised that people helped me… I know it worked like that 200 years ago when you (could have) knocked on a door (and asked) for a piece of bread… now, in 2015, it's exactly the same way," he said. "That's touching my heart very much, for the first couple of weeks, I cried a couple of times."
Once he's in the Okanagan Valley, Cloutier, who's also a horseshoer and auctioneer, has plans of fulfilling his second dream of starting a country music band after he finds himself a ranch. For more information and to track where Cloutier is on his trip, visit his Facebook page "Pierre Cloutier, Traversée du Canada cheval."