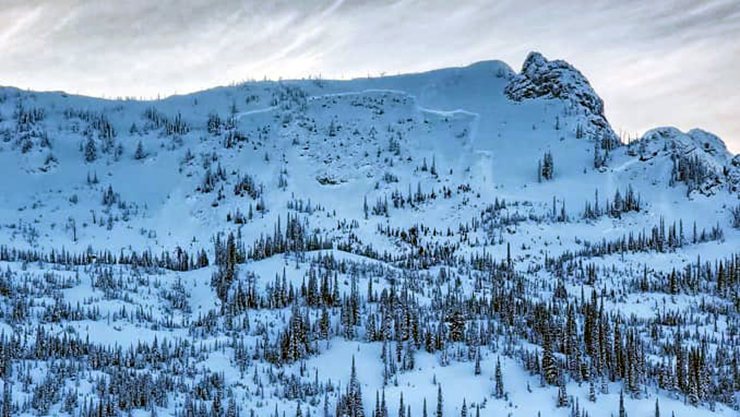 Three separate skier activated avalanche incidents happened in Fernie's backcountry this past weekend. Fortunately everyone survived however one person was flown to hospital with injuries. Those outcome could have been much worse.
The BC Interior's current snowpack has a persistent weak layer that is creating problematic conditions and this weekends avalanches strongly communicate that this problem exists in Fernie.
Here are the reports from Fernie SAR and Avalanches Canada's Mountain Information Network (MIN) system:
Orca Bowl Avalanche Fernie Search and Rescue
"Fernie SAR was tasked today to respond to an avalanche in Orca Bowl. Three skiers were involved in a Size 3 skier-triggered avalanche. One skier was fully buried and dug out by his ski companions.
Fernie SAR Avalanche Technicians responded with Ascent Helicopters to extricate the injured skier. A combination of good luck and rapid response by his companions meant that this event did not have a much worse outcome.
Thanks to various members of the public as well as Island Lake Lodge guides for being so quick to report the slide despite it being outside of their property."
The following image show the skiers avalanche path that ended with a full burial in a terrain trap.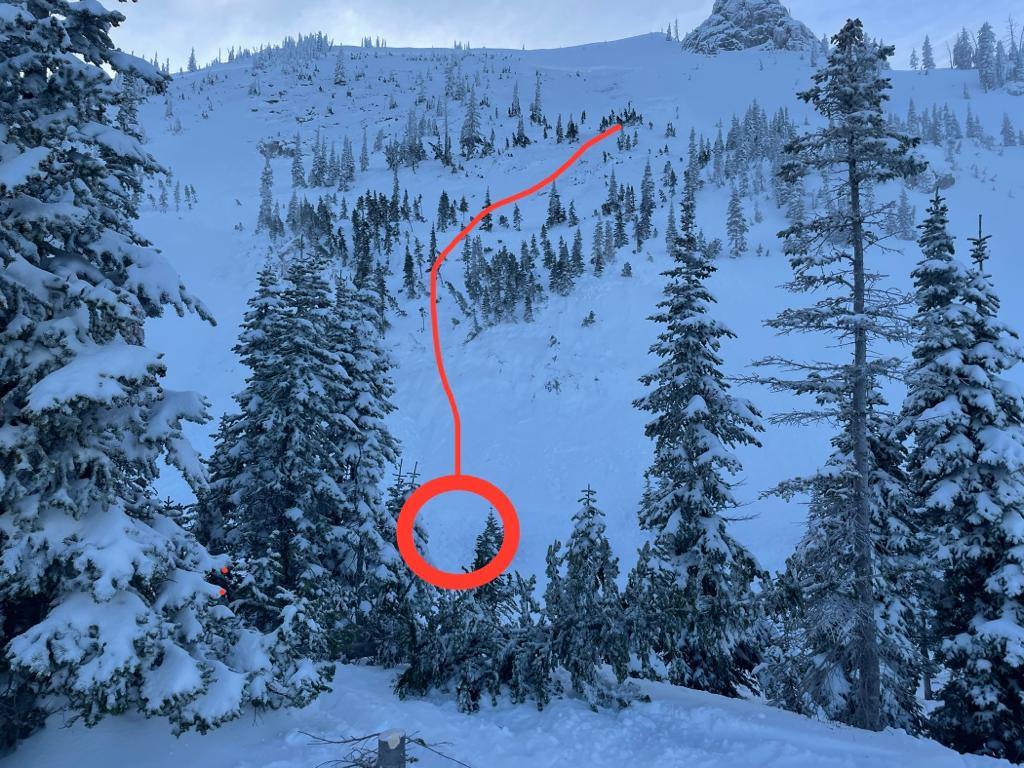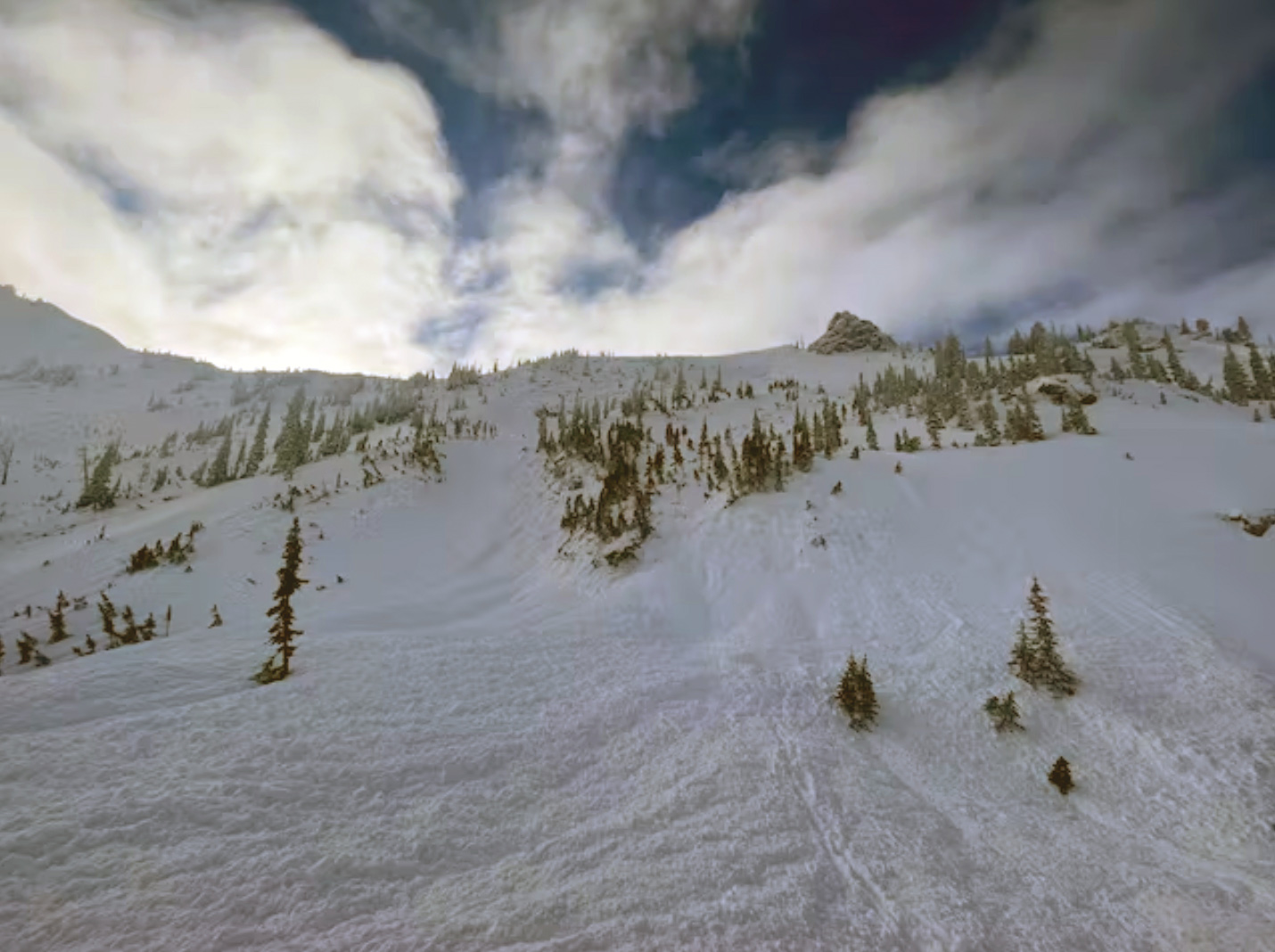 Mount Hosmer Avalanches MIN Report
"heads up homies! very real avalanche danger in SE British Columbia right now, we triggered 3 slides with crown lines up to 1m deep while skiing today. have had around 1 meter of storm snow lately and it is sitting on basically an unstable 'house of cards' from the November cold and dry spell"
SUPER SPICY CONDITIONS triggered 3, size 2/2.5avalanches remote/sympatheticly from the skin track with crowns around 1m deep. all the snow we have had in December was sliding on the November facet/hoar layer. NW aspect around 2000m at treeline"
Tunnel Creek Avalanche MIN Report
"While skiing at Tunnel Creek, we ventured to lookers right up the ridge above the hut. Hoping to ski the 'Backside (north facing)', from the high point of the ridge. As we started to descend skier #1 triggered a small slab (approx. 2×2 meters) on a convex roll showing evidence of a 20cm slab. Seeing this we decided to stay to denser trees. Shortly afterward, skier #1 took 3 turns on the edge of a clearing before venturing further into the opening, coming to a stop above a large tree. At this point skier #2 heard a whumpf and saw the crack propagating across the opening 20m above skier #1. The avalanche occurred in an open area 20 meters wide, at about 38+ degrees. Skier #1 was stopped above the tree and anchored themself to it, bracing for the avalanche. The snow swept around the tree and continued down the slope. Skier #1 remained safely anchored throughout the avalanche. The initial plan to exit the terrain was to ski the bed surface, where we found steeper unskiable terrain. Left with few safe options we climbed an adjacent pathway through the dense trees until the slope angle was manageable."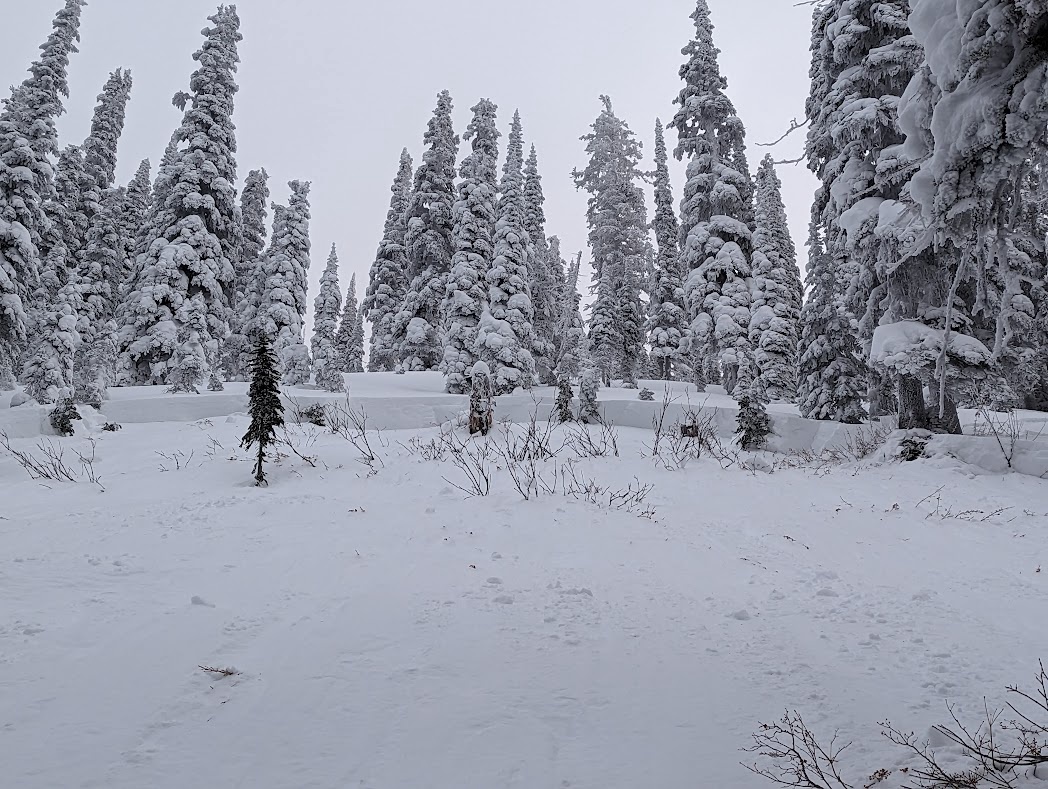 A sincere thank you to Fernie SAR and the other groups for another volunteer rescue and the individuals who made the MIN reports.
As new snow and wind events build a thicker slab on top of this persistent weak layer, this avalanche problem may worsen and develop into a persistent slab avalanche problem. Check the forecast, always know before you go.
Content: Avalanche Canada MIN and Fernie SAR