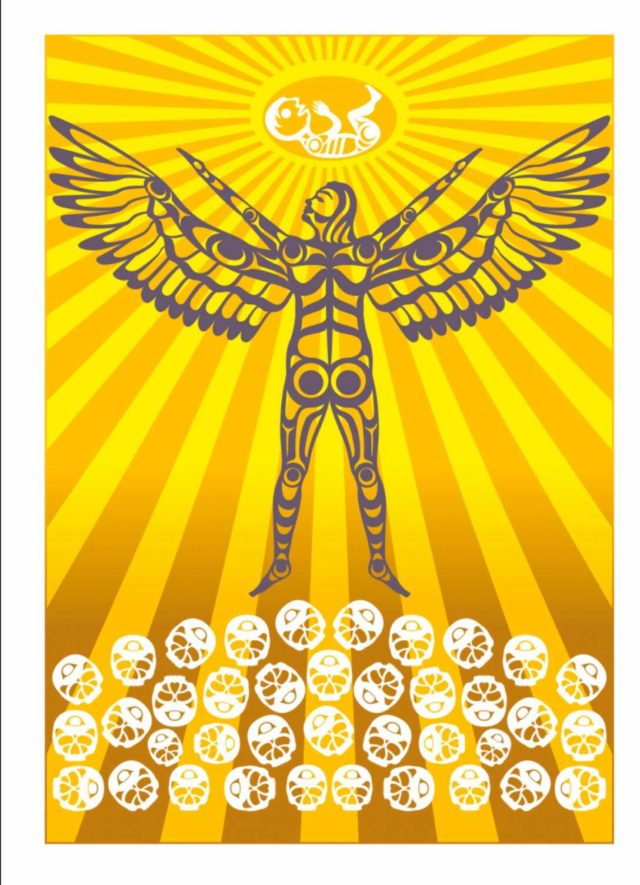 In June 2021, the federal government voted to recognize National Day for Truth and Reconciliation as a statutory holiday in response to the Truth and Reconciliations Commission's Calls to Action. In August, the Province of BC marked September 30 as a day of commemoration marking Truth and Reconciliation Day. This is a day to honour Survivors of Canada's residential school system, their families, and communities, and those who did not make it home.
Roy Henry Vickers, acclaimed native artist, created powerful new artwork (pictured above) titled "They Were Buried in the Night" to support a national day of mourning for Indigenous people. Vickers, a third-generation survivor of the residential school system, has personal experience of the generational trauma imposed by not just the horrors at residential schools, but the decades of silence that followed.
Locally the City of Fernie and Regional District of the East Kootenay offices are closed to recognize the National Day for Truth and Reconciliation.
The City wrote, "The City of Fernie recognizes the importance of listening and learning to support the journey to reconciliation. We encourage our community to spend time reflecting on our shared history, seek traditional knowledge, and support the healing process." The City also shared these amazing films for insight and education:
The National Film Board of Canada (NFB) is providing more than 50 years of Inuit, Métis, and First Nations filmmaking free to watch online. Discover the collection, here.
Ȼaqahak (Fernie, BC) sits on the traditional territory of the Ktunaxa people. Learn about Ktunaxa Nation culture and heritage here
.
South of Fernie (Grasmere, BC) is home to the Yaq̓it ʔa·knuqⱡi 'it (Tobacco Plains) Band. To understand more about the Yaq̓it ʔa·knuqⱡi 'it community visit here.
Indigenous Resources from the Government of Canada can be explored here.
And revisit the powerful messages of the Yaq̓it ʔa·knuqⱡi 'it community, delivered at City Hall on July 1, 2021.
The Regional District of East Kootenay's offices are closed to help ensure public commemoration of the history and legacy of residential schools in our country and is an important step in the process toward reconciliation.
"As part of the Truth and Reconciliation Commission's Calls to Action, September 30 allows us to formally honour Survivors of the residential school system, their families, their communities, and those who didn't make it home," says RDEK Board Chair Rob Gay. "This is not a tragedy of the past. The loss and intergenerational trauma experienced as a result of the residential school system is part of our present. We each have a responsibility to be intentional in taking action to move toward reconciliation and build a better future together."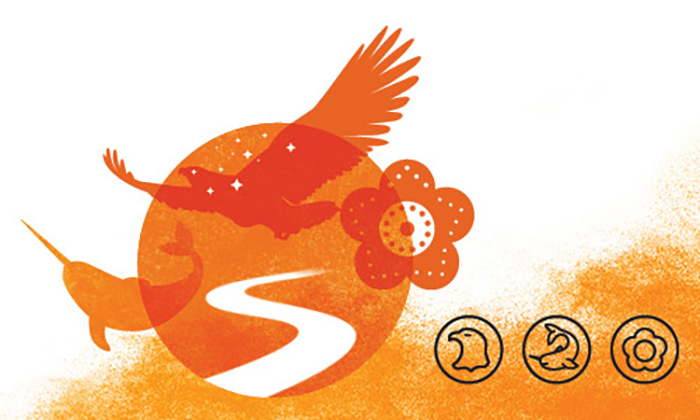 A Personal Story – Michelle Shortridge, Community of Aqam
One of the ways that we can meaningfully participate in the process of reconciliation is by LISTENING. We need to listen to the stories of Elders, Survivors, and members of our Indigenous communities. When we listen with intention, we not only open our minds to learning and awareness, we open our hearts and THIS is where reconciliation begins. The RDEK shared Michelle's story with permission here:
This is Michelle's story:
Truth:
St. Eugene is the residential school my dad attended. This would likely be the school my children would have been sent, if they were still operating. Nothing good happened within these walls and alot was taken from my family including cultural knowledge and our ability to speak our language. We continue to struggle with the affects of intergenerational trauma within our family and community.
&
Reconciliation:
Actions have the immense power to create change, whether that be positive or negative depending on the intention of the action. Knowing is simply not enough. True reconciliation comes with knowing, acknowledging and then doing. As Canadian's we all have a responsibility to acknowledge, learn and do, then do better. Nothing can change what happened, but we can make positive contributions to pave the path forward in love and kindness.
I hope this and every September 30th that you take some time to remember the experiences that our indigenous children had within these walls and the struggles their children and grandchildren still have today because of it. If you don't know, there are so many resources available out there for free.
As a daughter of a residential school survivor, my life will always be dedicated to making positive changes for my people and not continuing the cycles of abuse and trauma that were shown to us within those walls.
To my father, I love you and your example of kindness, charity and love when you very much could have let this horrible experience lead you on a different path.
For those that don't know me, I thought I might add that my 2 beautiful children now attend elementary school at Aqamnik School right across the street from this former residential school. How powerful to see our children learning, growing and thriving across the street from this place. Their voices are heard laughing, speaking the language, singing and drumming. It often moves me to just know the resilience of my people, the sacrifices and forgiveness that has been shown.
This national day of mourning is one small step towards the change that is necessary.