Teck Coal Ltd. is facing a massive pollution problem in the Elk Valley, where a metal-like element known as selenium is leaching out of mine sites and collecting in the i rivers and streams that are downstream of mining operations
Selenium is a natural element that washes out of waste rock. It moves up through the food web, becoming increasingly concentrated in animals. Studies in the Elk Valley have found selenium in the eggs of cutthroat trout, frogs and red-winged blackbirds.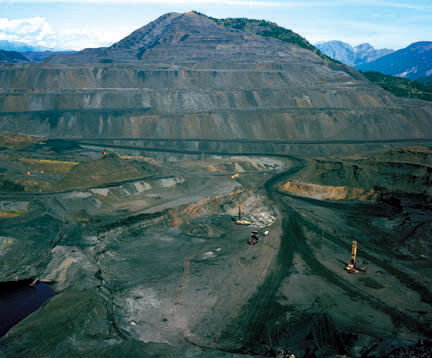 Teck has responded to the selenium pollution issue with plans to spend $600-million on water quality projects. The company also released a selenium action plan called the Elk Valley Water Quality Plan.
The Elk Valley Water Quality Plan that includes several public consultation periods, the first of which took place in fall 2013. The second consultation period is taking place from April 9 – 30, 2014 and they welcome your questions, feedback and suggestions.
There are several different ways you can provide feedback:

Fill out the Online Feedback Form
Mail your feedback to:
Teck Elk Valley Water Quality Plan
P.O. Box 1777
Sparwood, BC
V0B 2G0
Attend one of Teck's open houses
Fernie Senior Citizen's Drop-In Centre
562 3rd Avenue
April 22, 2014
5:00 – 8:00 p.m.
Elkford Community Conference Centre (large meeting room)
750 Fording Drive
April 23, 2014
5:00 – 8:00 p.m.
Sparwood Senior Citizen's Drop-In Centre
101 4th Avenue
April 24, 2014
5:00 – 8:00 p.m.
All presentations will begin at 6:00 p.m., followed by a Q & A and open discussion session. Refreshments will be provided.
Teck is clearly trying to get the problem under control and is striving to bring selenium levels down throughout the Elk Valley. This is your opportunity for input into the future of our water quality.