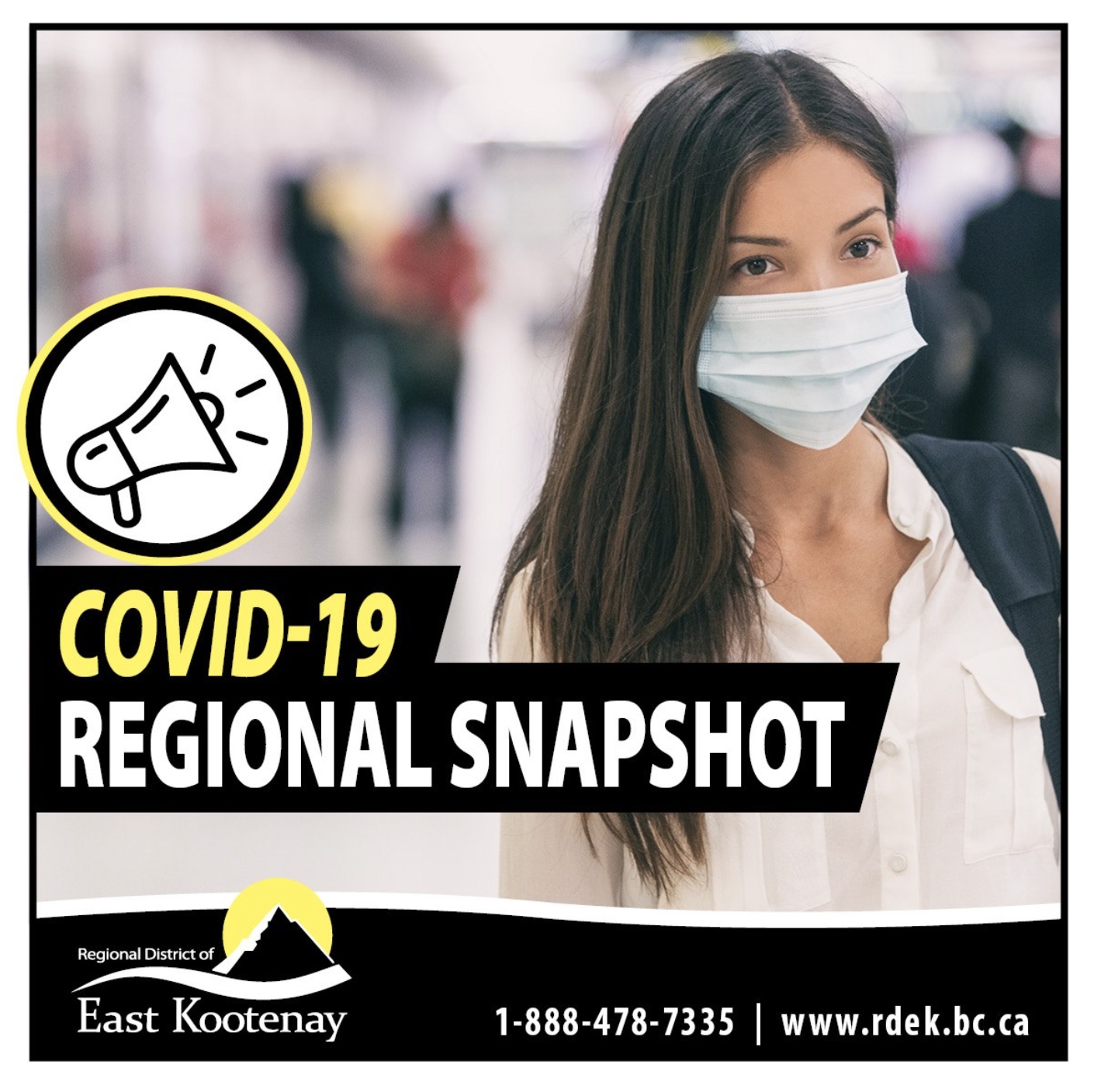 The Provincial State of Emergency remains in effect, as do the Provincial Orders on gathering, masks, social events, etc. and other key messaging has not changed.
Here is the latest local information on positive cases in the East Kootenay for the 14 days Nov 27 to Dec 3, 2020:
– Between Nov 27 to Dec 3 in the East Kootenay Health Service Area, there have been 46 new positive COVID-19 cases.
– From January 1 to December 3, there have been a total of 119.
LATEST PROVINCIAL COVID-19 UPDATE (as of 4pm Dec 3):
– There have been 694 new cases reported in the past 24 hours.
– In the Interior Health region, there have been 82 new positive tests in the past 24 hours, bringing our total number of active cases in IH to 608. There are 16 people in hospital in IH, 5 in ICU. Of the 1,981 people in IH who have tested positive since January, 1,369 have recovered.
– There have been a total of 35,422 cases in British Columbia since January 1.
– There are 325 people in hospital, 80 of whom are in intensive care.
– There are currently 9,103 active cases in BC, with an additional
10,849 people under monitoring.
– 24,928 people who had tested positive have recovered.
– In the past 24 hours, there have been 12 COVID-related deaths (for a total of 481 since January).
– Both the Elk Valley Physicians and the Chief of Staff for the Invermere Hospital have issued statements this week urging East Kootenay residents to remain diligent and follow public health advice.
– The Province will be providing detailed information next week on the process and plan for vaccine delivery in BC, which is expected in the coming weeks.
Link to today's Provincial update click here.
To view the daily COVID-19 dashboard with detailed stats.