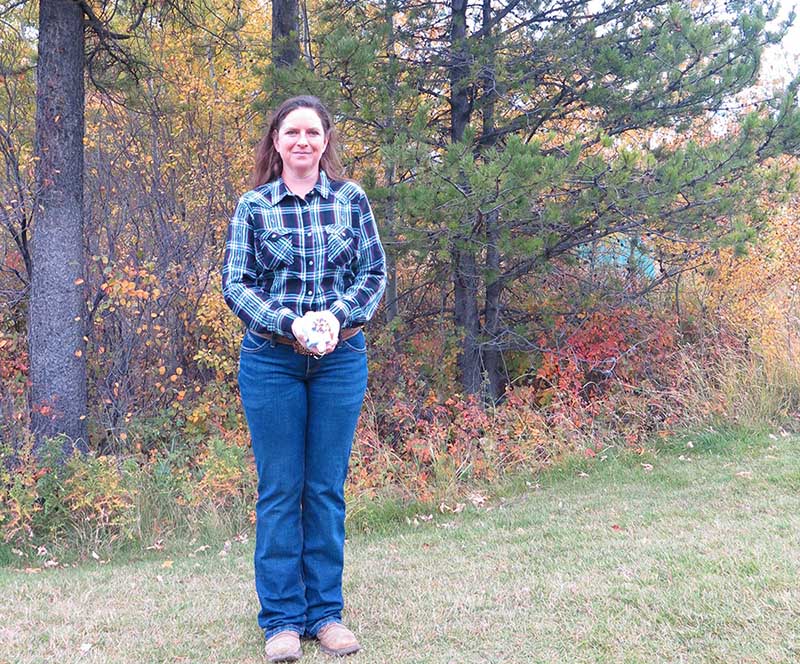 The RDEK Area A is celebrating its 2021 Electoral Area Volunteer of the Year award recipient.
"Year upon year we are constantly impressed with the level of volunteerism shown in Area A," said Mike Sosnowski, Area A Director. "The 2021 award recipient has contributed to our rural community in so many ways. Publicly thanking them for their efforts, and generosity is our way off recognizing the impact she has make to life in the Elk Valley."
This year's Volunteer of the Year award recipient for Area A is Kristina Bursey.
Kristina is heavily involved in the Valley Riders Equestrian Club, the snowmobile club, young people's archery as well as PAC and other activities. She is the secretary-treasurer of the snowmobile club and takes a leading roll organizing events such as Snow-a-Rama. As treasurer of the Valley Riders, Kristina runs the twice weekly Horse Play Games and works extensively at the grounds. Kristina is also deeply involved in youth.
"The efforts of the Volunteer of The Year award Recipients will be felt throughout the East Kootenay for many years, from keeping community halls running smoothly to providing bicycles to some of Canada's newest residents. From search and rescue training through trail stewardship and outdoor recreational clubs, this year's volunteers of the year are continually making a difference," says RDEK Board Chair Rob Gay.
Thank you and congratulations Kristina Bursey!