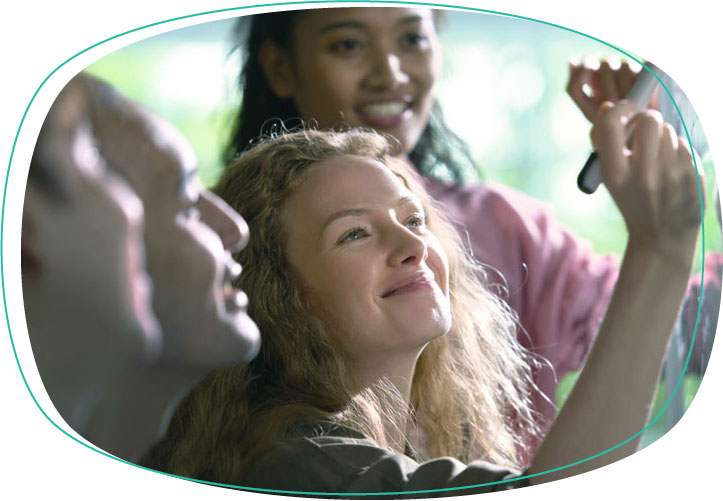 Kootenay Association for Science and Technology (KAST) is pleased to announce the launch of the Women in Tech Entrepreneurship Mastermind Program. This mastermind program is for any Kootenay region women who are entrepreneurs in a technology-based company.
The design of this program is to help women entrepreneurs establish or grow their technology-based business through intimate sessions with leading Industry Experts and round-table discussions with like minded, Kootenay-based women. There will be six ninety-minute sessions held over 12 weeks starting in January of 2021. Each session will be a hybrid event, allowing participants to attend in person at the Nelson Innovation Centre or via Zoom conference. Whether you are a digital marketer located in Nelson, a data analyst that calls Invermere home or a software programmer in Revelstoke – this program is designed to help you elevate your business to the next step.
From this program, participants will take away:
– Build a personal board of directors to accelerate participants' companies and careers
– Curated, intimate connection with experienced women in tech from outside of their network
– Collaborative peer to peer learning and problem solving
– An open forum to talk about wins, fears, challenges, and experiences in a safe, non-judgmental environment
– A sense of shared endeavor – there are others out there!
We invite all women-identified people who want to learn about entrepreneurship and starting/growing a business to apply for this program. Due to the intimate nature of the program, we will only be selecting eight women to join. KAST is accepting applications from now through to Midnight on December 13th, 2021.
"KAST has long strived to support our Kootenay entrepreneurs and small businesses by offering programming to create a vibrant & thriving community," said Melanie Fontaine, the new Manager of KAST. "We are thrilled to provide a women-specific program to support our local tech entrepreneurs."
Designed upon the already successful Women in Tech mastermind program offered by Women in Tech World, this program is unique in its focus on entrepreneurship. KAST will run this program in partnership with Volition, an entrepreneurship advisory company whose focus is on building capacity, connectivity, and knowledge within global startup ecosystems by co-creating and delivering value alongside trusted partners.
To apply for this program, visit https://kast.com/programs/women-tech-mastermind/ or email wep@kast.com.
ABOUT KAST:
Since 1998, KAST (Kootenay Association for Science & Technology) has led the region's economic development through technology and innovation. We are the only non-profit tech association serving the entire Kootenay region. Our main offerings are the Venture Acceleration Program, the Kootenay Pitch Competition, the Nelson Innovation Centre and GLOWS.