Powder Tuesday has been the big powder day for years, has it changed to Powder Monday? This is happening when locals thought Fernie's powder astrology was predictable. The past two Mondays have been epic powder days, my short term memory has completely replaced Powder Tuesday with Powder Monday. Powder days to remember are 25cm plus of dry Kootenay Champagne…
This sudden change to Powder Monday poses a serious dilemma in Fernie. As we all know, the 20cm rule ( 15 for some ) excuses most of the Fernie work force from their jobs. The operative is the word "most". Those who have real jobs generally can't just NOT show up for work. They depend on knowing the powder day well in advance. Hence the epithet of Powder Tuesday.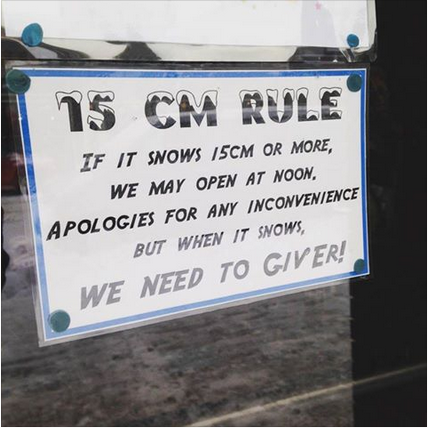 Tuesday has been the the chosen day…until now. How will skiers with real jobs proceed if Powder Monday is the new day?

Compounding this confusion is SnowForecast.com, AccuWeather and Pelmorex's ( the paid meteorologists who should know ) inability to forecast Fernie's snow cycles. The past two Mondays were forecast to snow 3 to 6 cms. The actual snowfall was more like 36cms in 48hrs. Locals call this the Fernie Factor. It happens when Pacific moisture pushes against the Arctic outflow and stalls over the Lizard Range.
Locals can smell the powder cycle coming…the air gets dry and the smell of powder precedes the actual snowfall and when it begins–the flakes fall so softly. The snow-cycle settles in and flakes fall quietly for hours and hours, creating the best powder skiing on the planet! Ah, nothing makes better powder that the Fernie Factor!
So when powder happens on a Monday rather than a Tuesday, Fernie's pattern is disrupted…leaving some questioning the astrology. Obviously the movements and relative positions of celestial bodies are having an influence on our powder days.
Monday or Tuesday, what will it be?
Henry Georgi photo.
Get the latest report on Fernie's snow conditions and add to the feed, tag your posts #FernieReport
[juicer name='ferniereport' columns='2′]