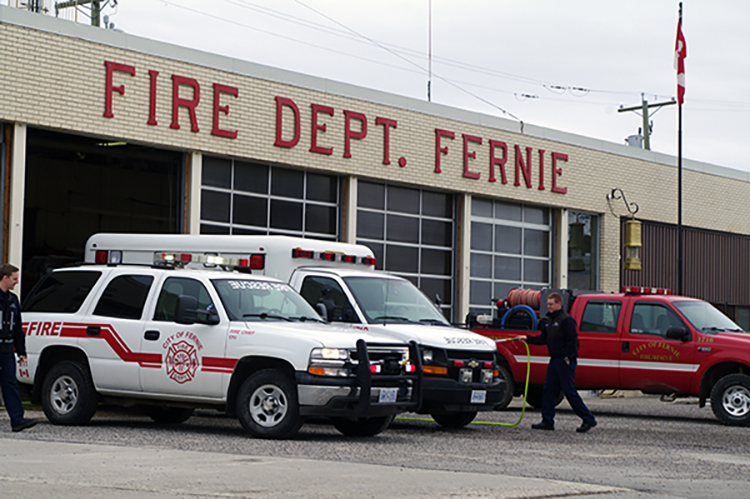 The City of Fernie council has awarded the Firehall Project to Arcadis Architects from a pool of four submissions. Arcadis ranked the highest with a 78% average at a cost of $178,965 for the new Firehall planning and design.
Structure hazards at the old facility compromised staff safety and led to the City moving forward with consulting to find a solution in 2021.
The Fernie Fire & Emergency Services Department has been operating out of a temporary location at the old public works offices adjacent to the Operations Facility since May 2022. The temporary location does allow the Fire Department operations to continue and provide safer working conditions than those at the former 3rd Ave Fire Hall, but comes with a host of issues related to providing an adequate level of service to the community.
Mayor Milligan commented on Arcadis, "They appear to have the fullest suite from public engagement through engineering and design, architectural support, and the best fit for what we want to accomplish."
Arcadis self presents as being the world's leading company delivering sustainable design, engineering, and consultancy solutions for natural and built assets. They are more than 36,000 people, in over 70 countries, dedicated to improving quality of life.
Staff's recommendation is that Council award the contract for Firehall Planning Services to Arcadis. Staff feel confident Arcadis' team of architects, planners, engineers and engagement specialists will support a successful project through facilitating stakeholder engagement and aligning visions, goals and needs; assessing existing information and site options from an experienced and fresh perspective; developing strategies for co-uses and potential streams of funding; and designing a concept plan and formulating a cost estimate that will lay the road map for the City to embark onto the next steps of this essential community project.