Fernie attracts high achievers from across the globe, some are led by the outdoor beauty and recreation while others travel great distances to work in the local resource industries. One person who has achieved much for the Valley is local resident Mike Sosnowski.
Mike was born in 1955, the youngest of four children born to Mabel and Mickey Sosnowski and residing on Dicken Road. Mike says laughingly that he was born in the Fernie Pub as at the time that was the location of the Fernie Hospital. Mike's parents were also born in the Elk Valley and his paternal grandparents arrived from Poland in the early 1900s because of the opportunities with coal mining. What is unusual in their family history is that at a young age, Mike's father Mickey returned to Poland with his own mother and several years later, his father Mickey decided to return due to political instability in Europe and led his siblings on the journey from Poland to Fernie at just 16 years of age.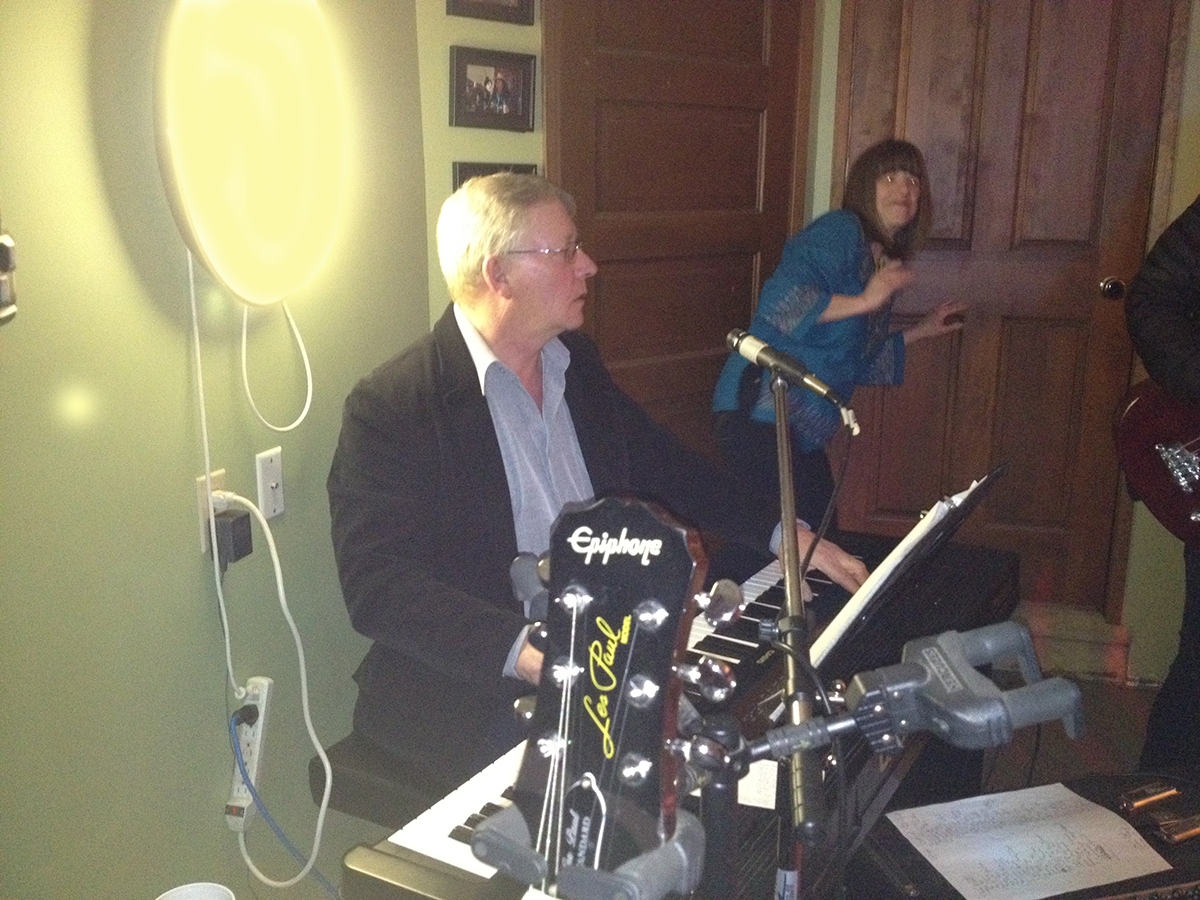 Mike was a quick learner and attended Fernie Secondary School, now known as 901 Fernie, and graduated in 1974. Always interested in outdoor activities, Mike and lifelong friend Jack Cunliffe built and maintained many snow machines and anything with a motor back in the day. As a young man, Mike also had an artistic side as he loved music and studied piano from age 7 to 12, attended music conservatory and became proficient on the accordion which is a lost expertise today. At age 17 he and others formed a band "Freeway" that many locals will remember playing at various venues across the Valley, along with Elko and Jaffray.
Not one to stand still, Mike began working at age 16 as a skidder operator in the bush during the summer for his father's company MS Logging. One day he was taken on an aerial sightseeing tour by Rod Rusnack, owner of Elk Valley Air Service & Flying School. As Rod was adjusting his binoculars, he asked Mike to take over the pilot helm. The gesture "put the hook in me" Mike says and so he took lessons flying all that summer and the next one. At the time, he acquired his private licence and he went to Langley to complete his training and flight tests for his commercial licence. He had to wait until the fall to acquire his official commercial licence in Vancouver which he picked up in person on his 18th birthday.
When he returned to Fernie to finish grade 12, the school was reticent to allow him back as he had missed several weeks of classes but Mr. Lloyd Hamilton told him that if he worked hard and did well by Christmas then he would be allowed to stay and graduate and he did. After graduation, he pursued commercial flying for a few years but as a young licenced commercial pilot, there were challenges in companies hiring, so he decided to change his career path and returned to work for his dad in the forest industry.
Mike married young and had two sons, Mickey and Monty with Marchella Ungaro. His family settled on Anderson Road on land his family owned for many years and later lived in town as his kids grew older. Mike still enjoys the Anderson road properties on a regular basis and is happy to see the lands remain in his family to this day.
Eventually Mike partnered with friends in Cowley to start a sawmill "Cowley Forest Products" and in 1987 they expanded to purchase the Johnson Brothers company where he remained until 2000. Mike said for him it seemed a full- circle with his forest contractor father and Mike owning timber quotas, a mill and planting sapling trees. In 2000 he sold his shares of sawmill and timber quota to a larger company.
As the next chapter, Mike started Prestige Snowmobile Tours operating successfully for ten years until the 2008 downturn when the business became impractical so he shut down in 2010. The business included unique aspects over the years such as fine dining in the Tee Pee Tours, Cowboy Poetry and so many memorable backcountry tours. A silver lining of the operation was all of the people he met including his wife of 15 years Beth Dennahower who he initially met on a snowmobile tour with friends.
Prior to the snowmobiling business, Mike was a busy volunteer and in 1990 started the snowmobile club and as president for many years, he began to address land-use issues. During this timeframe, the provincial NDP government had plans to designate a large land area in the Elk Valley and area as a 'wildlife zone' prohibiting use of the land through the creation of an Order in Council to declare the area the Rocky Mountain Wilderness Area.
This occurred just prior to the 2001 provincial election and in that election, Bill Bennett won to become the Kootenay MLA and shortly rescinded the Order and started the Southern Rocky Management Plan. Mike said "At the time I wasn't very political but his action inspired me. I could see that when someone was devoted and caring, they could create change for the better. Being involved in local government gives you an opportunity on behalf of constituents to help shape policy that is advantageous to those constituents".
With this in mind Mike paid a visit to then Area A Director Peter Ross seeking more results in the way of grants for resident services. Through his interactions, Mike identified the need for more leadership in the Valley so in 2005, he challenged Ross and another candidate and won. Mike's campaign committed to being a strong voice for the RD and securing more local decision-making, more accessibility to the RD Director and enhancing services for Area A residents, most importantly fire services.
Mike met with newly elected Sparwood Mayor David Wilks, who was an impressive figure and retired RCMP officer. Mayor Wilks had plans to negotiate for a larger piece of the Teck mine tax sharing agreement. At the time, Area A was only receiving $16,000. At the negotiations, Mike was successful in receiving half a million dollars for Area A, this allowed the regional district to expand core services like purchasing emergency vehicles with cash instead of leasing.
In addition to the increased mine share agreement, Mike initiated a number of projects in the 2005 to 2008 term including flood protection for West Fernie, upgrades to the Hosmer Fire Hall, upgraded fire protection in rural Fernie and enhanced municipal agreements in Sparwood and Elkford for rural residents. He reviewed and completed the Fernie and Area Land Use Strategy and commenced with an Agricultural Land Reserve Pilot Project to review boundaries and policies, an area which had not be looked at since 1974. Two other projects that were started as pilot programs were the Elk Valley Transit Service and the creation of a part-time Conservation resource/Access Guardian for Area A which later led to the full-time and vital position for the Elk Valley.
One of the more challenging issues at the time was the unresolved Transfer Station issue and the relocation of the Fernie Landfill. After a decade of discussions since 1997, Mike helped to finalize the decision to resolve the issue moving forward with the engineering study in 2007 on the lands across from Home Hardware and bring the new Transfer Station to reality.
In 2008, Mike ran another successful election on the commitments to increase local input and process on land-use, accessibility to your Regional District Director and enhancing services for Area A residents, specifically seeking solutions for the West Fernie infrastructure issue. During the 2008 to 2011 term, Mike was able to see positive momentum in the RD. Fire services were enhanced and bylaws completed which provided additional land-use flexibility for residents. At the same time, residents were provided with a tax reduction in the RD portion of their taxes which is a rarity today.
In his 2011 re-election, Mike set his sights to bring in West Fernie into the City of Fernie boundary and the timing was critical. There were environmental issues with the septic systems and also the water fire flows were very low. "I had the full support of the province with MLA Bill Bennett and the Federal government with now MP David Wilks and that is an enviable place to be and that's how the funding came about", Mike states.
He also directed a million dollars from the tax sharing funds into the project. Mike said he knew the city didn't have the capacity to manage the project but they did have the capacity for governance and so that became the role for Fernie for which the City received $650,000 from the Province to offset costs.
The West Fernie project intensified after Mike's 2011 election term, however overall took nearly 15 years of effort and collaboration. This project was successful due to the good working relationship between Mike and the Regional District who took the lead in the project, myself and Fernie City Council, MLA Bill Bennett, MP David Wilks and the dedicated members of the WF community who participated in the many meetings and on the Official Community plan committee to determine how the future would look for their new status. Most of all credit goes to Director Sosnowski who is a tenacious supporter of the people he represents.
Mike was acclaimed for his return to office both in 2014 and 2018 which perhaps is a testament to his trusted leadership over the years. Mike also acknowledges his Advisory Planning Committee. They are volunteers and have been there to help guide me along the way – their perspective is vital to the process.
He does his homework on all issues and so is never hesitant to be the voice of reason around the board table. That voice is sometimes taken as being too strong but around the RDEK board table if you are in need he is the one to support you. During my two terms as mayor sitting next to him I learned that beneath that external façade of toughness beats a warm-hearted man who cares, stands up for what is right is a loyal friend and works harder than anyone I know to represent those who elected him and those that didn't support him.
Recently, a plaque bearing the names of individuals who worked towards this project was placed on a huge rock by the river in West Fernie. At the gathering 'Thanks' were expressed by Director Sosnowski to all involved, but thanks need to be extended to him as well. Now going into the third year of this term Mike says that as much as he has enjoyed the work for the past five terms he says this is his last one.
He recently stepped down from being chair of the electoral area committee at RDEK, a position he chaired extremely well for 13 years. He is hopeful someone will come forward to run as an advocate for the Elk Valley, "you need to be a friend of all of the people, and you have to work with all the mayors" he says. Mike's business experience has been a plus for him as Director as he used his business lens to make financial sense, "after all the only income is the tax-payer and any huge expense incurred means it's always that taxpayer that keeps paying." He always looked to find additional income rather than raising taxes. "We started with $16,000 a year and now there is an added $1.2 million" a year in additional income.
Mike keeps busy with his lovely wife Beth and spending time with family, his sons Mick and Monty and their families – especially his 4 grandsons. He looks forward to seeing the next generation of Sosnowskis grow up in the Valley. Mike likes helping out with his sons' business Foothills Silvaculture and he says with a smile, 'and just enjoying life'. That being said, he does look forward to the day when he can enjoy a longer vacation in Maui.
Mike will be missed by his constituents when he retires from the Director position, his strong voice for the people might be quiet for a while but I have a feeling that for sure the future will bring something new and exciting for him to be involved in.
Thank you Mike for all you do for the area, you have accomplished many goals that have benefitted the Area A and the greater community.