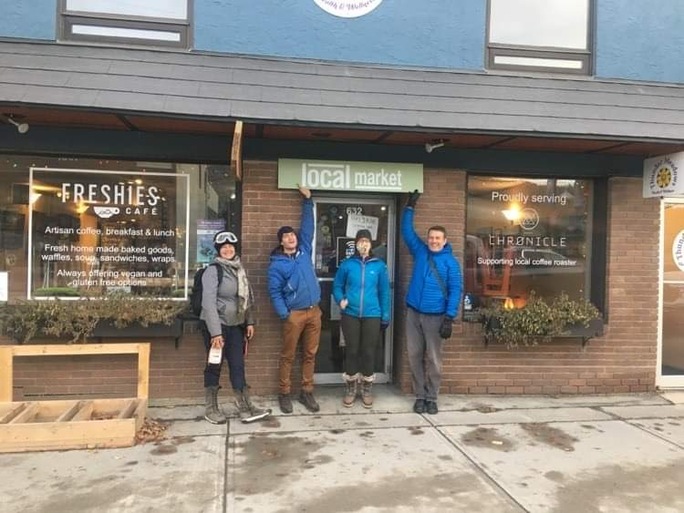 One year ago Wildsight Elk Valley opened the doors to Local, a new food-based social enterprise in downtown Fernie. The aim of the store is to increase year-round access to locally produced food from nearby farms and local small producers. Today they have released their first Annual Impact Report which clearly shows this aim has been brought to fruition in their first 12 months of operation. More than $179,000 has been paid to local food businesses over the first year, with nearly 40% of that staying right here in the Elk Valley. This includes more than $10,400 of fresh produce grown from Sparwood to Jaffray.
"We have come a long way in our first twelve months" Local coordinator Jennifer Lennon noted. "From vision, to reality, to being named New Business of the Year, Local is provingthat there is both demand and support for year-round local food access in the Valley." Local opened their doors on the 15th of December 2020 with just 17 food vendors selling in the store. One year later, that number has increased to 50 and is growing each month. From honey to burger patties, sausages to soap, eggs to chocolate, the variety of locally produced food is impressive. The impact report notes that over 1,700 dozen local eggs and more than 3,500 pounds of locally grown apples have made their way into the grocery baskets of delighted Elk Valley residents and visitors.
"We are connecting Elk Valley residents and visitors to local food, and helping them come to know and trust the source of their food" Jennifer Lennon stated.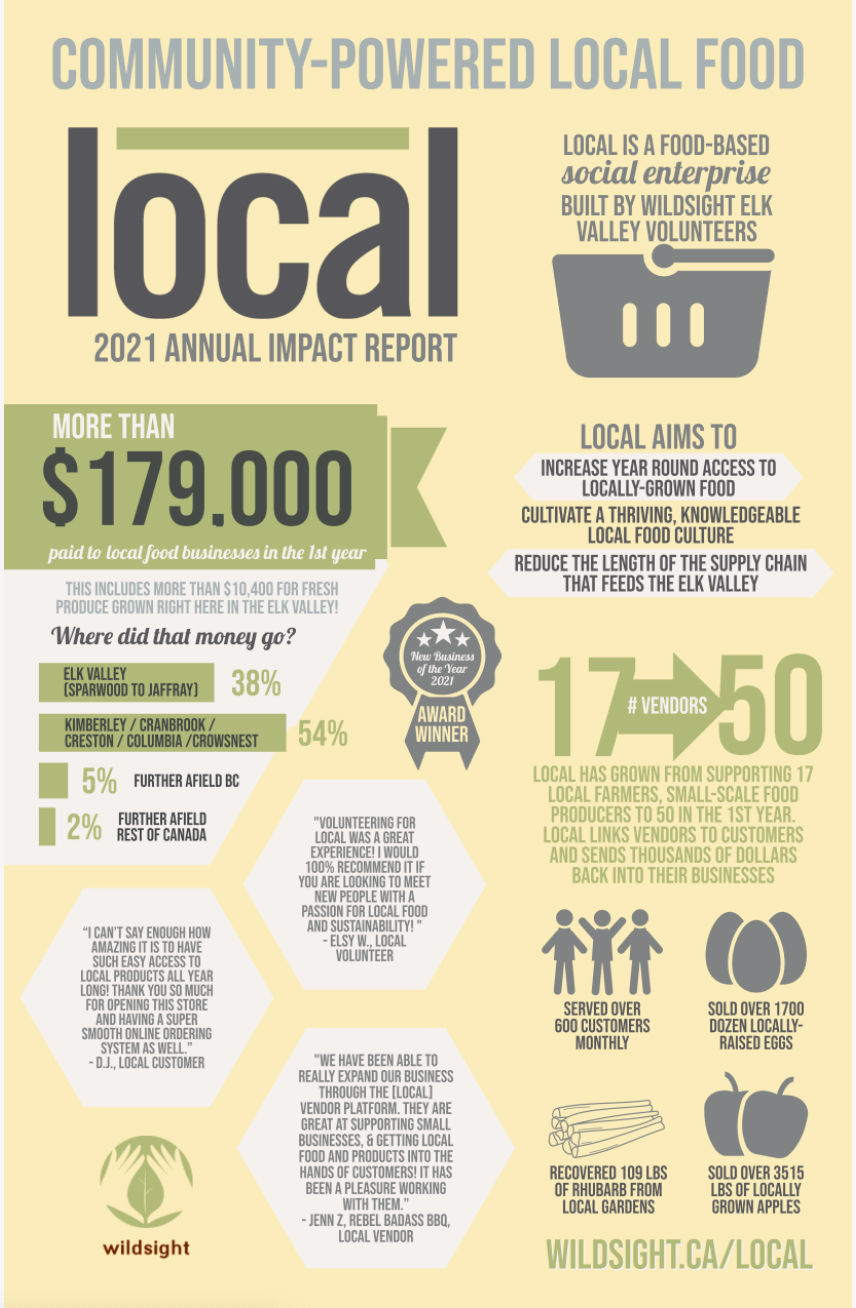 Wildsight Elk Valley would like to thank all of their amazing volunteers, vendors, Fresh Picks Club donors, and customers, who have supported them along the way and helped Local get to its first birthday.
Wildsight Elk Valley aims to cultivate a thriving, knowledgeable and resilient local food culture in the Elk Valley through education, advocacy and community engagement. Local is a social enterprise aiming to provide a more sustainable alternative to imported industrially grown food through the support of local farmers and producers.