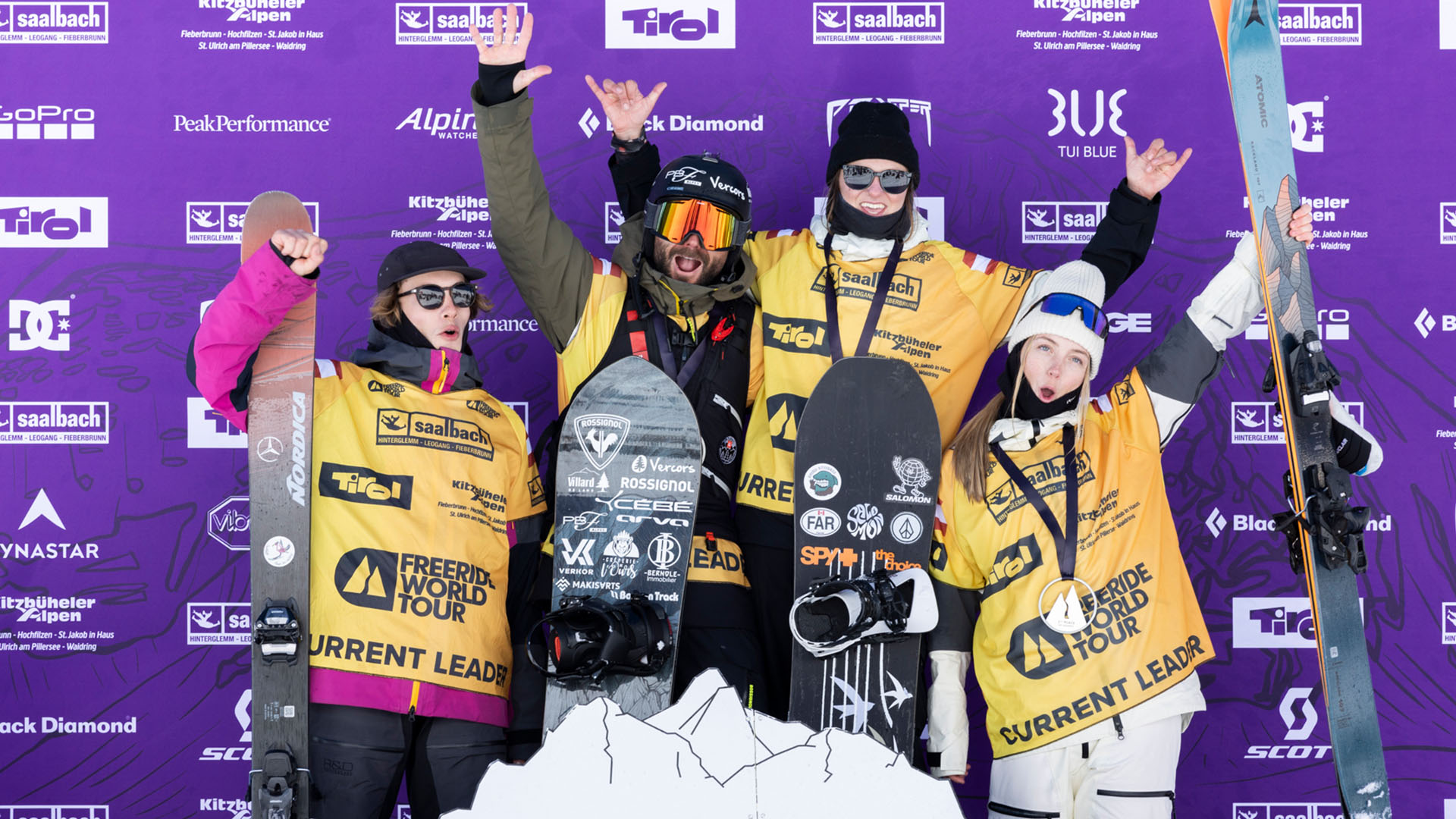 Fernie's Katie Anderson linked pristine powder turns into a close-out cliff and finished with a clean bottom section with multiple airs to claim the top spot in snowboard women. This is her third win of the season, putting her out of reach of the rest of the field to claim her first FWT world title. Hometown hero Manuela Mandl finished in second place – sadly announcing her retirement from the FWT – followed by Anna Orlova in third.
This was the fourth stop of the Freeride World Tour 2023 in Fieberbrunn Pro (AUT). Big lines and inspiring tricks dominate FWT Finals at Fieberbrunn. The Condensed field after the cut continued their quest for FWT fame. Fresh snow and blue skies offered athletes some of the best conditions of the season. Katie Anderson secured the world title – the first Canadian in the snowboard women category to do so – with the other three categories still up for the big final in Xtreme Verbier, Switzerland.
Katie Anderson commented, "The snow was great, and this face is super cool, so it was great to have a good run. I ended up changing my line, and found myself in the white room a lot, so I couldn't see all the take-offs, which was a little scary at times! It doesn't feel real, but I am very excited – I could only dream of this."
Congratulations Katie!