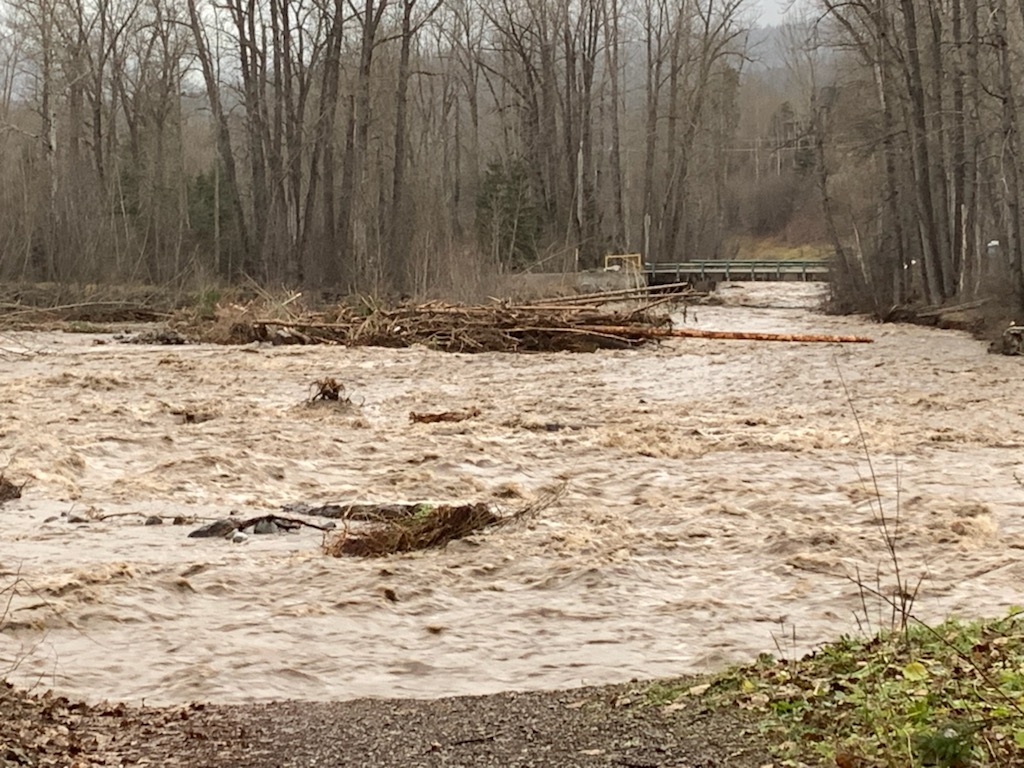 The warmer temperatures with rain forecast this weekend may mean an increase in both flow and cloudiness of local creeks, rivers and streams as the melt is underway. Extreme caution around waterways is encouraged as conditions can rapidly change.
There is still a good deal of snow at many higher elevations in the East Kootenay, so warm temperatures and rain in the forecast will increase the potential for flooding, particularly in flood prone areas.
A heavy rain-on-snow event can trigger sudden, unpredictable changes in local streams and tributaries, and we all need to stay aware and prepared.
Follow the Flood Warning and Adversary Notifications here: bcrfc.env.gov.bc.ca/warnings/index.htm
Temporary Road Closure – Coal Creek Road, high water
Please be advised that Mainroad and Ministry of Transportation & Infrastructure will close Coal Creek Rd as of 6:00PM on Friday, 10th June, for the duration of the weekend or as otherwise posted. A full road closure is in effect.
High water in the area is causing a potential safety hazard to road users. Please avoid travel in this area. Unfortunately, to ensure safety, no vehicles will be able to pass by the site during the full closure.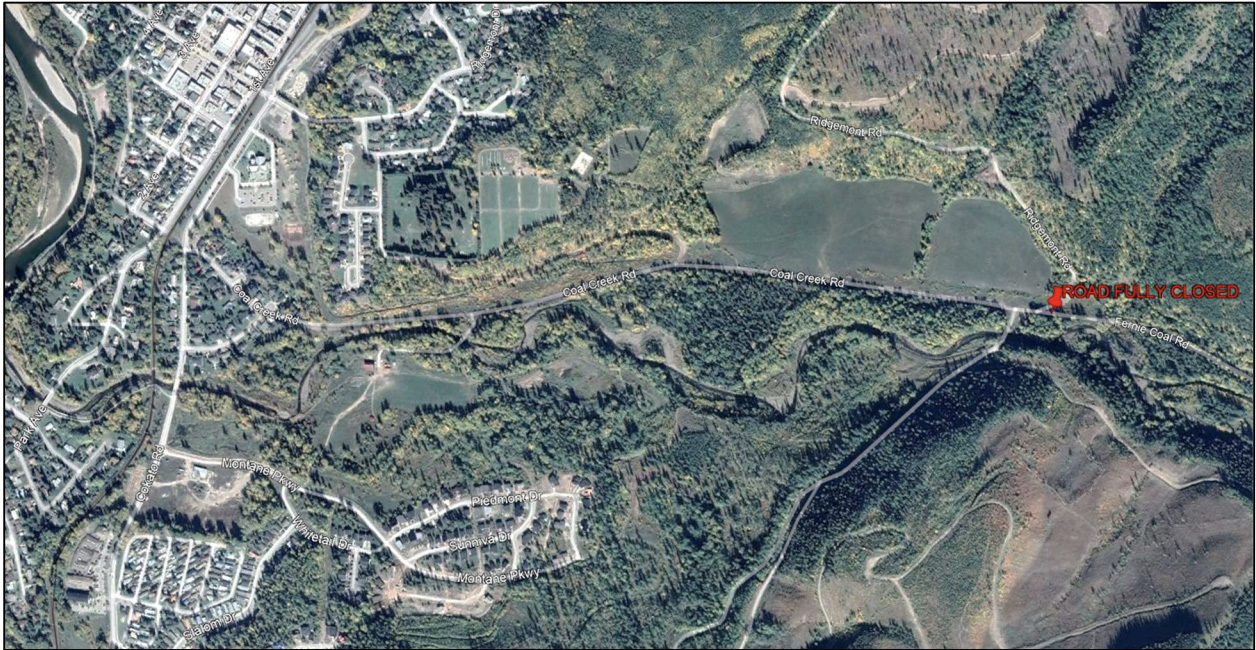 Residents in flood prone areas are encouraged to monitor conditions carefully, particularly if heavy rainfall materializes.
Self-fill sandbag stations have been set up in the following locations:
Hosmer: near the Elk River Inn in the vacant space south of the pub near the trees (toward the firehall)
Fernie: Operations Facility at 1492 Railway Avenue (next to TJs Autobody)
To report flooding or sudden concerning changes in local waterways, call the 24-hour emergency line at 250-489-9677. If you are in life-threatening danger, call 9-1-1.