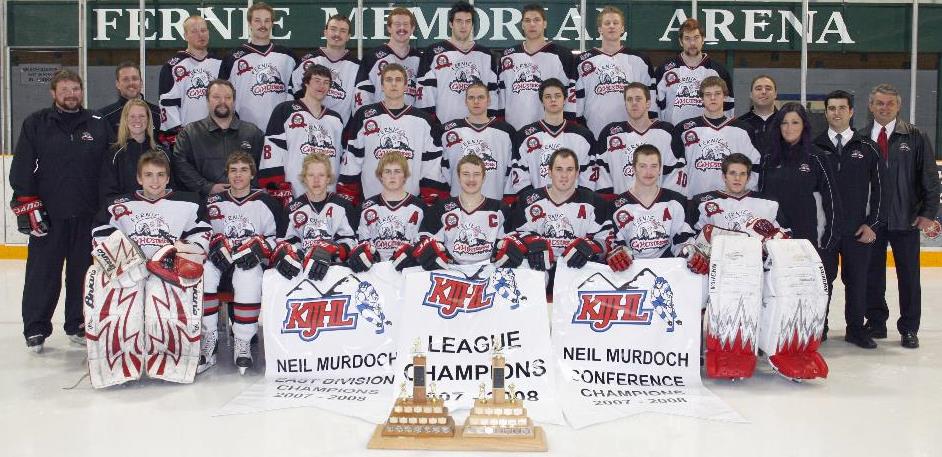 The Ghostriders training camp is just around the corner and starts Friday August 29th running through Sunday the 30th . Coach Will Verner is only bringing in about 40 players for this short intense camp that will see the players go through fitness testing, practices, scrimmages, hikes, inter-squad game and even an exhibition game in Creston Saturday night. All players will be housed and fed at the Community Center right next to the arena.
This year the Ghostriders are planning on only carrying 21 players so the competition will be intense on the Labor Day weekend. The public is more than welcome to come out and watch the players at the camp Friday at 4:00 and the team invites everyone to come out to the inter-squad game Friday night at 8:00. On Saturday there will be practices at 9:00 AM and again at 4:00 for the players who don't go to Creston for the exhibition game.
The Ghostriders can only carry 4 twenty year olds and ended last year with 11. With that thought in mind Coach Verner moved 20 year old Raymond Pressacco to Victoria for the Jr. "B"rights to star forward Jimmy Carter and future considerations. The Riders wish Ray all the best in Victoria.
Exhibition Schedule
In Creston August 30
At home Wednesday September 30 vs Kimberley @ 7:30
At home Friday September 5 vs Creston @ 7:30
In Kimberley Saturday September 6