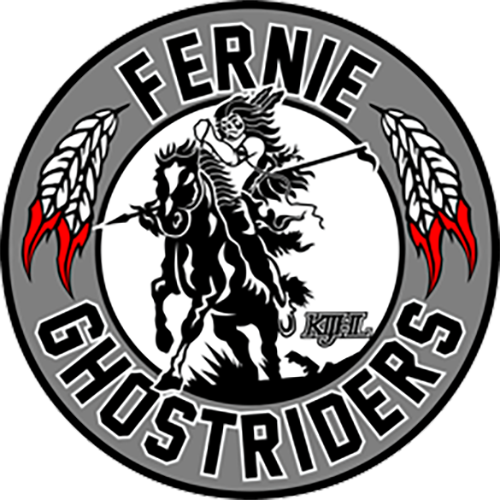 Following losing four games in a row the Fernie Ghostriders got back on track with a pair of wins this weekend.
On Friday the Riders surprised the first place Columbia Valley Rockies with a very determined effort that resulted in a 3-0 (one empty net goal) road win. Both goalies Dylan Lacroix and Rockies'tender Grady Nicholas were picked as game stars and Ethan MacDuff and Dayton Nelson (2) scored the goals.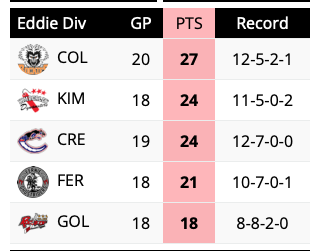 On Saturday 500 fans filled the Fernie Memorial and the Riders put out another gutsy effort and earned a 4-3 win against Creston. Presley Gordon, Dayton Nelson and Ethan MacDuff (2) scored the goals and Dylan Lacroix had the win in net.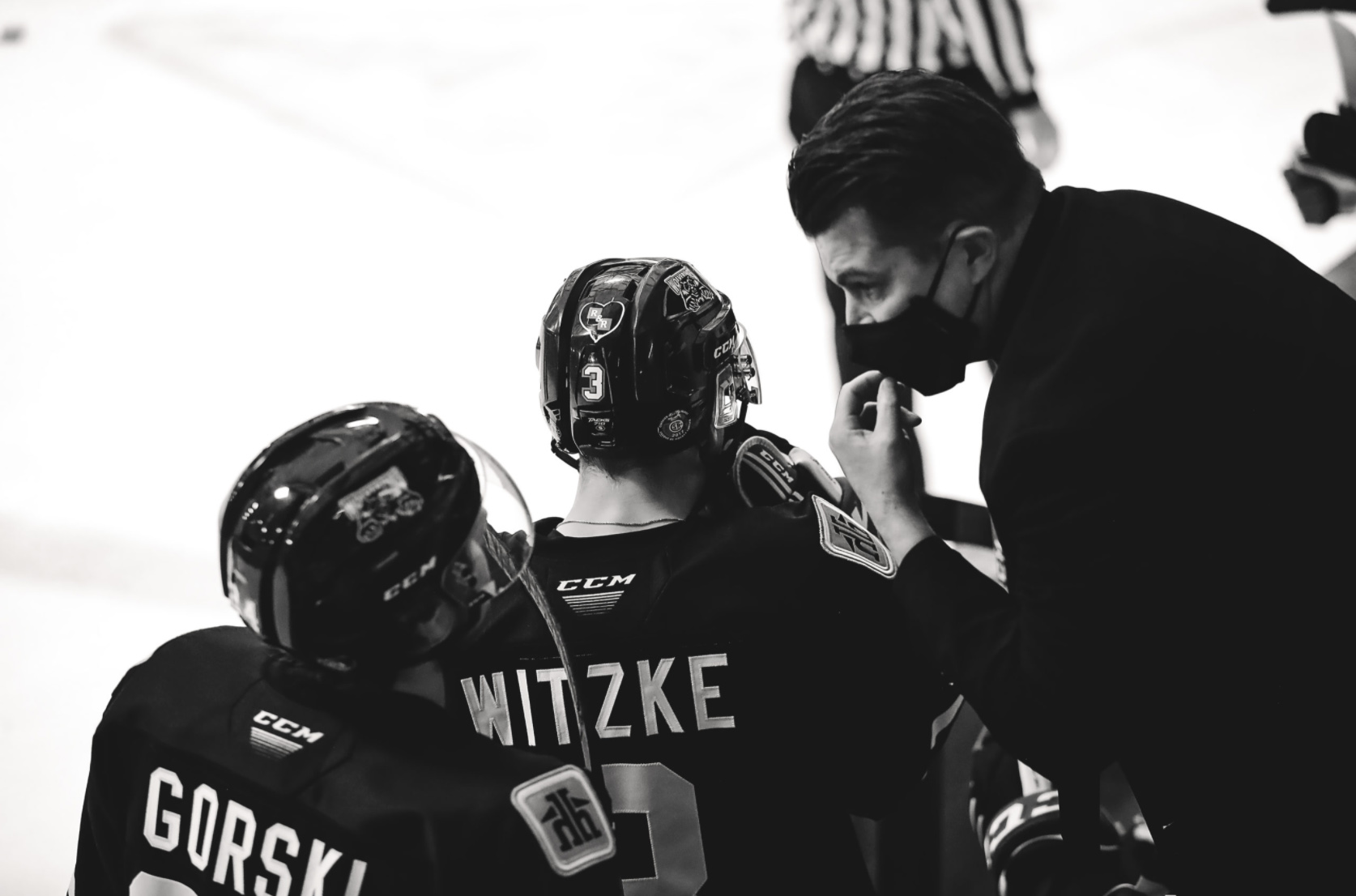 The Riders had two new faces in the lineup Saturday and in my opinion they make the Riders a better team. Forward Jock Michael skates well and competes hard at both ends of the ice and D man Kaden Slobodian fresh off the highway from Campbell River Saturday was immediately thrown to the lions and played Saturday… and by the end of the game he was playing a regular shift and saw power play time. He also stopped a certain Creston wraparound goal in the first period with a diving goal line play.
Fernie's penalty kill is one of the best in the league but got scored on when Adam Redding slid one under Lacroix's pads… the ref lost sight of the puck and blew the whistle but a second later the puck trickled across the line… he allowed it anyway but probably knew he blew the whistle a little early, everyone heard the whistle though.
The game started out with no calls and lots of hitting then all of a sudden (probably sensing things could go sideways) the whistle came out and by the end of the game Creston was furious after being called for five in a row to end the game, three in the third.
Fernie was 1-7 on the PP and Ethan MacDuff scored the goal…and much to the chagrin of Creston it was the game winner, his third goal on the weekend.
Dayton Nelson (7) and Ethan MacDuff (6) lead the team in goals but Kort Kisinger with 2 assists Saturday has the most points at 12 . With 2 assists Sean Jacobs who I like more every game has taken over the lead in D scoring with 6 pts.
Captain Kyle Klein is still injured with no return date listed.
With an 8-3 home record McCoy Bidewell earned himself a Jr A spot in Cowichan and will not be back.
By George Hurlbut, KIJHL opinions are his own and not approved by anyone