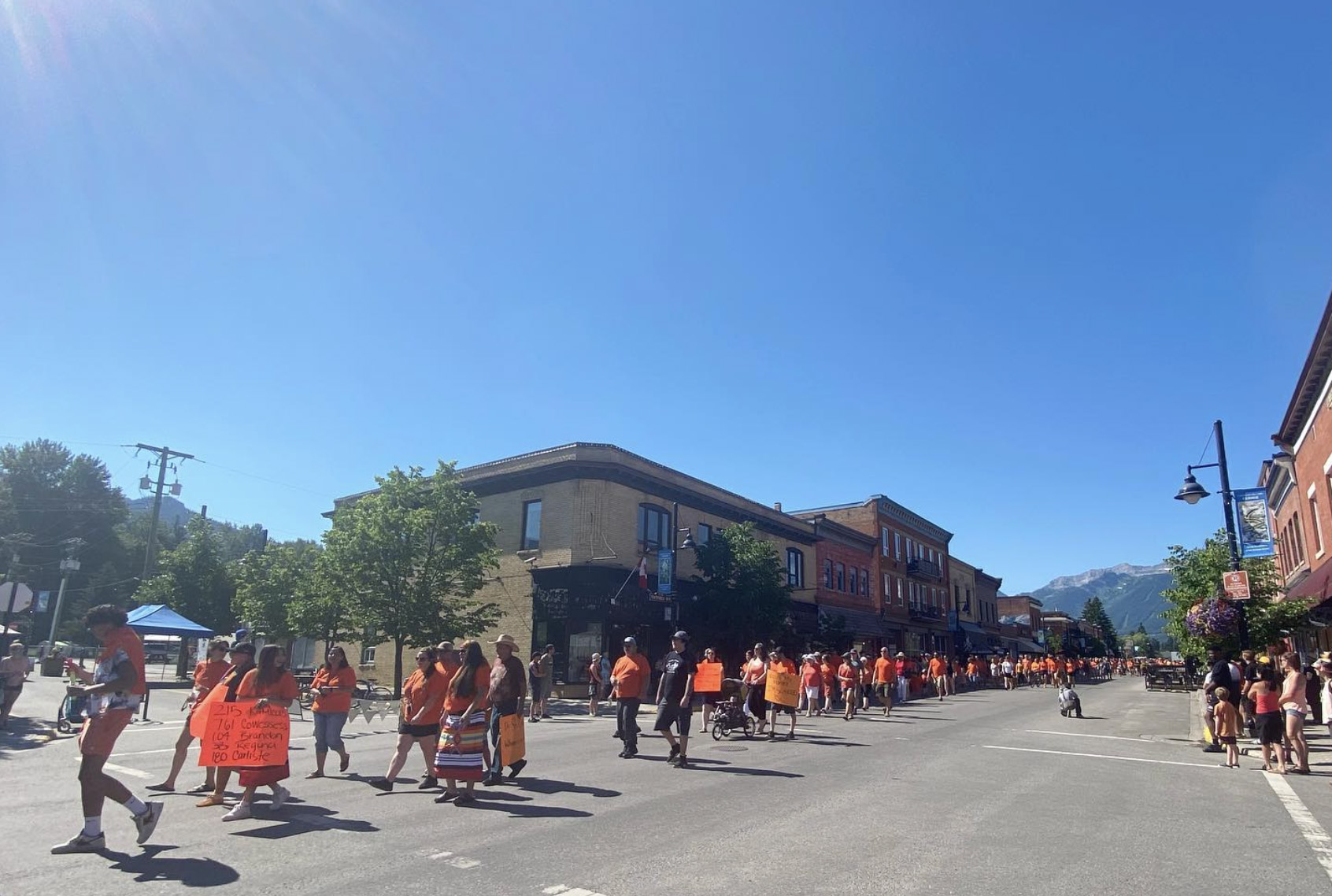 The Yaq̓it ʔa·knuqⱡi 'it (Tobacco Plains) and the City of Fernie provided the opportunity for the people of Fernie to stand together on Reconciliation this Canada Day. Powerful words from Chief Gravelle asked for people to continue to learn together, to fight racism in our communities and heal through connection to land and place.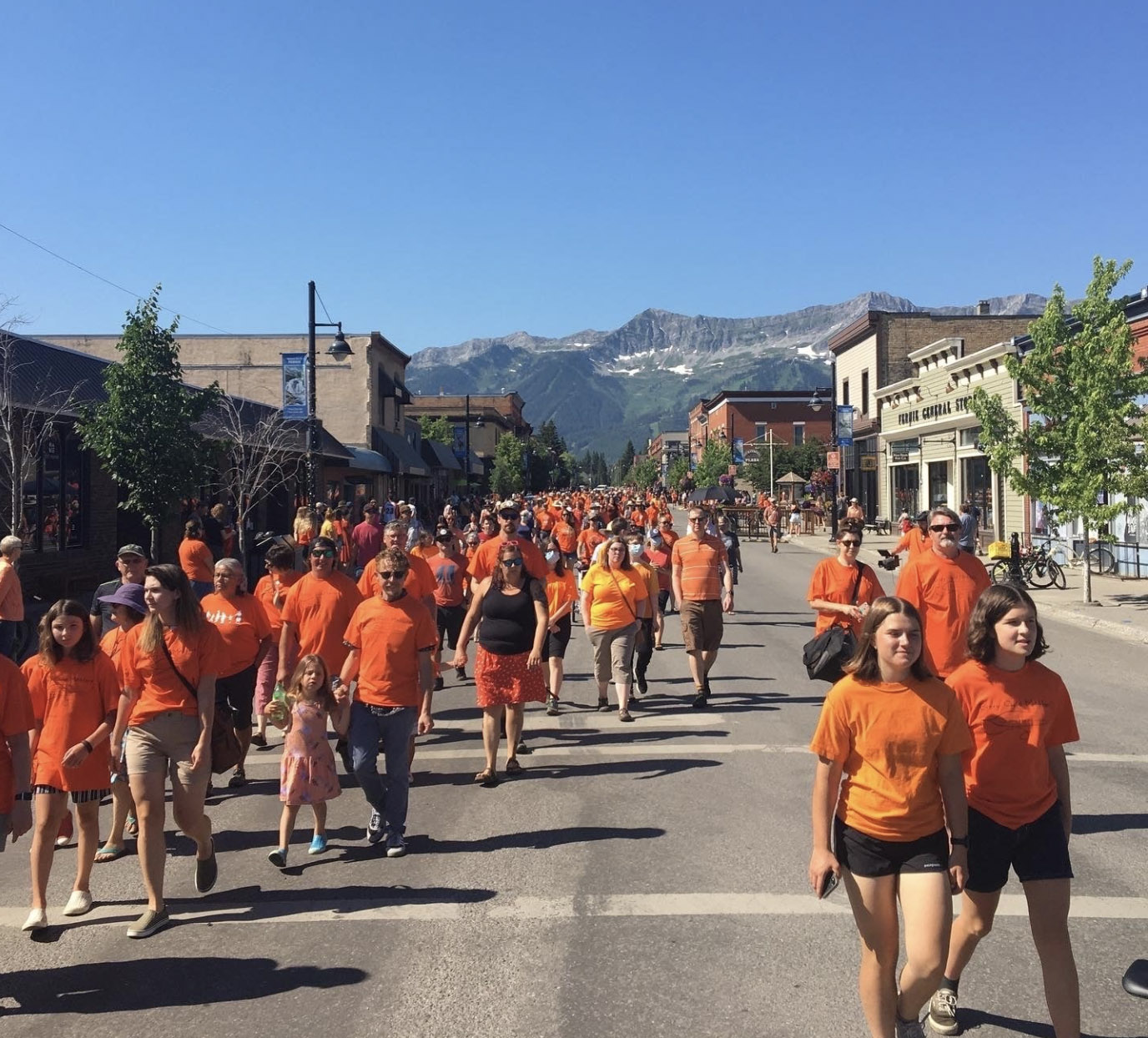 .
Sandra Small, Fernie resident and Wet'suwet'en woman commented, "Fernie you give me hope that we as Canadians can eventually all stand together, walk together. You held us up today. You acknowledged who we are as Indigenous people, for this I am grateful. A very good first step towards reconciliation, now go home and continue to educate your family and friends about this genocide that has happened right in your backyard. The numbers of these babies will only continue to rise. We need every Canadian to stand up and pay attention. This isn't just our story it's Canada's story. One that must be acknowledged and shared."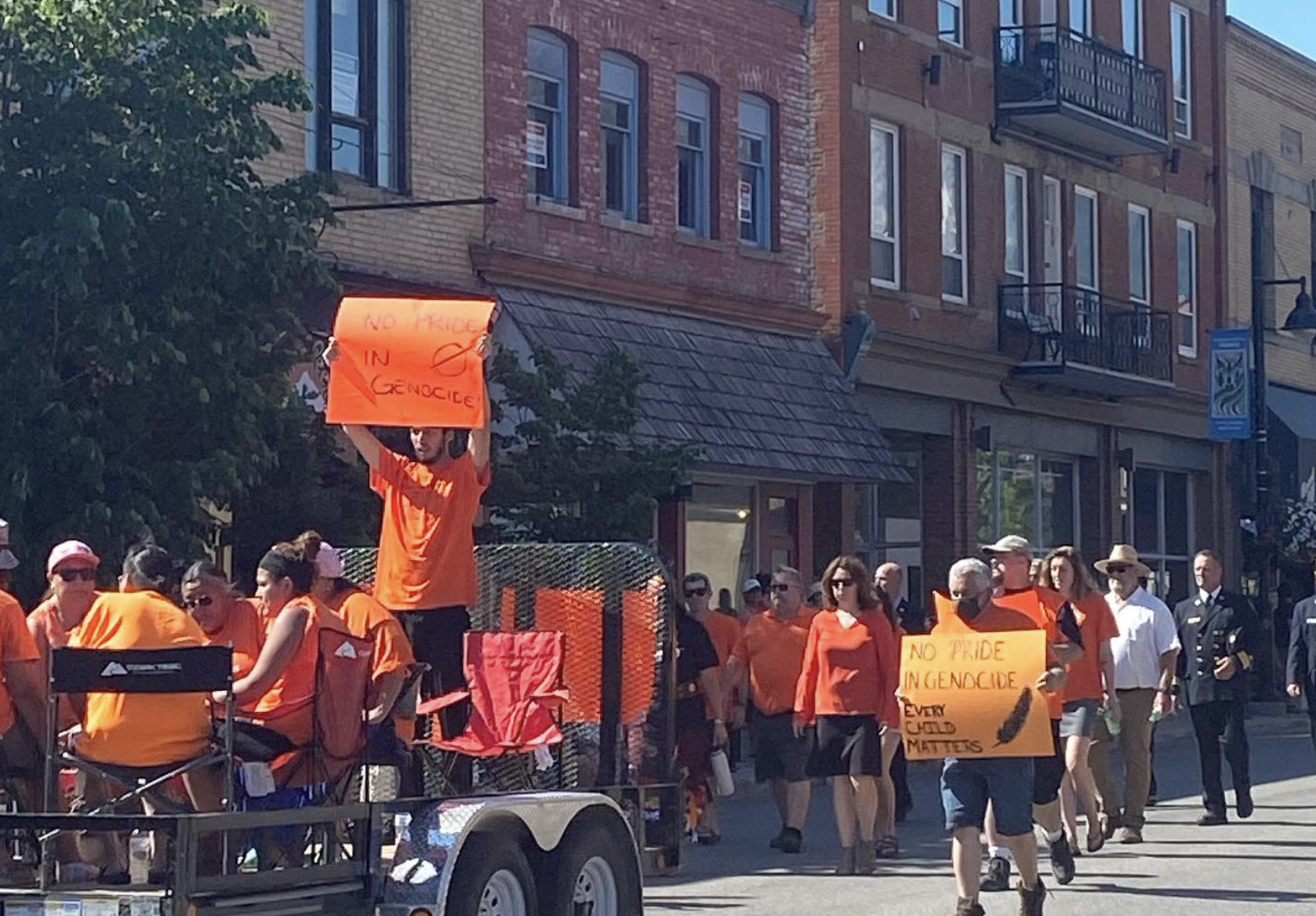 Thank you to the organizers and to everyone who participated. We all still have a lot of work to do on truth and reconciliation in Fernie and across Canada. Let's keep the healing going, this event was a great start.
Photos: Facebook