Backcountry winter access has been part of the culture of Fernie for decades and recently has enojoyed a surge in popularity. Over the decades various user groups have evolved and expanded. Snowmobiling now brings in an estimated $1 million worth of revenue into the local economy. But this apparent success has created a new challenge for the Fernie Snowmobile Association (FSA).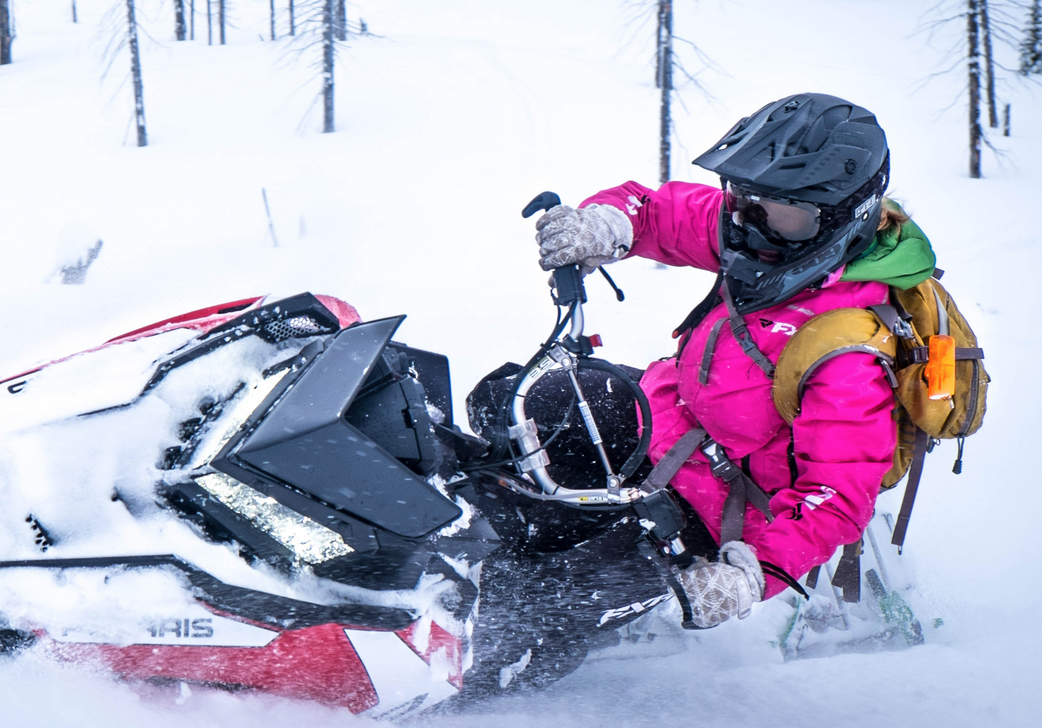 The FSA is looking to expand their service to keep up with the increased backcountry traffic. This will ensure residents and visitors continue to have recreational opportunities while continuing the economic diversity for the community.
"This is an evolution," said FSA President Dave Hozjan, "to replace our aging equipment to better serve and manage an increasing number of trail users and comply with new legislative requirements."
The FSA's plan is to purchase a snow cat groomer with help from donors in the community. Major donors will purchase space for their corporate logo on the snow cat's new wrap for the life of the snow cat.
"Supporting this FSA project supports the community by ensuring those tourism dollars stay here," added Hozjan, "and we've already had some big organizations in the valley step up with more than $8,000 in donations. Our goal is to raise at least $50,000 to ensure success."
The FSA currently provides over 116 kilometres of groomed trails to near 300 annual members and well over 7,000 day users cultivated from across Western Canada. Grooming operations are essential for providing valuable recreational opportunities and access to backcountry safety resources including three warming cabins, emergency radios, and trail signage for residents of the Elk Valley; inclusive of snowmobilers, dog walkers, fat-bikers, Nordic skiers, and ski-tourers.
More about the Fernie Snowmobile Association
For 27 years volunteer members of the Fernie Snowmobile Association have quietly dedicated forces to secure vibrant recreation and diverse economic opportunities in the Elk Valley. As mountain enthusiasts ourselves, they proudly serve as stewards to these lands, acting on behalf of a wide variety of user groups to preserve organized, winter backcountry access in our beautiful corner of the Southern Rockies.
The not-for-profit society has grown to include provision of three warming cabins, negotiation of multiple land use agreements, maintenance of 116km of groomed trials spanning five distinct backcountry gateways, hosting several seasonal events including the renowned Sled Drags, supporting winter safety education and rescue efforts, donating scholarships, funding, and reinforcement to others when called upon, such as the wildly popular relief drive to benefit fellow snowmobiler's affected by the Fort McMurray fires in 2016.
Now the FSA is at a critical crossroads. They are calling upon the local community partners for support to ensure the legacy of sledding and organized backcountry access in Fernie continues for future generations. With a 67% increase in membership last season alone, the Fernie Snowmobile Association no longer has the means to serve the needs of growing users. They require your financial support for the capital acquisition of a new Snow Cat groomer to enhance the current trail maintenance program. This project will create additional local employment opportunities, expand our service to the community, and increase revenue potential to protect future sustainability of our organization.
As a supporter of our Snow Cat fundraising initiative, the FSA will introduce YOU as a distinguished patron to the community.
Donors will be recognized as champions of the valuable snowmobile recreation and commercial opportunities which provide substantial economic impacts to our region. This includes preserving the quality of experience and affordability of service for 7,000 sledders each winter. Or, for example, ensuring the $750,000 in annual hotel revenue generated by snowmobiler visits remains in the Elk Valley each winter. They invite you to become partners in the evolution and legacy of snowmobiling and backcountry access in Fernie.
For more information about how you can support our snow cat fundraising initiative, visit ferniesnowmobile.com.