Each year I get the pleasure of attending Roxanne Esch's grade nine French Immersion class at Fernie Secondary to hear them pitch their energy project. This project is a simulation of a real proposal that could be presented to the City of Fernie and the goal is to provide the necessary facts in regards to the type of energy they chose that would convince the City of Fernie to purchase from them instead of what they are now using.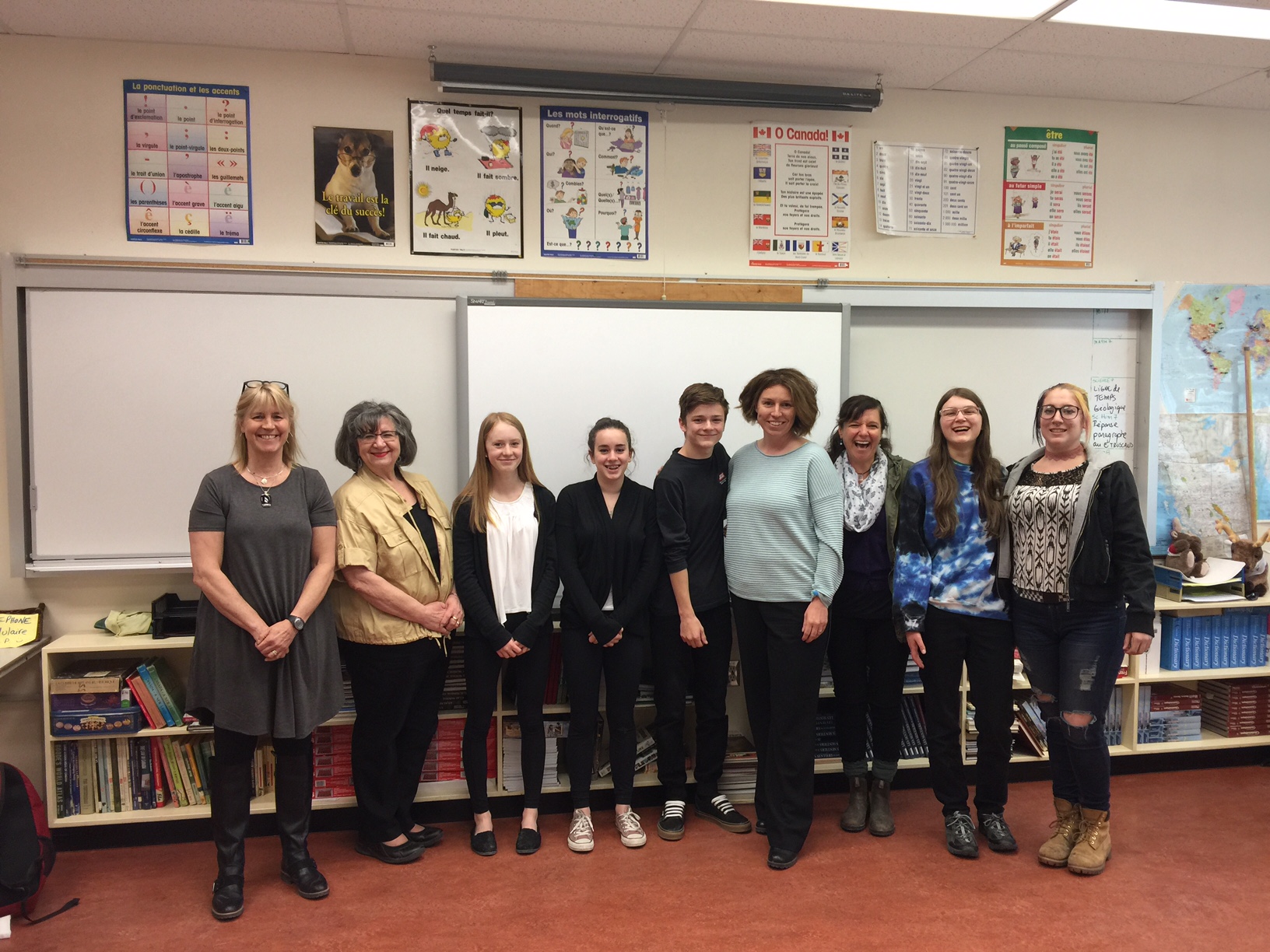 The proposal requires information on Fernie's energy demands, business opportunities such as partnerships, location, waste, economics, permits and contracts.
Included with the material students present are business cards, permits, lease agreements and a file of information as well as a visual power point used during the demonstration.
The students present in French and English to the me, Councillor Ange Qualizza, and this year also to Mireille ( Mimi) Picard and two grade 12 students who have already graduated their French immersion Chelsea Hammer and Jillian Folvik.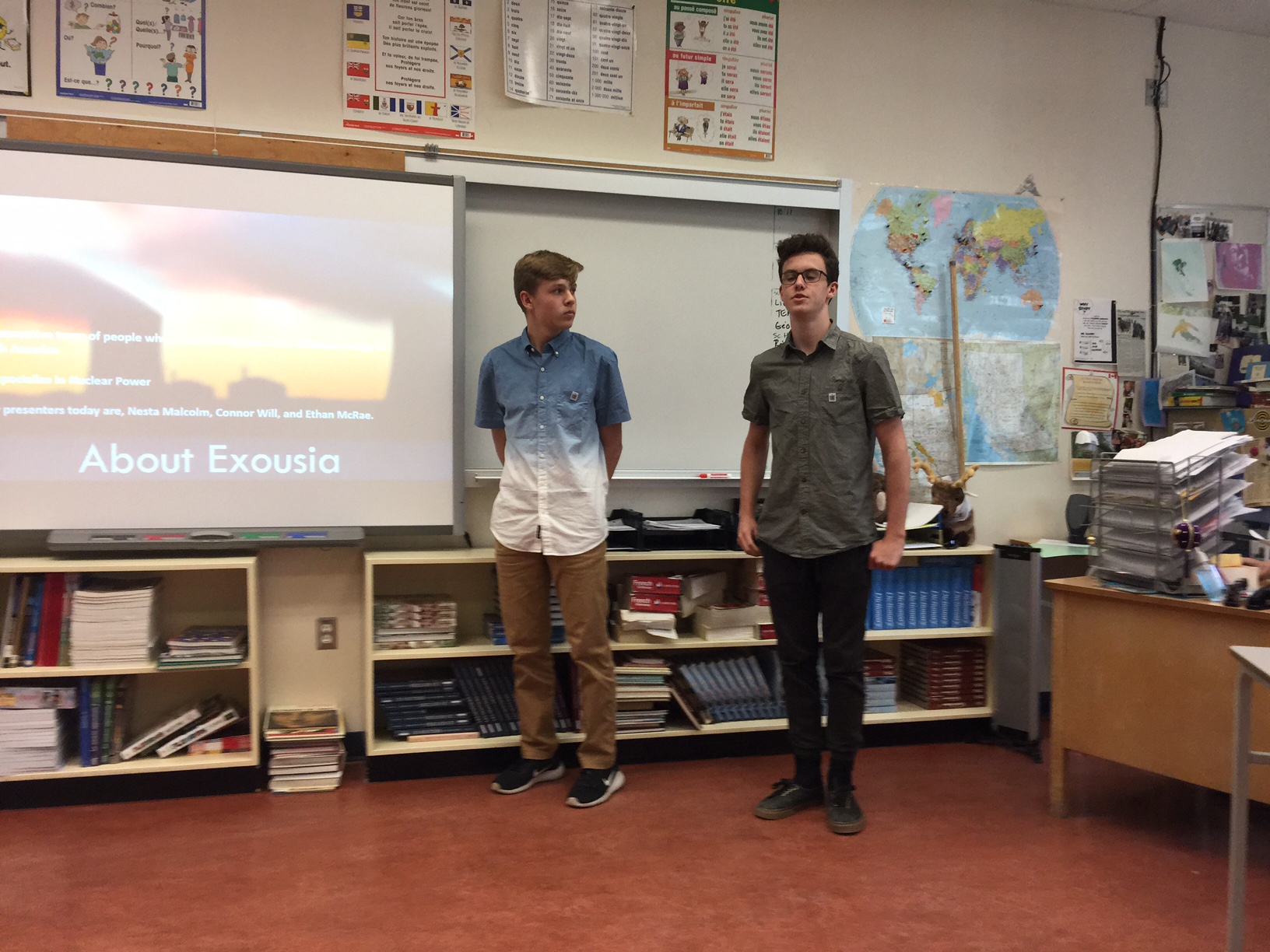 When delivering their work the students are expected to be poised, give direct eye contact, provide informative responses to questions and think on their feet, they also have to be dressed professionally and speak clearly and to the point.
This is advice to adults looking for employment so imagine for a moment that you are a grade nine student presenting before not only your teacher, but peers, a bilingual adult, a councillor and a mayor, a daunting task for anyone. I still get nervous at times speaking in front of people and I have been doing this for many years. So I'm not exaggerating when I say each of the students was outstanding with their presentation.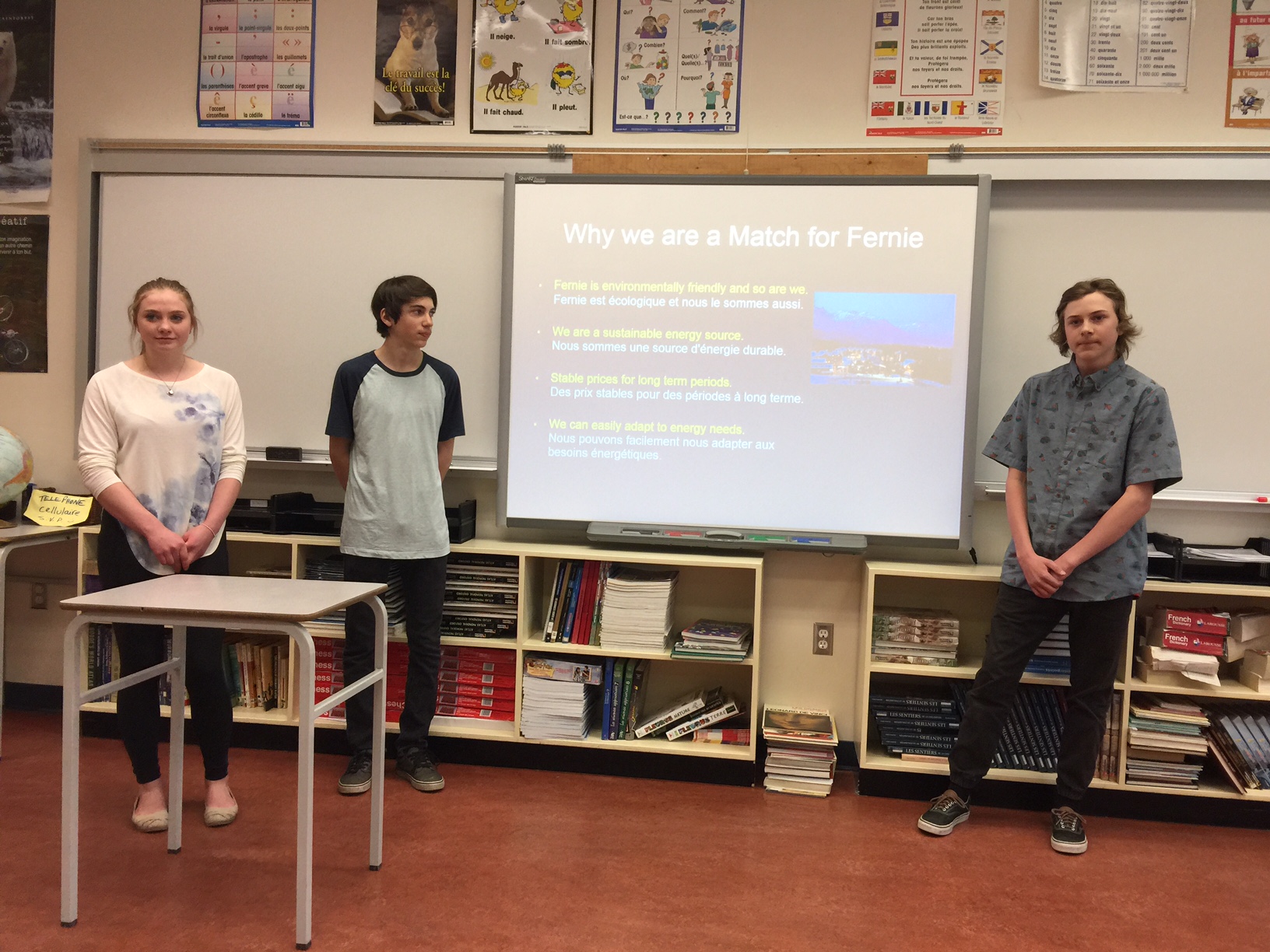 I marveled at how quickly they could think on their feet when asked real questions and they were asked many questions pertinent to their energy projects. Each presentation had much data such as to amounts of waste needed to have a viable industry, impacts on the environment, creation of sustainable jobs, lease and purchase of land, life span of materials, cost efficiencies, renewable energies, effect of wind on birds and bats, affordability, safety precautions, emergency situations, the students considered pretty much all points in their presentation.
At end it's always difficult to choose one over the others as its very visible that these students have put in lots of effort but as each group was judged on a variety of things once the points were added up one was above the rest and that was the group titled "Canadian Energy Industries" turning waste to energy with Mac Piney, Kyra Corrigan and Brooke Demmings.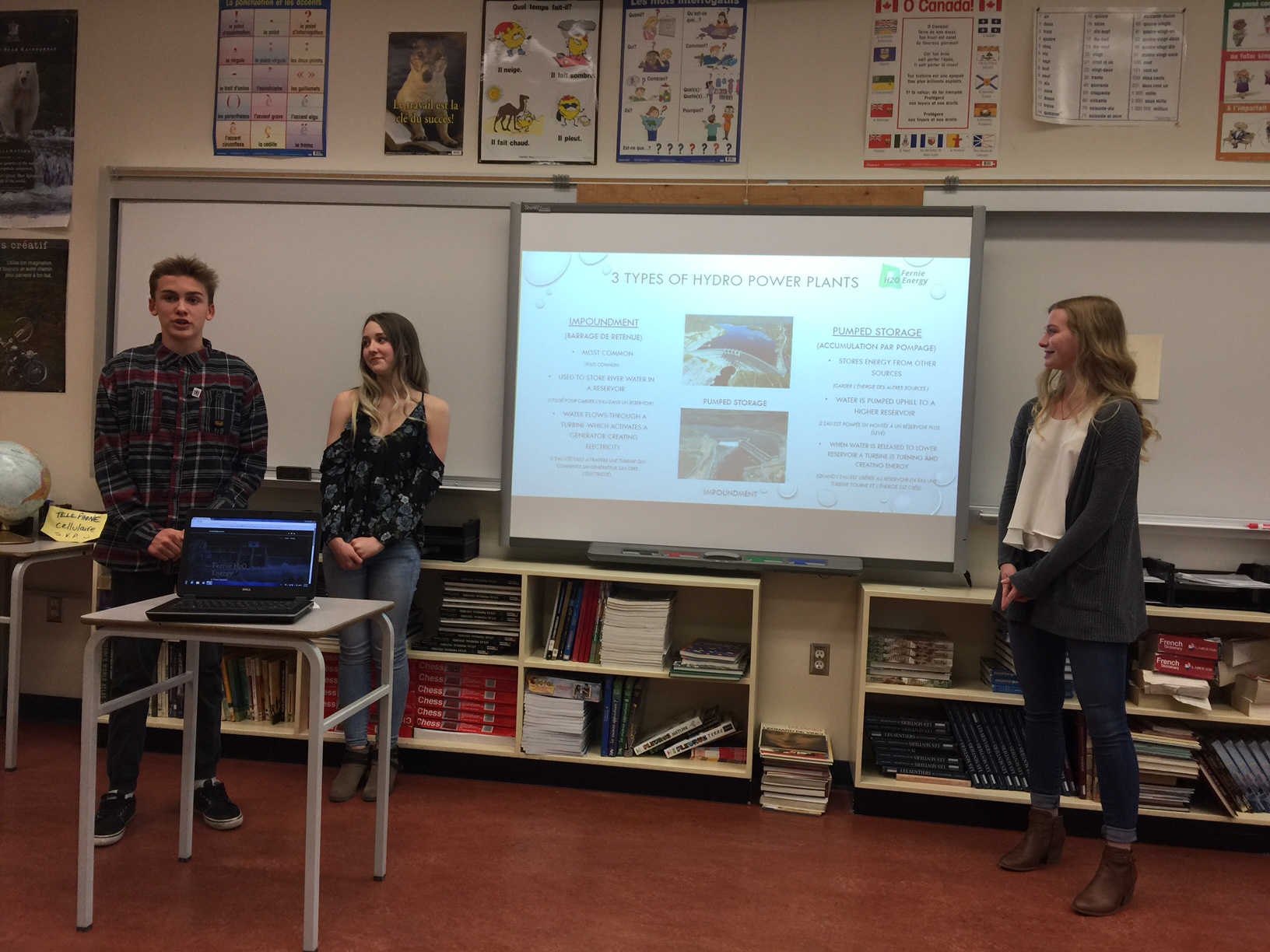 Others were Nuclear; Nesta Malcolm, Connor Will and Ethan McRae, Solar; Niki Bell, Zac Perreault and Ella Hoffer, Wind; Alexandra Perverzoff, Hydro; Cam Wall, Lauryn Simms and Sierra Pomerantz.
Congratulations to Mrs. Esch for the excellent work with her classes each year, Congratulations to Mac, Kyra and Brooke, you were great but to all of the students that participated thank you for a job well done, you are amazing in how you well you conducted yourselves. Speaking in front of a group of people is the most difficult thing a person can do and all of you did great in a most unnerving situation as well as presenting very interesting and good information on your projects. We are very proud of you and enjoyed hearing about your work.