Fernie's restaurants and pubs have begun to cautiously reopen for in-house and patio dining and drinks. Life in Fernie is returning to what we are accustomed to!
Restaurants and pubs are doing their best to follow provincial guidelines including; tables now need to be spaced out at least two metres and dine-in must be limited to 50 per cent capacity.
Dr. Bonnie Henry, BC's provincial medical health officer, commented this week, "I believe one of the things that has allowed us to manage this pandemic in the way we have, and to keep our overall numbers low, is because we have had a coordinated provincial approach." The conservative approach being implemented by Fernie's Restaurants and Pubs is in keeping with the coordinated provincial approach.
For Fernie's food and beverage industry to really succeed and thrive and be healthy, they do need to be operating at 75 to 100 percent capacity however, safety among employees and guests is the utmost concern at this time.
Here are a few of Fernie's iconic institutions that are open or are opening in coming days: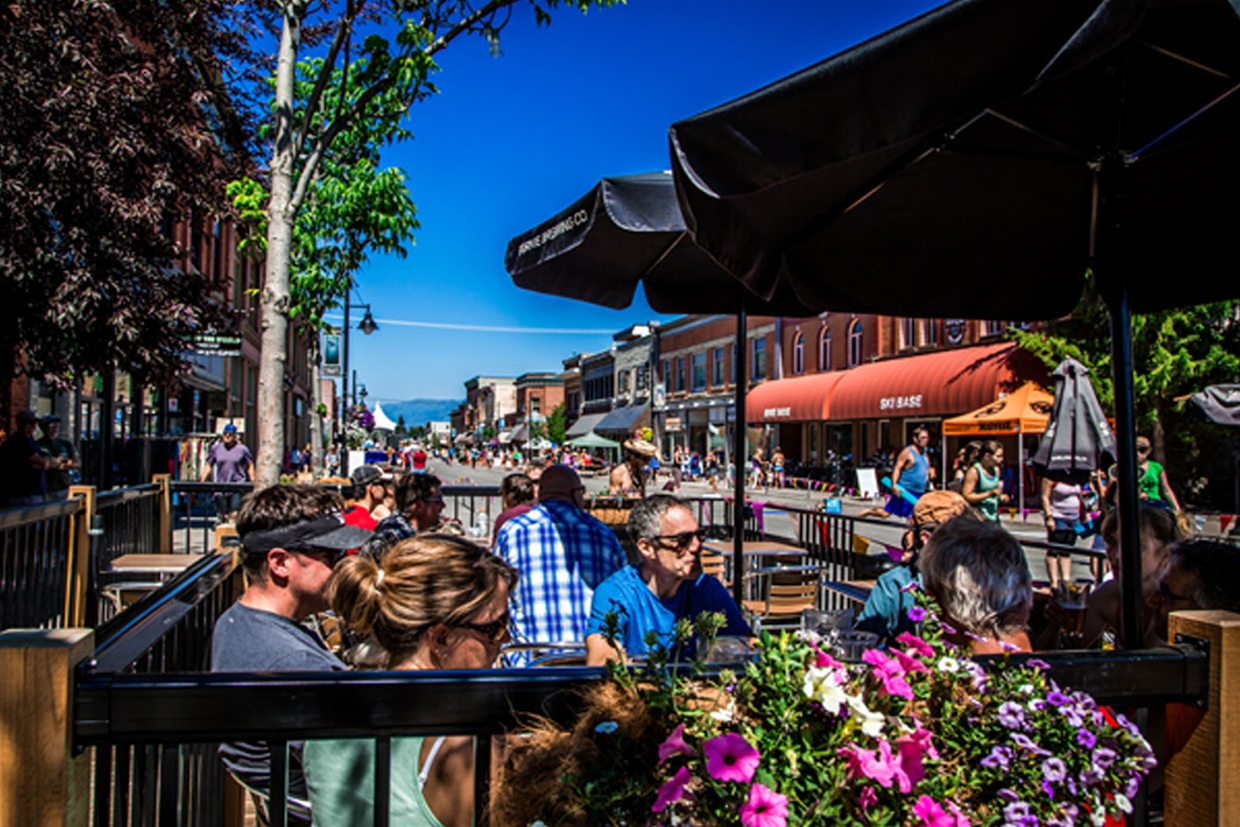 The Brickhouse Bar & Grill
Billed as the coolest dining and street patio location in Fernie, in the historic Downtown, the Brickhouse has plans to reopen on June 15th, 1 to 9pm, with a temporary menu, then resume on June 29th, 11:30 to 10pm, with their regular menu.
The Brickhouse is a Fernie favorite with it's great food, chic décor and trendy environment. The fresh cuisine is prepared right before your eyes in an open concept kitchen and their street patio is a great place to eat and drink.
See their opening details here.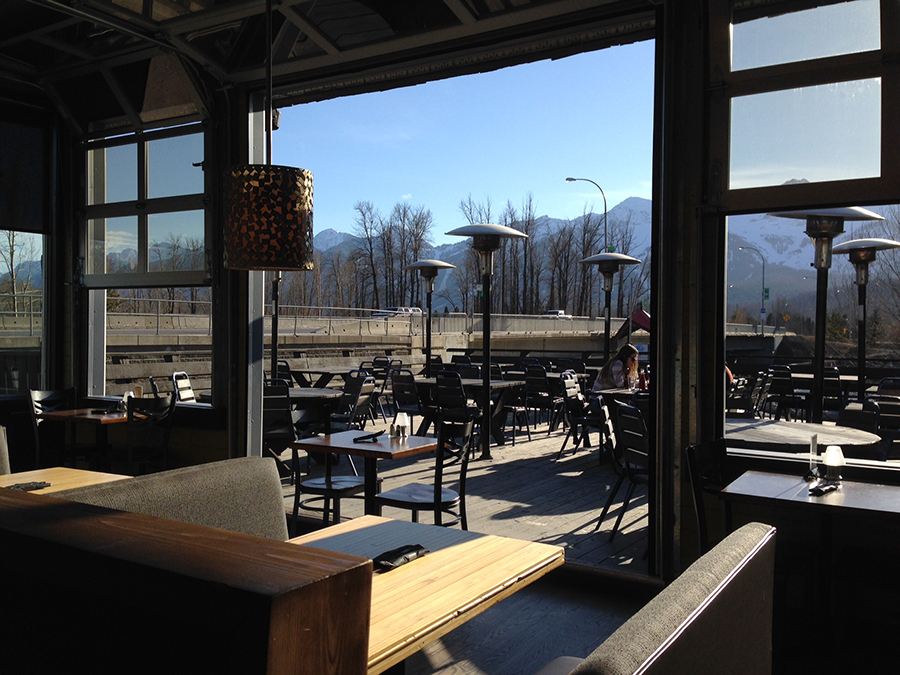 The Bridge Bistro
The Bridge Bistro is now open for dine-in and takeout daily. The restaurant and patio have been extensively rearranged to accommodate physical distancing.
The Bridge Bistro offers a stylish yet relaxed atmosphere, friendly service, and great food. Well-known for having an amazing riverside patio and accompanying panoramic views and contemporary decor, this is a great option for your whole family.
See their take-out and dine-in menus here.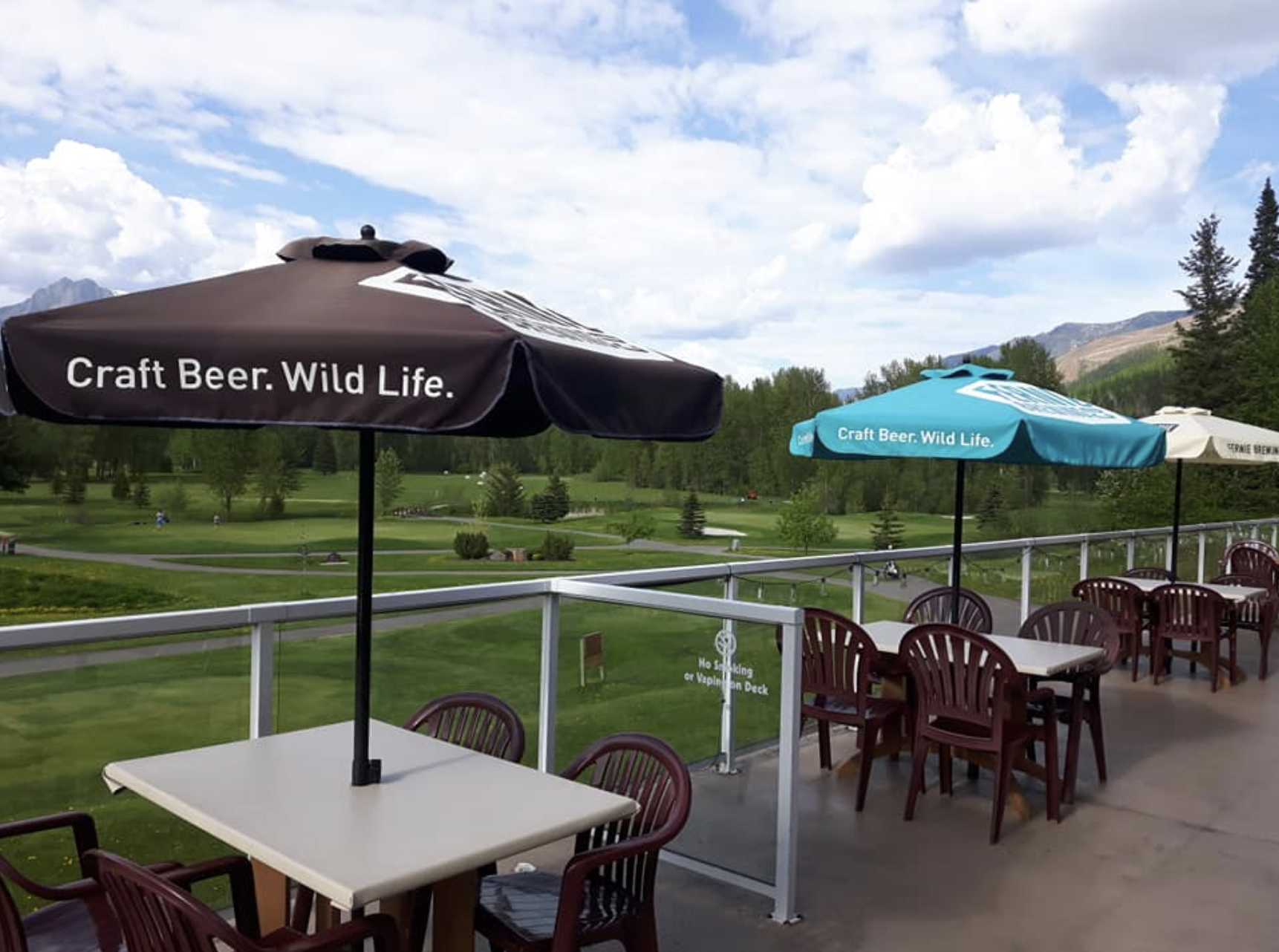 Fernie Golf Club – Cast Iron Grill
The Fernie Golf Club and its Cast Iron Grill are open daily offering a friendly welcome and stunning views from their large patio.
Many items are cooked from scratch and all dishes are prepared to order. Highlights include homemade soups, burgers and gravies, fresh salads, a kids menu and Sunday Dinner–just like Grandma made.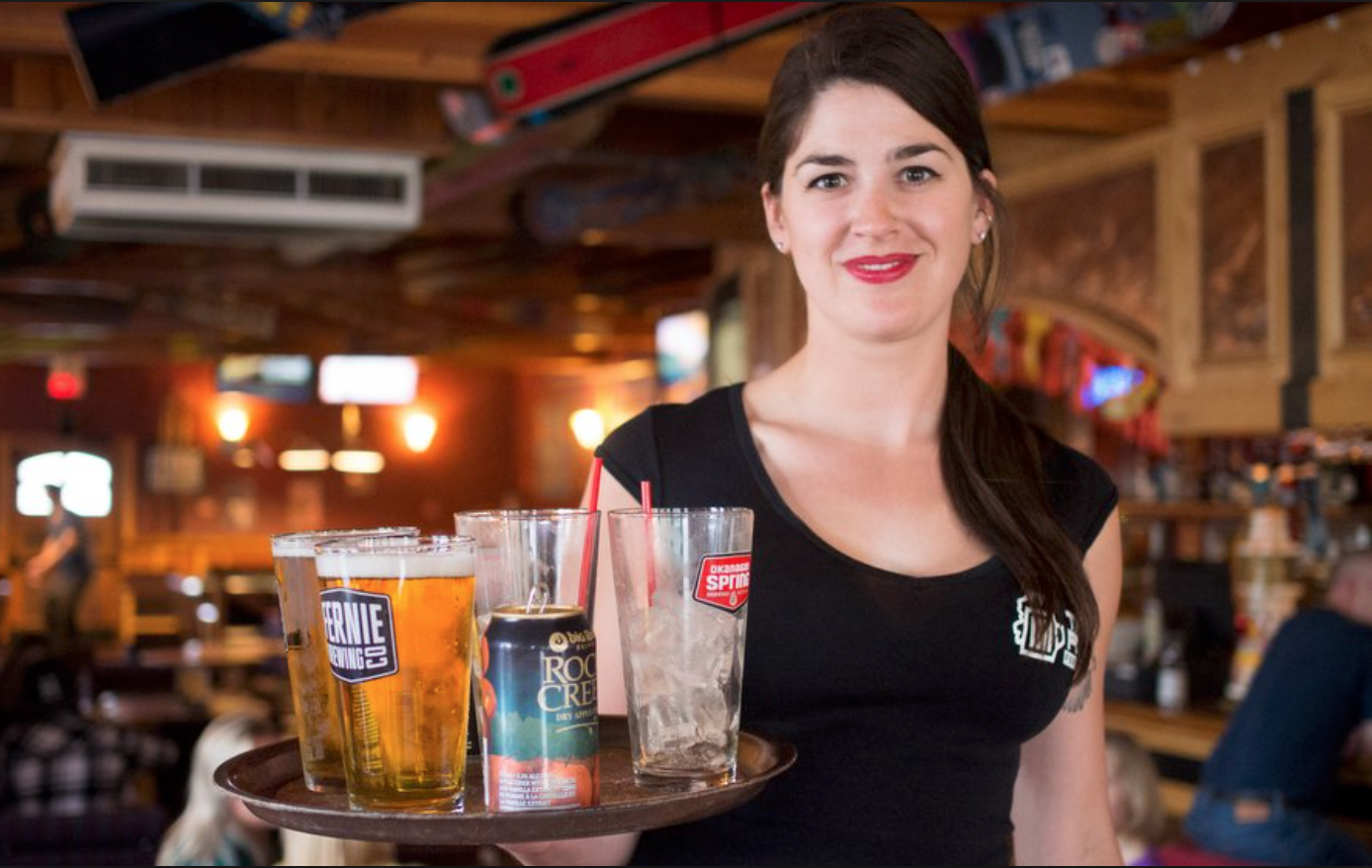 The Park Place Pub Bar & Grill
The Pub Bar & Grill reopened as of Thursday, June 4th. The team in the Pub have been working extremely hard over the past month to ensure the health and safety of their Pub Family. They have adjusted operations, but have also made sure the Pub remains the Pub! They will be operating Monday to Saturday (closed Sundays) 12 Noon until Late with the Kitchen open from 12 Noon – 2 PM and 4 PM- 9 PM. This is Phase 1 of their plan to re-open food & beverage operations at the hotel including the reopening of the Bistro in Phase 2.
See the menu and details here.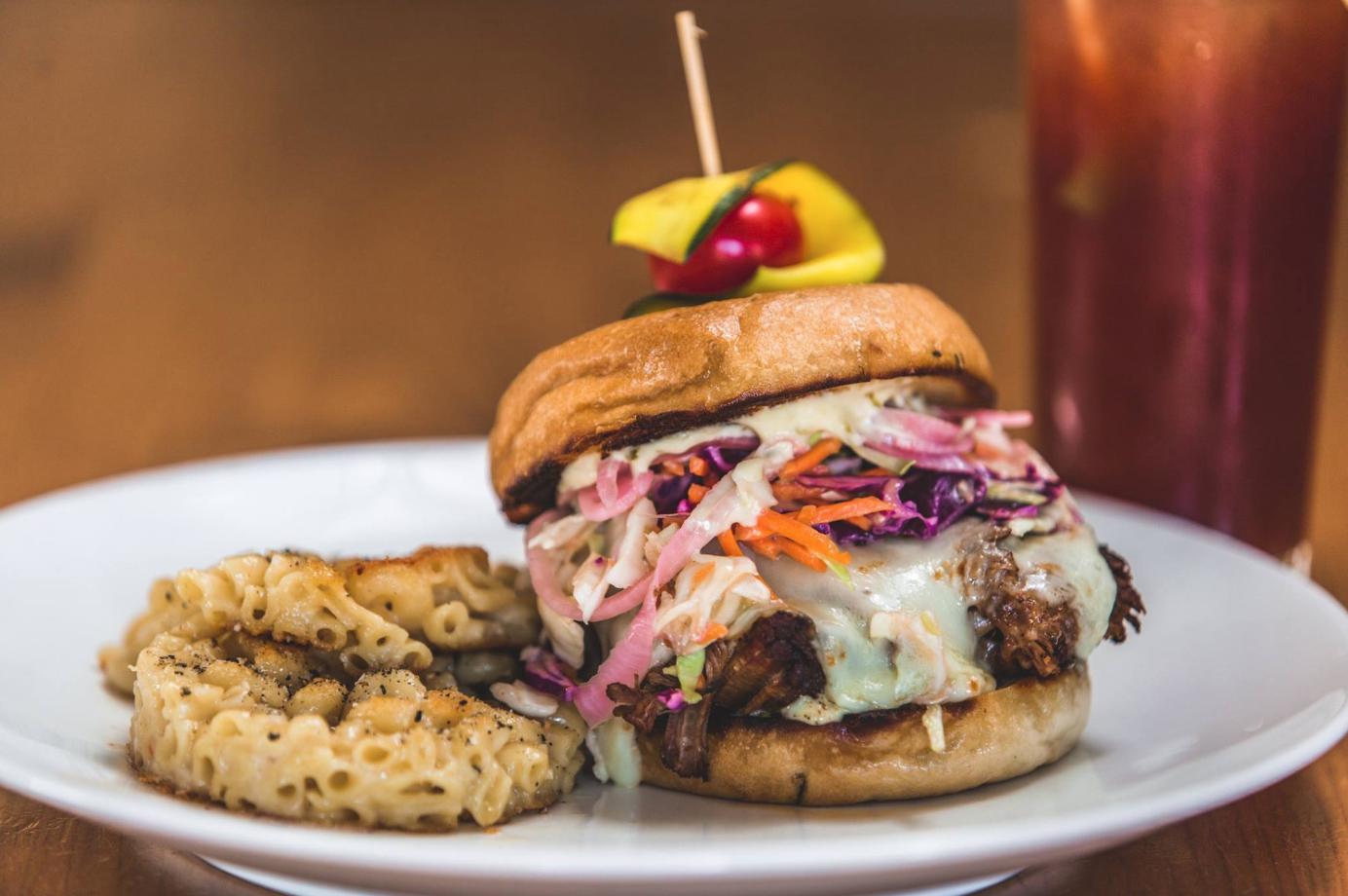 The Smokehouse
The Smokehouse is committed to combating the COVID-19 pandemic and now that this pandemic is under control, will be reopening on June 19th.
Established local chef Keith Ilavsky launched Fernie's latest restaurant and a menu of mouth-watering new dishes. Located at the Red Tree Lodge, just off the highway, Smokehouse specialises in Cajun-inspired slow-cooked smoked dishes, with options for carnivores and vegetarians alike.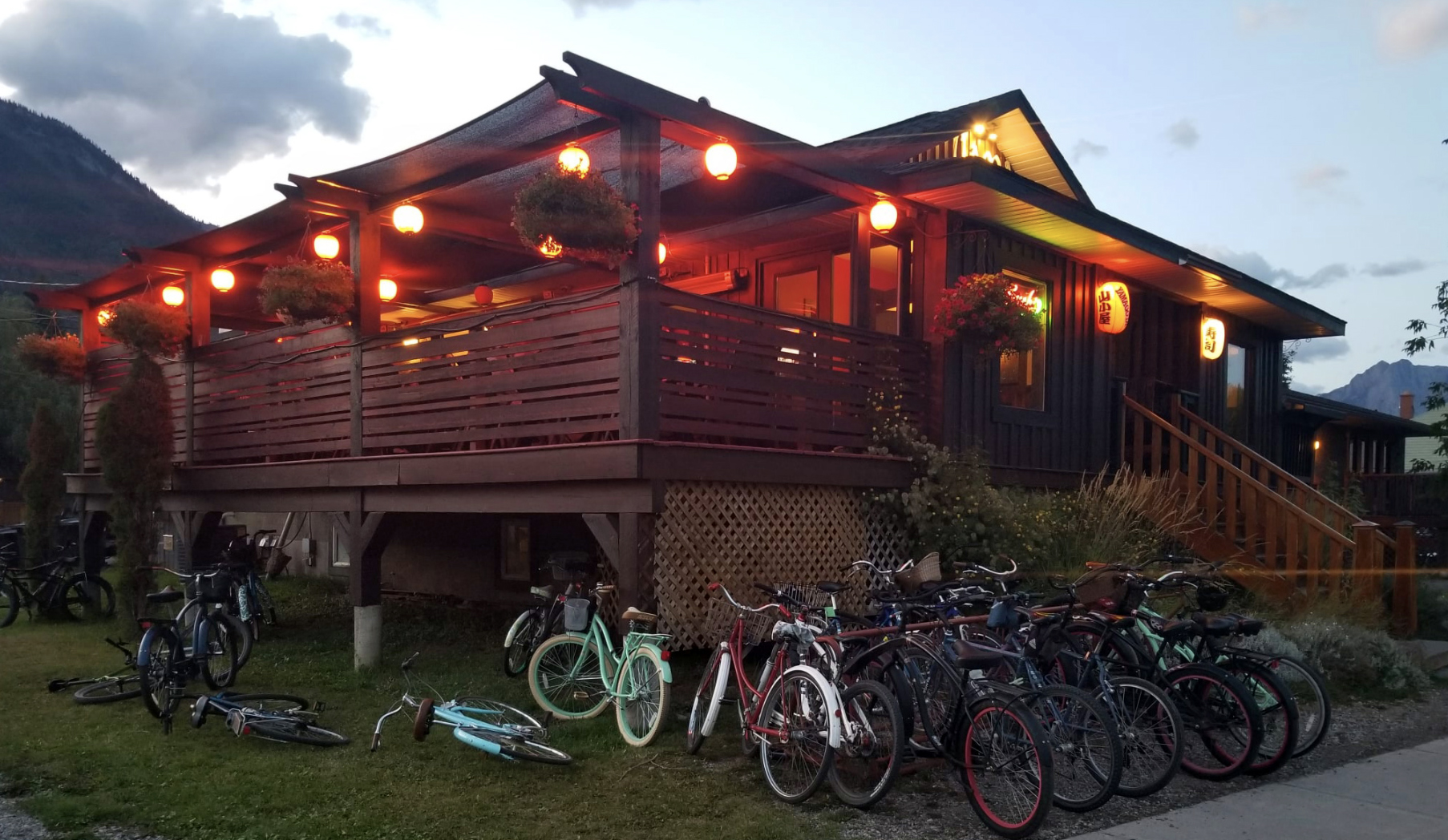 Yamagoya
In response to the COVID-19 situation Yamagoya has been offering take-out only however is reopening for dine-in service on June 18th. Take out service will continue as an option and a new pick-up only access is being constructed.
Yamagoya is repeatedly voted as Fernie's favourite restaurant and when you dine there, you'll quickly discover why. The food is fresh, varied and beautifully presented. Local recommendations include: the gomae salad, tuna tataki, sashimi carpaccio and scallop chop chop. A full range of hot appetizers includes gyoza, miso soup, tempura, karaage and warm teriyaki salads. The sushi bar offers prime sashimi and made to order sushi rolls including the famous 'Fernie Roll' or giant dragon roll, old favourites like the California roll or salmon skin roll, or new fusion creations including the curry roll, kryptonite roll or tempura roll.
All of these items are available for take-out and a selection of these tasty items are available on their Yama2go solar powered food truck that is also operating in the Elk Valley.
See Yamagoya's dine-in and take-out menu here.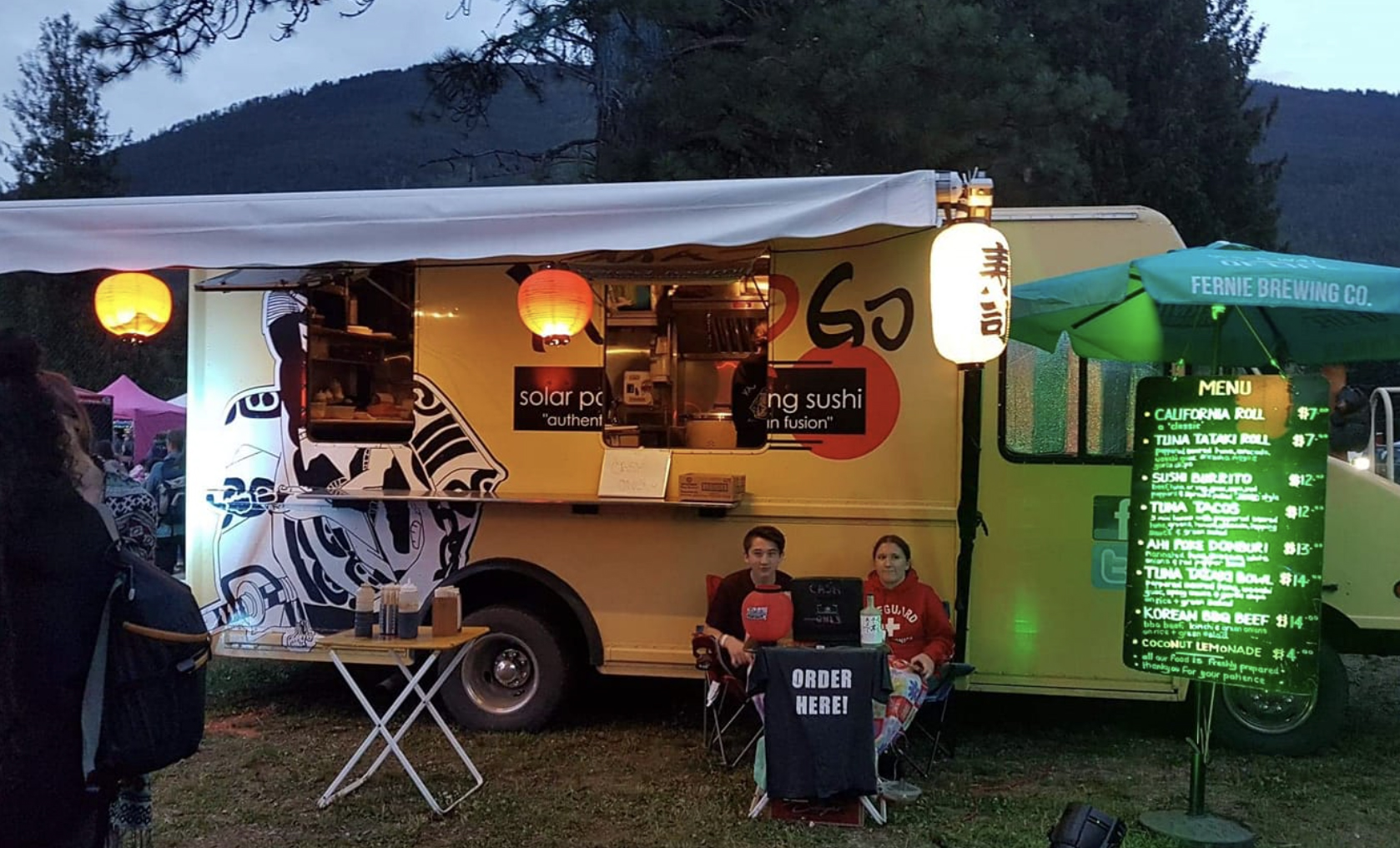 These businesses are vital to our community and supporting them now is critical to their longevity.