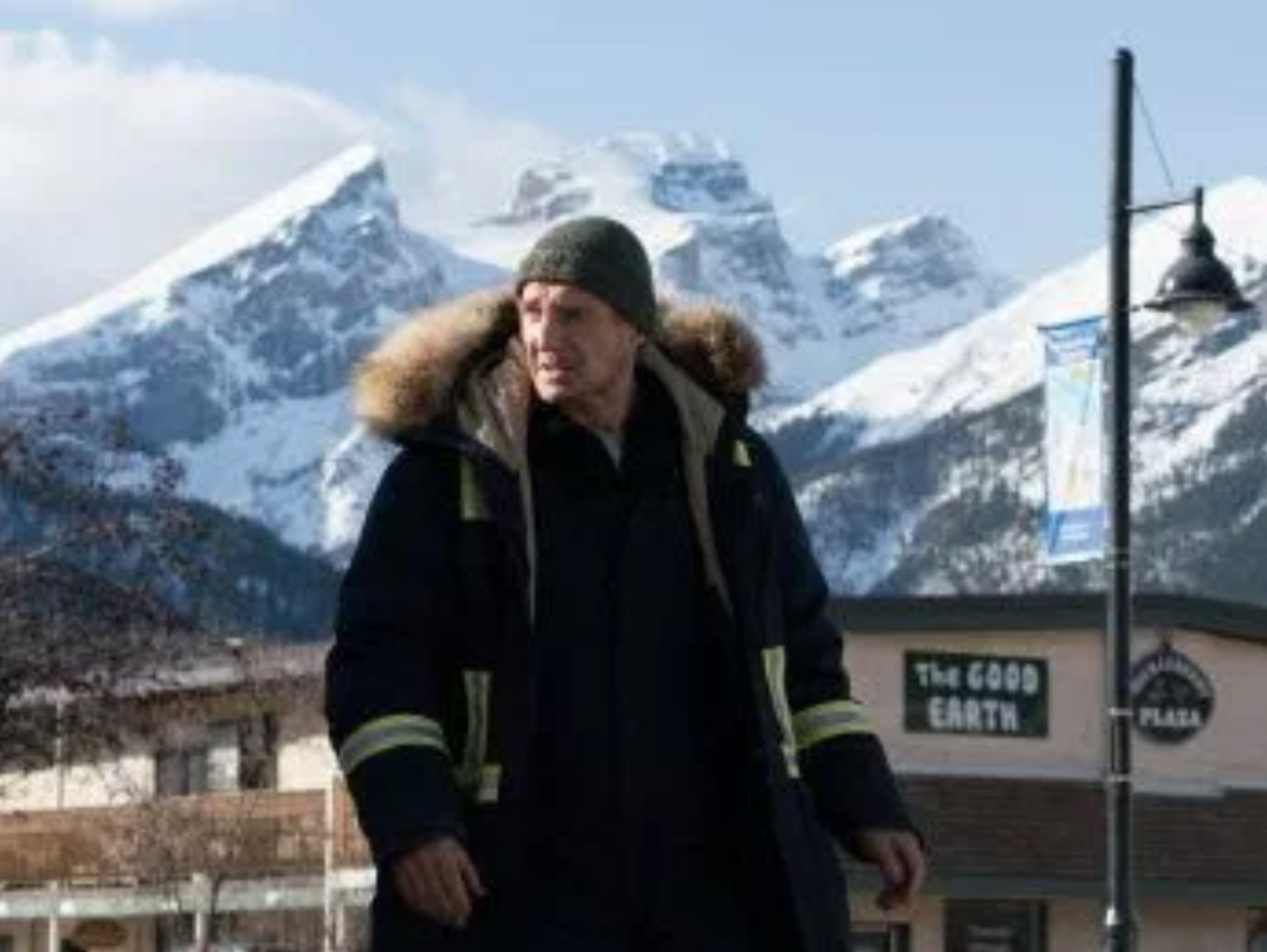 Fernie is on the big screen in Cold Pursuit, the latest action-adventure featuring Liam Neeson and Emmy Rossum. The film was partially shot in Fernie. The filming took place on April 10, 2017 at Fernie Alpine Resort on the White Pass chair, and on the following day in Historic Downtown Fernie. The locals who participated commented that Neeson was chill to hang out with and fit in very well.
The film was produced by Michael Shamberg (Django Unchained, Pulp Fiction) for StudioCanal, the European studio who previously made Neeson's hit actioner Non-Stop. Cold Pursuit was written by Frank Baldwin (the upcoming The Warriors TV series).
The filming in Fernie was originally to take place in Banff but due to concerns from Parks Canada about the plot featuring an Indigenous gang boss, Banff was no longer a location. Read CBC news story here. Fernie was quickly decided upon as one of the new locations. Fernie fits the plots since it's a classic ski town located in the Rocky Mountains, and has a welcoming community for the film industry.
To see Fernie on the big screen Cold Pursuit opens worldwide on Feb 8th and will run at Fernie's Vogue Theatre until Feb 21st.
Storyline
Quiet family man and hard-working snowplow driver Nels is the lifeblood of a glitzy resort town in the Rocky Mountains because he is the one who keeps the winter roads clear. He and his wife live in a comfortable cabin away from the tourists. The town has just awarded him "Citizen of the Year." But Nels has to leave his quiet mountain life when his son is murdered by a powerful drug lord. As a man who has nothing to lose he is stoked by a drive for vengeance. This unlikely hero uses his hunting skills and transforms from an ordinary man into a skilled killer as he sets out to dismantle the cartel. Nels' actions ignite a turf war between a manically unpredictable gangster known as Viking and a rival gang boss. Justice is served in one final spectacular confrontation that will leave (almost) no one unscathed.