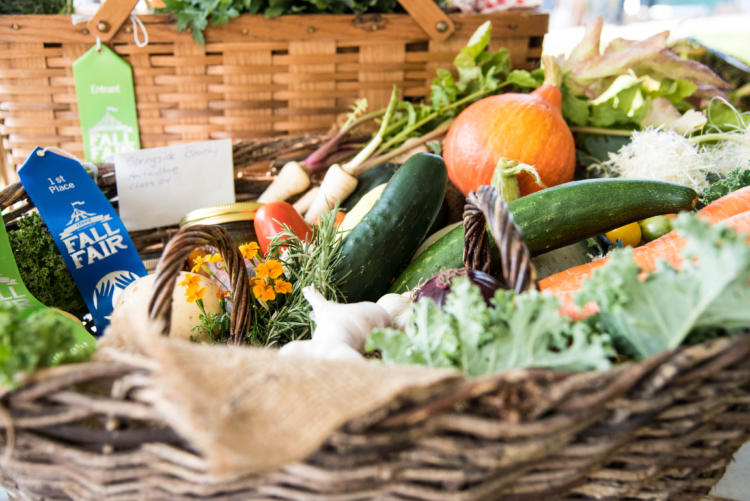 Wildsight Elk Valley is once again hosting the Fernie Fall Fair and celebrating with a festival that is as unique as Fernie! Did you know the 1st Fall Fair was in 2016 at Prentice Park?
The Fernie Fall Fair is a grassroots public event that encourages people to bridge rural and urban living through enjoying locally grown food.
It is our goal to showcase healthy, farmstead living and promote the importance and achievability of sustainable food production in the Elk Valley.
Get your taste buds ready for the Blue Ribbon competitions — pies, cakes, preserves, and bread bragging rights will be contested for.
Fernie's favorite Sunday event, the Fernie Mountain Market, and its amazing vendors will be providing the best of the harvest for you to take home!
The countdown has begun, and the excitement is building as we're just a few days away from the Fernie Fall Fair 2023 at Rotary Park!

Enter the Blue Ribbon Contest
For those who are looking to showcase their talents and compete for the coveted Blue Ribbon, they have an a few categories to choose from.
Entering is a breeze! Simply follow these steps:
• Explore the categories and guidelines: HORTICULTURE / PRESERVES / BAKED GOODS
• Create your masterpiece, whether it's a delicious pie, a stunning bouquet, or a jar of homemade preserves.
• Bring your entry to the Rotary Park gazebo on September 10th between 9-10:30 AM.
• Complete the Registration Form and Entry Forms on-site and pay your $1 entry fee.
• Don't forget to pick up your entries between 2-3 PM.
For any additional information, visit our website: wildsight.ca/fallfair/