I was suspecting the Fernie Factor was possibly going to play out. As usual the forecast was for light snow, three to five centimeters, a typical forecast for the Weather Network and Snowforcast.com. The air smelled of powder, the flakes fell so softly—I knew the weather had settled in over the Lizard Range and we were in for the Fernie Factor!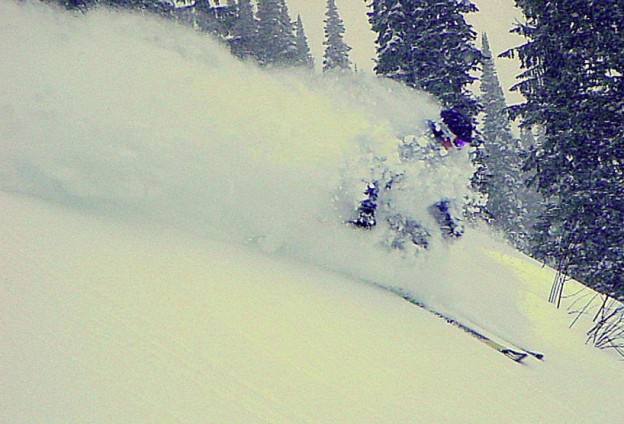 Nothing describes Fernie's excessive snowfall better that the Fernie Factor. The powder that has made Fernie a haven for deep snow enthusiasts is produced by storm systems that develop in the Pacific Ocean, off the coast of Northern Oregon. The predominant Southwesterly flow chugs across the near desert like terrain of central Washington and Idaho before slamming into the Lizard Range of the Canadian Rockies. A lack of significant mountain ranges between Fernie and the coast ensures that the storm arrives with a full payload of dry powder. Once the system reaches the Elk Valley it seems to churn like a great spinning vortex dumping powder throughout the entire area. Storm systems can come overnight and in the past, have dropped 100+ centimetres before morning. A good storm cycle grinds for up to four continuous days before dissipating, usually to be followed quickly by the next wave of white. And it looks like more snow is blowing in Thursday through Monday—light snow however!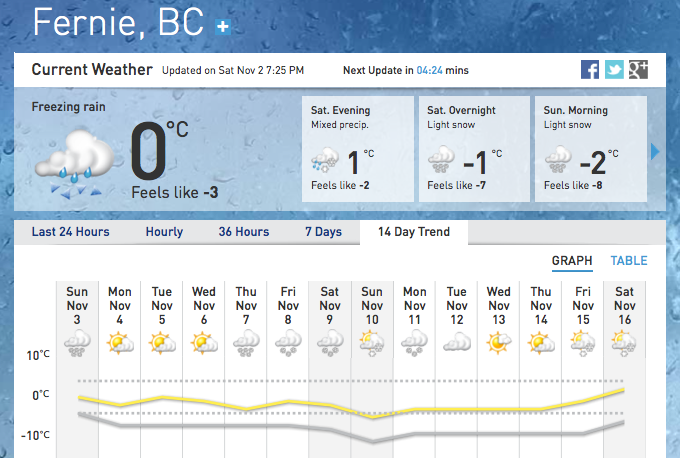 Well it happened, 75cms in 24hrs and more like 100 in 48! Here are the Siggers boys to report on the fine powder that we are blessed with!
So, I'm ready for another season in Fernie, are you? It's never to late to buy a pass or book a vacation. The best snow, epic terrain and an uncrowded mountain await you. As Warren used to say, why wait another year when you can do it now!