Kathy and Dan Blue of Edmonton, AB recently returned from a fantastic trip to Fernie, which they won courtesy of the Park Place Lodge and the Old Elevator restaurant. Kathy was drawn as the winner of the Fernie.com vacation sweepstakes last month.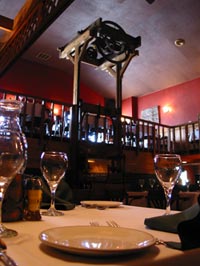 "Our trip was so good!" she exclaimed in an interview from her workplace in Edmonton. "The golf course was just beautiful, and the staff at the Park Place Lodge were so nice. And we definitely enjoyed our dinner; the restaurant accommodated us very well considering it was packed."
Kathy and her husband Dan enjoyed two nights accommodation at Park Place Lodge and dinner at the Old Elevator, as well as two days of golf at the Fernie Golf & Country Club. Winning the trip had special significance given that Kathy and Dan were also celebrating their 9th wedding anniversary on the weekend they spent in Fernie.
Kathy, who coincidentally is a former Fernie resident, was really amazed at the changes that the town has undergone in the past few years. Comparing it to Banff, she said that she felt Fernie had a unique and genuine quality, a "less touristy" feel than other resort towns.
"I lived in Fernie many years ago – I still have family there and we were so excited to visit," said Kathy enthusiastically. "We'll definitely be back – I think that Fernie is the place to be. I'm sure as people look for alternatives to Banff, more and more will be heading to Fernie!"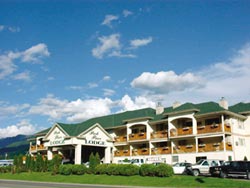 Kathy's fond memories of Fernie include joining the ladies ski club and the first-ever "Dummy Downhill" at the ski hill – where Kathy and her sister entered a winning Glen Plake look-alike dummy.
When asked if she'll be back soon, Kathy says she's looking forward to coming back to ski in the winter, and that if she ever had to move, "Fernie would be the place."
Check out fernie.com for our new Powder Vacation contest, coming this month.