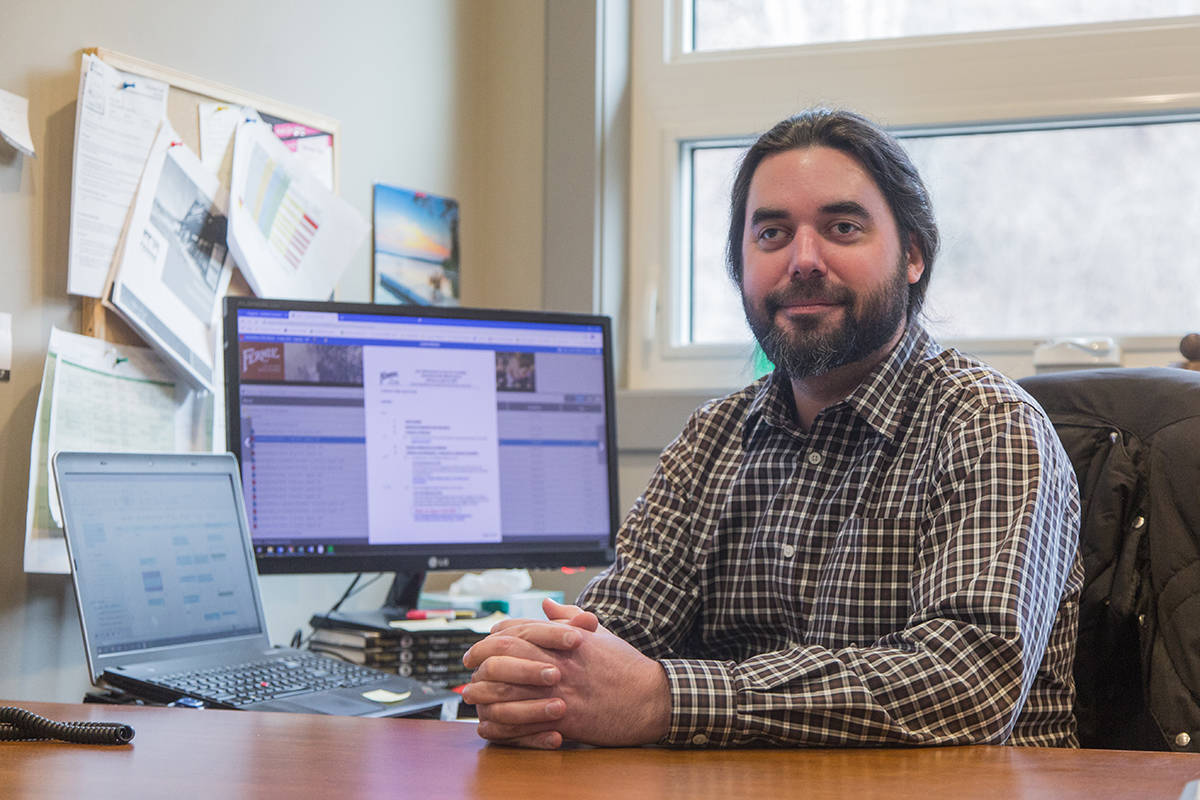 I hope all our members and the wider Fernie community are keeping well. The pandemic playing out across the globe continues to severely disrupt people's lives, their physical and mental health, personal finances and the wider economy. Here at home, we are seeing all the same things. The Fernie Chamber remains dedicated to helping our local business community through this extremely difficult time.
A couple of days ago, the BC Chamber of Commerce released the results of its second survey of BC businesses since the COVID-19 crisis began on their MindReader platform. Four-in-ten (43%) of those surveyed stated they can only continue to operate for up to three months under current restrictions. For businesses temporarily closed, the future is similarly dire, with only half (53%) expecting to reopen once the restrictions are eased on workplace operations, while 38% are unsure, and 8% will not reopen. The BC provincial government was presented with these results and again it was stressed how dire this is for all of you.
While it is not much comfort in these trying times, the survey truly demonstrates that we are all in this together and are feeling the same pain. It is the Fernie Chamber's goal to not see a single business in our community close due to COVID-19. To that end, read on for the latest summary of announcements regarding relief measures for businesses.
Updates on the Canada Emergency Wage Subsidy (CEWS)
Beginning Monday 27 April, applications will be open for the Canada Emergency Wage Subsidy (CEWS) with most businesses applying through their CRA My Business Account.
Eligible businesses will receive a 75% wage subsidy for eligible employees for a 12-week period backdated to March 15 to a maximum weekly payment of $847 per employee.
The Canadian Chamber's new Canadian Business Resilience Network website has a great step-by-step guide on how to calculate the subsidy and prepare to apply here.
The CRA will begin to release funds for approved applications on May 5.
Updates on the Canada Emergency Business Account (CEBA)
Late last week the previous payroll threshold to qualify for CEBA was expanded to include businesses with annual payroll costs of between $20,000 and $1.5 million.
Canada Emergency Commercial Rent Account (CECRA)
Late last week, the federal government announced its intention to introduce the CECRA – a program to help small businesses pay their rent for the months of April (retroactively), May and June. Discussions are underway with the provinces and more details are to come. We are encouraged by this development and look forward to the details as this was one of the BC Chamber network's key asks of government to assist businesses.
Other Announcements
– Late last week the BC government reduced the school property tax rate for commercial properties to achieve an average 25% reduction in the total property tax bill for most businesses, providing up to $700 million in relief. This enhances the 50% reduction to the provincial school property tax rate that was originally announced for classes 4, 5, and 6 as part of B.C.'s COVID-19 Action Plan.
– Also part of the BC government's property tax announcement, they are postponing the date that late payment penalties apply for commercial properties in classes 4,5,6,7 and 8 to Oct. 1, 2020, to give businesses and landlords more time to pay their reduced property tax, without penalty.
Earlier today, the BC government announced applications for the B.C. Emergency Benefit for Workers will open on May 1. It is a tax-free, one-time $1,000 payment announced in March for residents whose ability to work has been affected by the pandemic.
– Yesterday, the federal government announced a series of programs directed toward students and recent graduates, including the newly proposed Canada Emergency Student Benefit (which still requires legislative approval). This benefit would provide $1,250 per month for eligible students or $1,750 per month for eligible students with dependents or disabilities. This benefit would be available from May to August 2020.
– The federal government also announced $675 million to regional development agencies (including Western Economic Diversification Canada) to offer support to small businesses who do not qualify for programs like the Canada Emergency Business Account (CEBA).
Best Online Resources – Business Relief Measures and Economic Recovery
BC Chamber of Commerce – Resources For Businesses Affected By COVID-19
Canadian Chamber of Commerce – COVID-19 Business Resilience
BC Economic Development Association – COVID-19 Resources for BC Businesses
Government of Canada – Resources For Businesses Affected By COVID-19
No one can say for sure what the next 12 months look like. But we know it will be trying and will require all of us to pull together and help each other. In the coming weeks and months, we will be keeping our businesses completely up to date with the latest guidance for different business sectors coming from government. We want to see the Fernie economy safely re-open in a responsible, controlled and consistent manner. We will be there every step of the way to guide you through this. The most important thing is that we all make it out of this crisis and get back on our feet as soon as possible.
Stay safe and stay strong,
Brad Parsell – Executive Director
brad@ferniechamber.com
250 423 6868