Fernie is very proud of their local brewery that is the namesake of the town, the Fernie Brewing Company (FBC). In 2003 the Pask family, long-time residents of Fernie, had a dream to recreate brewing history in Fernie. They did just that, setting up a brewery in their family barn. It was the start of things to come.
Today they are one of BC's leading small craft-breweries and are as about as passionate and thirsty for making great beer as one can get. They are also passionate and supportive of their hometown in a big way!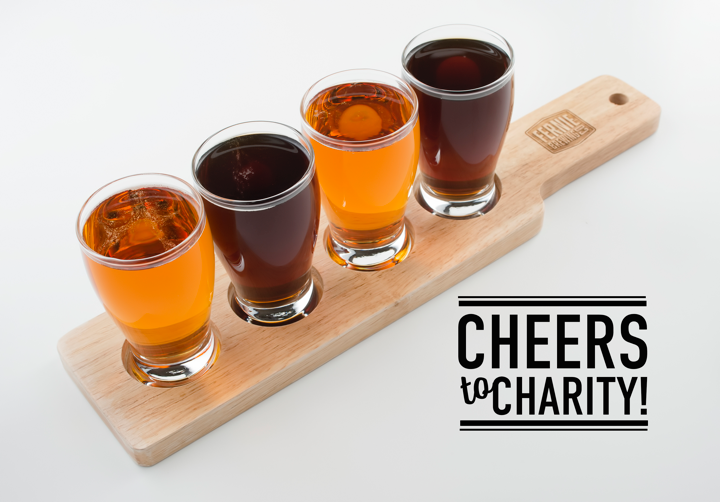 Since December 2013, FBC has been running their "Cheers to Charity" Program. 100% of tasting money ($5 for a sample paddle of four beers) goes to a variety of worthy Fernie charities, organizations or clubs. Paddles are available during store opening hours. (Winter Hours: Mon – Thurs 10AM-6PM, Fri & Sat 10AM-8PM, Sunday Closed.)
With around six "Cheers to Charity" recipients a year, the "Cheers to Charity" Program donations add up. since December 2013 FBC has donated over $20,000. Past recipients have included the Fernie Historical Society, Family Housing Society, Fernie BMX Club, the Elk Valley Hospice and Fernie Nordic Society.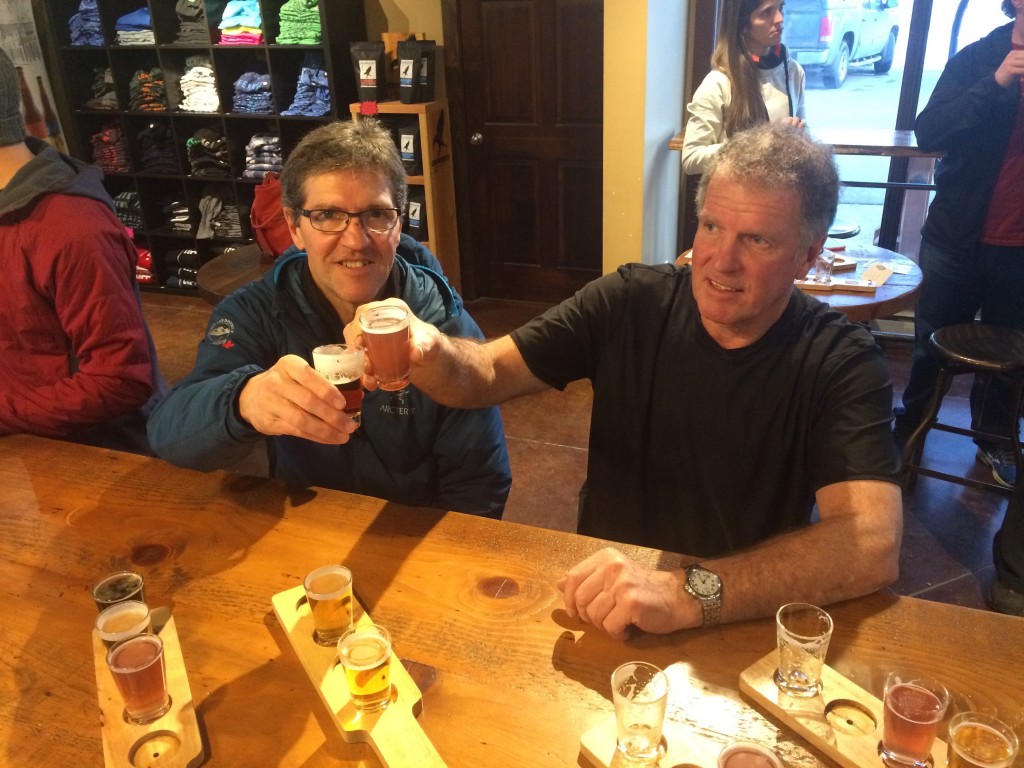 This February 16th to March 31st, FBC is donating to the Fernie Trails & Ski Touring Club (FT&STC). The funds will help with their ongoing trail and hut improvements and education programs in Fernie. In the past year the FT&STC refurbished the Tunnel Creek Hut, build the Montane Hut and Montane Trail System, and awarded four avalanche bursaries to local individuals pursuing a career in avalanche safety.
So visit the brewery this coming month for a sample paddle and raise a glass to a good cause.