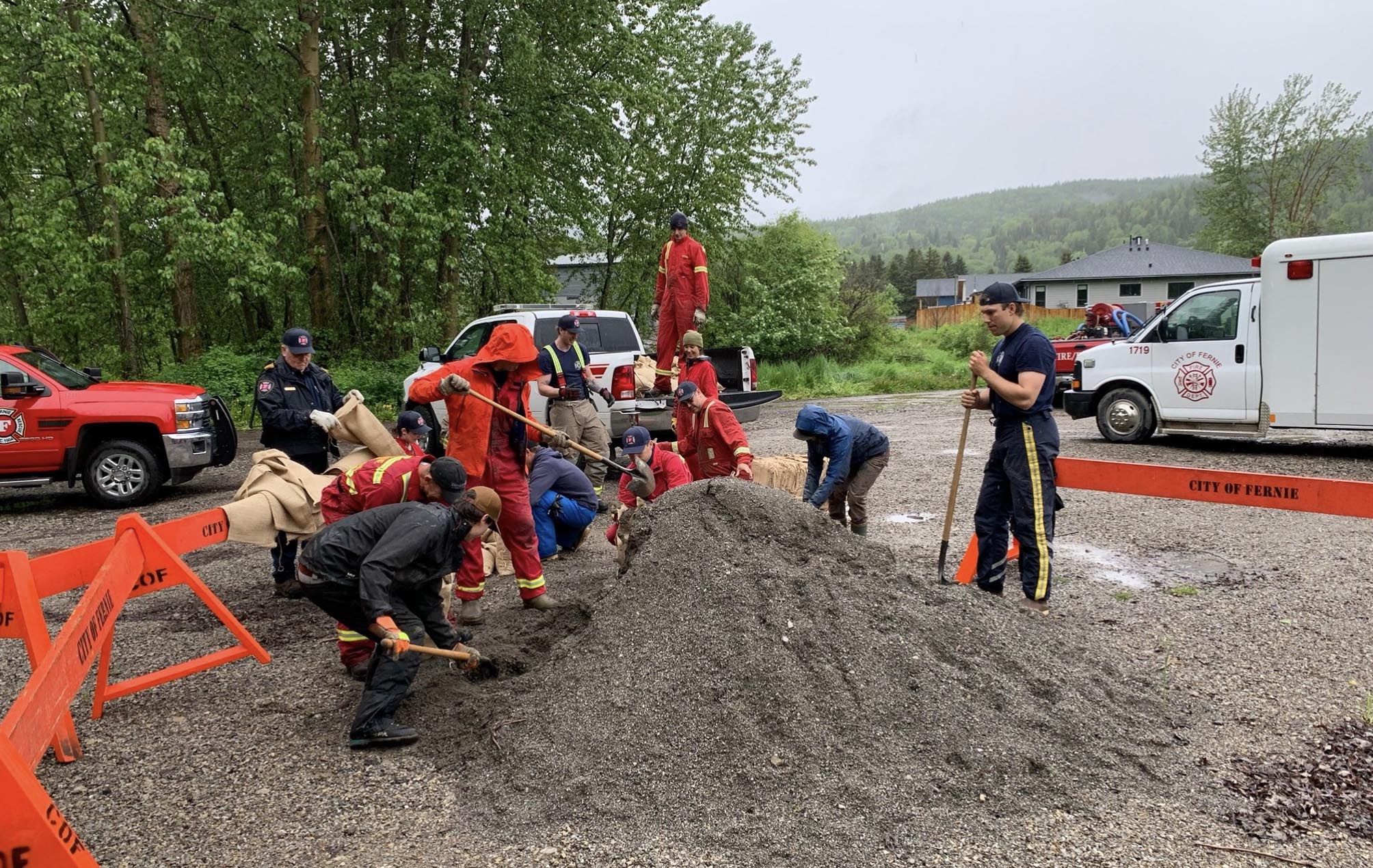 Due to the current heavy rainfall and forecasting being provided by the Province, the City of Fernie has activating an Emergency Operations Centre and accelerating the implementation of their Flood Mitigation Response Plan to ensure Fernie is prepared to respond quickly to an evolving flood threat.
The Elk River is currently at a level expected for spring freshet, and officials continuing regular monitoring of water levels.
Public self-fill sandbag stations have been set up at the following locations:
• Railway Ave & Ridgemont Ave (next to TJs Autobody)
• Main Sewage Lift Station parking lot off Mt. McLean Dr. at Mt. Trinity
• In West Fernie at the intersection of Riverside Dr. and McLeod Ave.
The City of Fernie has been working today to place gabion boxes along key areas of Coal Creek and is actively sandbagging on the dike in West Fernie. Thompson Park in West Fernie is closed to the public for City Operations to prepare and stage sandbags.
The City will also be closing the following trails due to current water levels and forecasted heavy rain:
• James White Park Trail Network
• Dogwood Park to Park Ave. Bridge
• Annex Park Inner Dike Trail Network
• Section of trail by the Fernie RV Park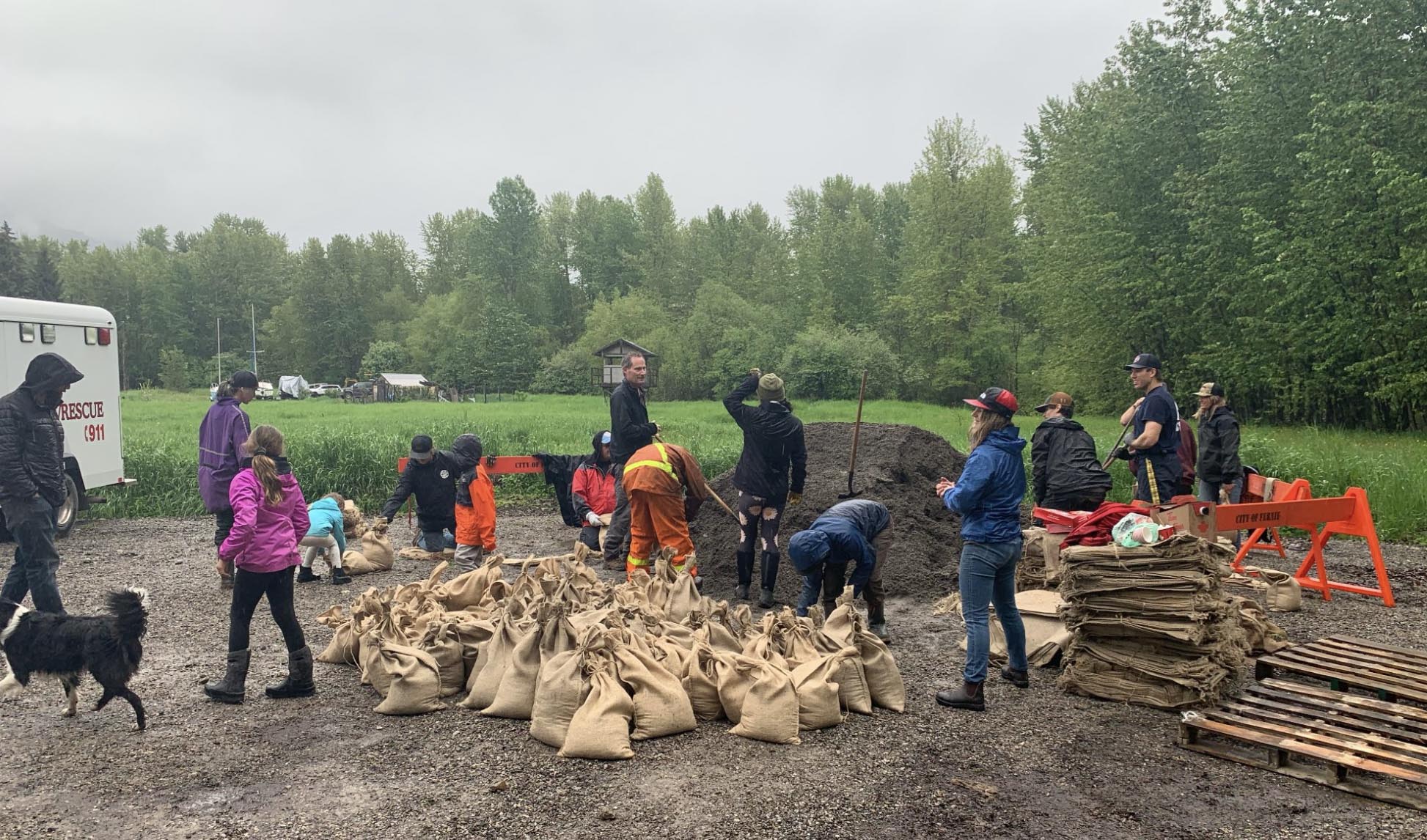 Coal Creek Road was closed this past weekend and remains closed until further notice.
If you aren't already signed up for the Regional Evacuation Notification System, sign up here to ensure you are notified in case of evacuation alerts or orders.
Many thanks to the team at the City of Fernie, EMBC, the Regional District of East Kootenay (RDEK), and our amazing community. Today was a busy one from initial planning to sandbagging and filling gabions in record time.
Well dome City of Fernie and hopefully the weather is in our favour.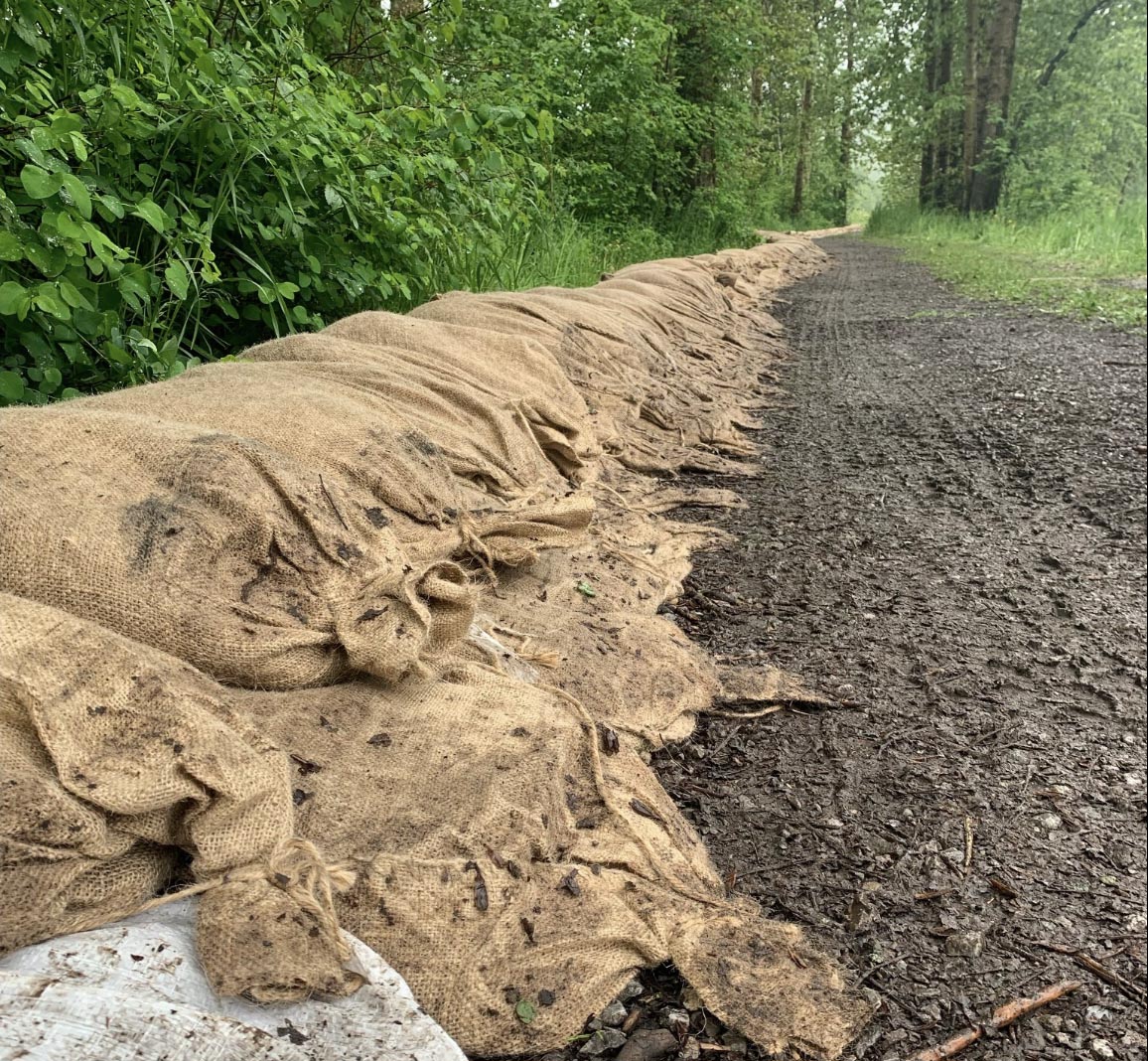 Content: City of Fernie