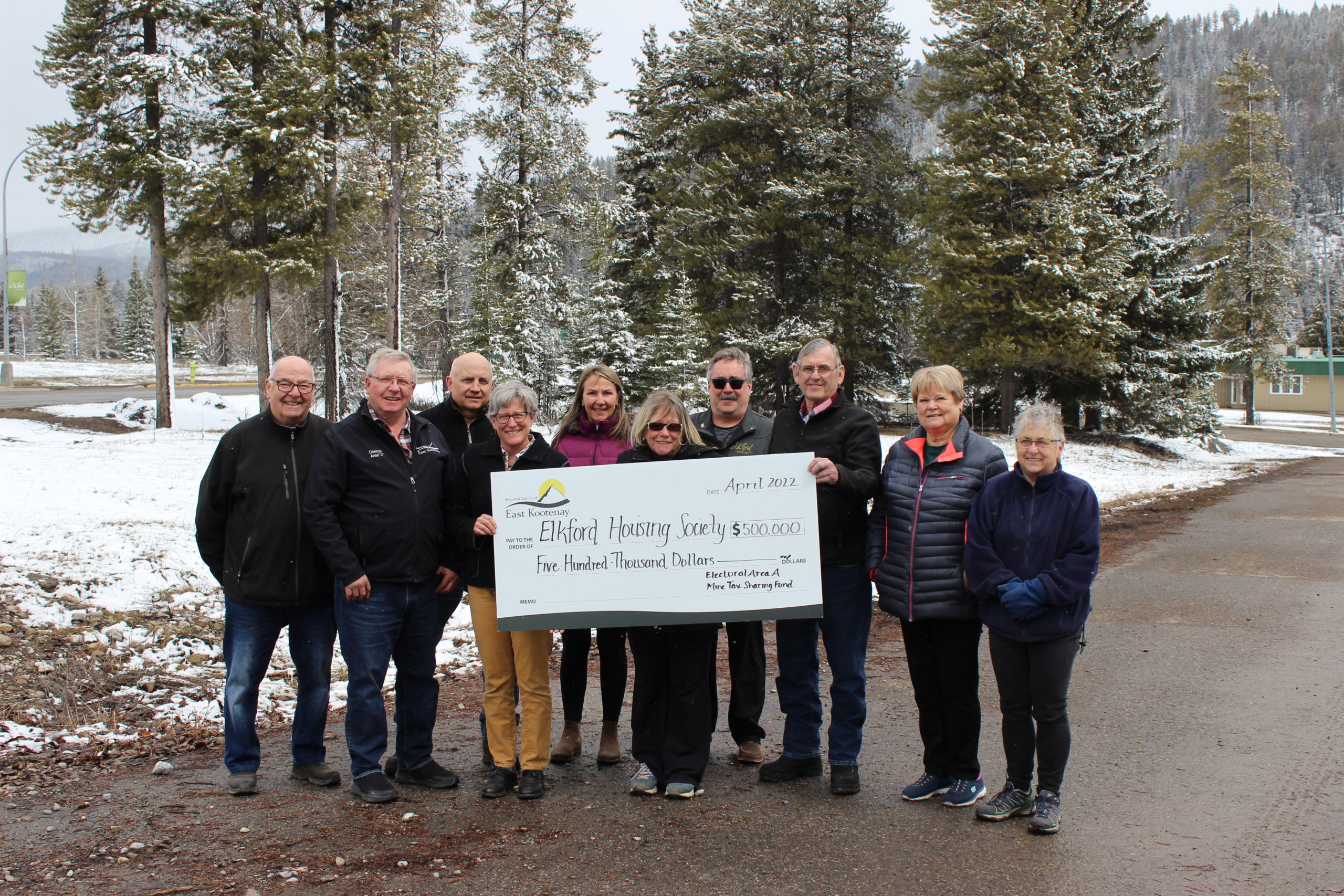 RDEK Electoral Area A Director Mike Sosnowski recently presented the cheque for $500,000 to the Elkford Housing Society for the Elkford Senior's Housing Project.
"It is an honour to support a project that will make such a lasting and positive impact for seniors and the whole community," says Sosnowski.
The grant is from Electoral Area A's portion of the Elk Valley Property Tax Sharing Agreement funds. Located in the downtown core, the facility will provide 25 separate apartments for seniors.
Pictured above left to right: Mayor Dean McKerracher (District of Elkford), Director Mike Sosnowski (RDEK Electoral Area A Director), Dave Beranek (RDEK Electoral Area A Advisory Planning Commission), Karen Alexander (RDEK Electoral Area A Advisory Planning Commission), Kim Bauer (Vice Chair, Elkford Housing Society), Denise Bertrand (Director, Elkford Housing Society), Duncan McDonald (Chair, Elkford Housing Society), Dale Garrett (RDEK Electoral Area A Advisory Planning Commission), Joanne McKerracher (Director, Elkford Housing Society), Cheryl Otting (Director and Bookkeeper, Elkford Housing Society)