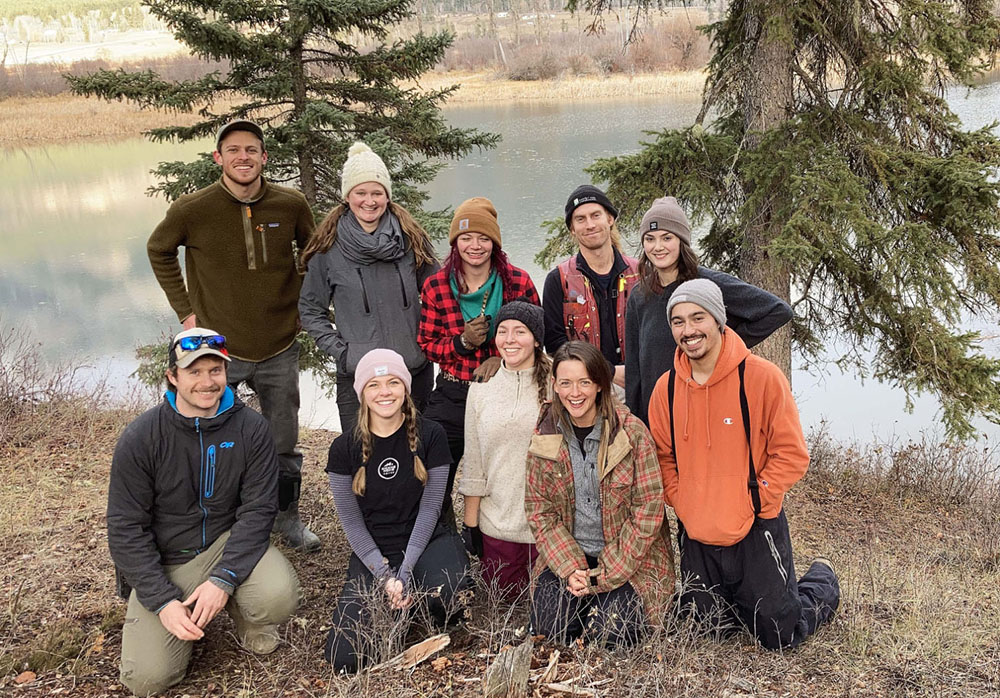 We watch a pair of beavers slip silently through the water. Their lodge is just below us, nestled alongside a bank of the Columbia Wetlands near Invermere, BC.
We've disturbed their quiet abode, but for a good cause. This team of experts and enthusiasts, armed with shovels and pickaxes, buckets and chicken wire, are here to help conserve Canada's 5 cent stars. Wispy brown grass surrounds us. Evidence of beaver activity is found nearby in freshly chewed tree branches.
Under the guidance of Living Lakes Canada, a team from Wildsight's Youth Climate Corps (YCC) spent two weeks this November making a splash in the Columbia Valley. The first week was a crash course in water monitoring, with learning and hands-on experience in assessing water quality and water quantity parameters; the team was also introduced to techniques used to monitor for aquatic invasive species.
"This program provided a hands-on collaborative snapshot of water monitoring in the Columbia Basin and the importance to climate change resilience," says Shannon McGinty with Living Lakes Canada. "Youth were provided a paid opportunity to develop their technical skills, engage with local organizations, and expand their knowledge."
In week two, Living Lakes Canada staff turned the crew's focus towards beaver conservation in the Columbia Wetlands, including conducting beaver surveys, establishing protective wiring around several high-value cottonwood trees, and assisting in upgrades to an artificial beaver dam designed to encourage these natural ecosystem engineers to stay in the wetlands.
The overall experience was one the six-member YCC crew will not soon forget.
"Water systems are so delicate," reflects crew member Noah Ko. "Stewardship is all-encompassing: whether it is measuring the size of 100 rocks (to determine bug habitat in a stream), or ensuring a pair of beavers have enough food to survive the winter, all of these elements exist in an interconnected system and are important in their own right."
The Youth Climate Corps program was launched in 2020, with the goal of empowering young people to inspire and implement solutions to the climate crisis through employment, training, and leadership development. Living Lakes Canada applies a climate change lens to enhance the protection, restoration, and health of watersheds in the Columbia Basin and with partners from across Canada.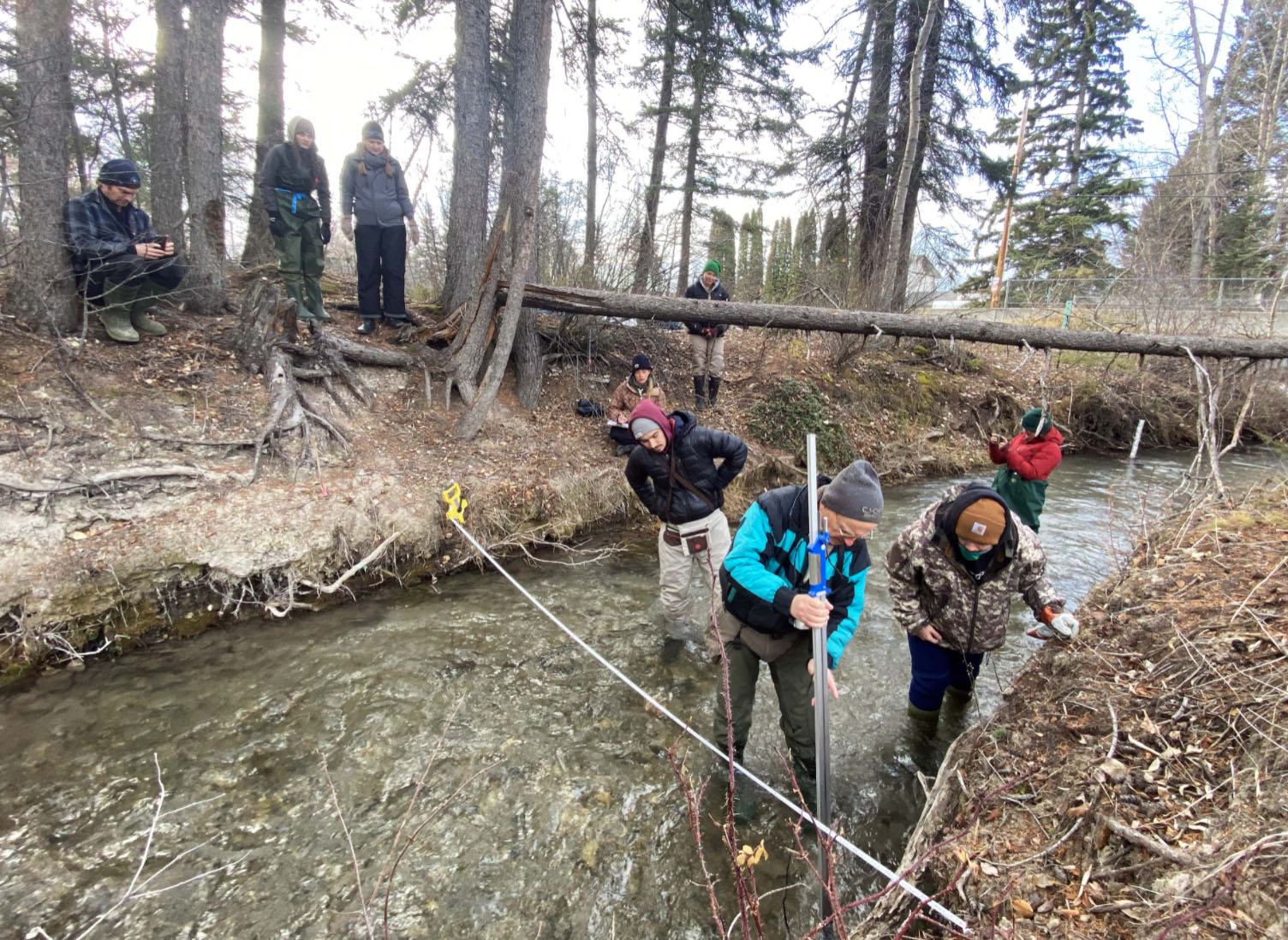 "Beaver activity indications, aquatic plant identification, water quality/quantity monitoring techniques and the theory behind them, beaver dam building techniques, beaver deterrent techniques, invasive species prevention principals, etc — it is almost shocking how much information was offered and how varied our days were," describes crew member Tracey Mitchell. "This strengthened my knowledge about how broad the effects of the climate crisis
are. I now have a much better understanding of how I am able to contribute to the mitigation of this crisis, for example with career opportunities, or volunteer water quality monitoring."
Both organizations were thrilled with the collaborative project and anticipate working together again.
"We have amazing resources in the Columbia Valley and have incredible strength when we work together; this program showed how well we have been able to do this," says McGinty.
Tim Chapman, YCC Kim/Cran coordinator, echoes the sentiment: "The partnership between the two environmental groups was an easy fit. It was a wonderful experience to have so many like minded individuals working together, and one the Kimberley/Cranbrook-based Youth Climate Corps team agreed was informative, valuable and fun."
And for the Youth Climate Corps members, the water-focused project helped sharpen their understanding of climate-focused career opportunities.
"The theme of land and water stewardship illustrated the importance of pursuing environmental conservation at the local level," sums up Ko.
Living Lakes Canada facilitates collaboration in monitoring, restoration, and policy development initiatives for the long-term protection of Canada's lakes, rivers, wetlands and watersheds impacted by climate risk.
Wildsight defends wildlife, wild spaces, and clean water —and teaches the next generation to love the wild — in the Kootenay and Columbia regions of BC, and beyond.
Support for this collaborative project also came from the Water Rangers, Lake Windermere Ambassadors, East Kootenay Invasive Species Council, and the Columbia Wetland Stewardship Partners.
Submitted by Living Lakes Canada and Wildsight