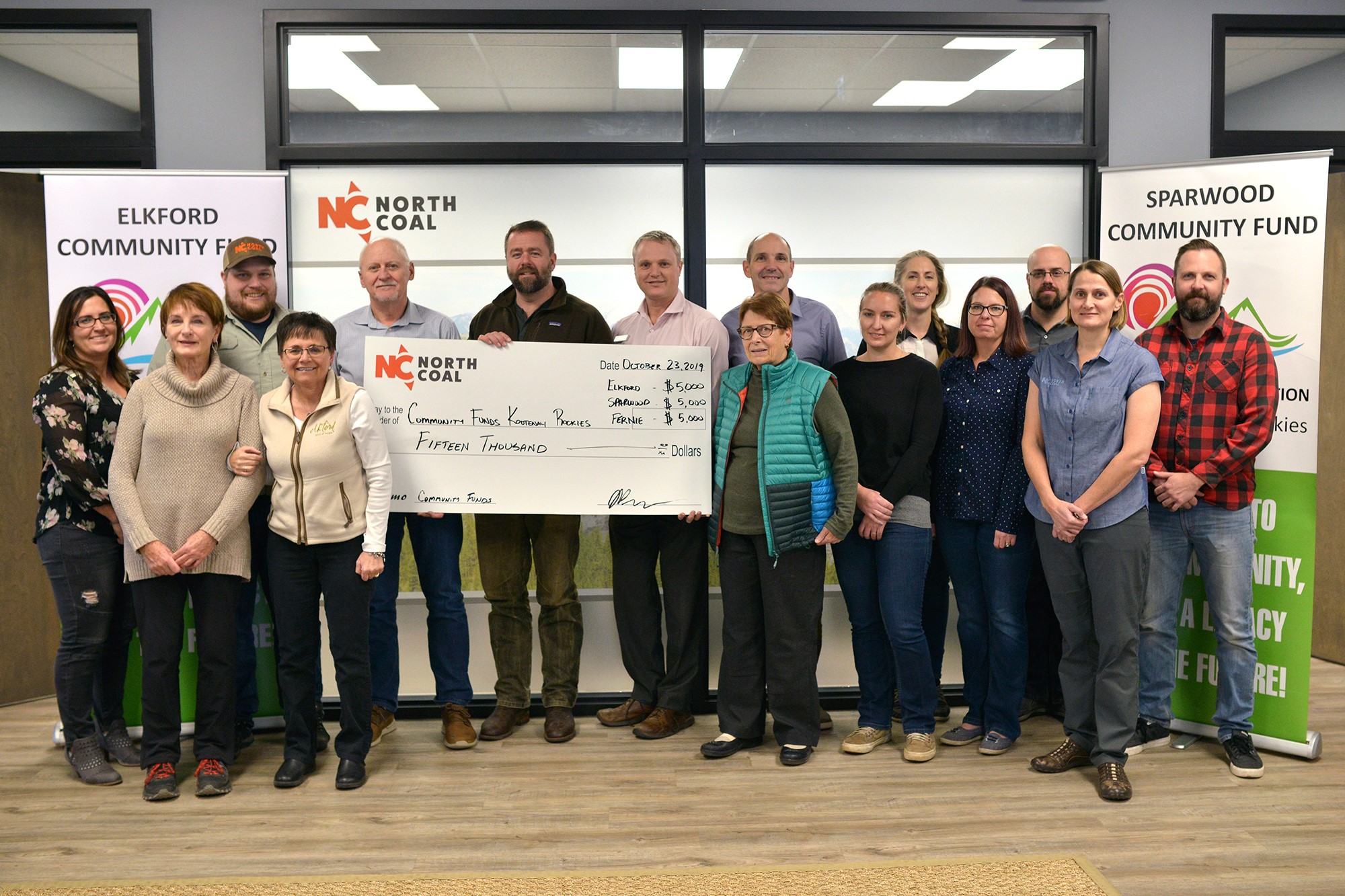 North Coal Limited is committed to the well-being of the Elk Valley and is pleased to contribute to the Community Foundation of the Kootenay Rockies (CFKR) in Elkford, Sparwood, and Fernie with a $5000 donation to each local Community Fund.
CFKR Community Funds provides grants to local organizations and led by steering committees made up of local volunteers. Each Community Fund in the Elk Valley takes a broad and inclusive view of what a community is, and provides grants to the widest possible range of organizations and initiatives, including animal welfare; arts, culture, and heritage; education; environment; mental health and addictions; outdoor recreation, physical activity, and sports; programs for seniors; and, social/health services. CFKR holds funds for each of the Elk Valley communities, which are included in CFKR's overall portfolio of 2.5 million in 27 permanently invested endowment funds.
North Coal is proud to contribute to the local CFKR Community Funds. "This program speaks to sustainability and long-term planning, things that North Coal values," says John Pumphrey, president of North Coal. "The local steering committees understand local needs and can assist where needed."
Thanks to amazing community support, CFKR established the Community Funds in Sparwood and Fernie in the fall of 2016, with the Elkford Community Fund established in the fall of 2018. Each fund was established through a combination of local donations and two matching donations, one from an anonymous donor and another from the Columbia Basin Trust. These permanently invested endowment funds earn interest, which the Community Foundation uses to provide grants to local non-profits, every year, forever.
"The Community Foundation uses expert managers to pool and invest the funds, generating ongoing financial returns that get allocated each year," Lynnette Wray, CFKR Executive Director, explained. "The donor gets the charitable tax receipt, and we take care of all the administrative burden."
According to Wray, "The Community Funds in Elkford, Sparwood, and Fernie each total over $100,000 and will each grant approximately $3,000 to local non-profits in their communities in 2020."
Photo: the Free Press