More than 70 people turned out this Saturday to help build the coolest bike park in the Kootenays.  These pictures were taken Sunday morning and help tell the story of the tremendous effort that took place: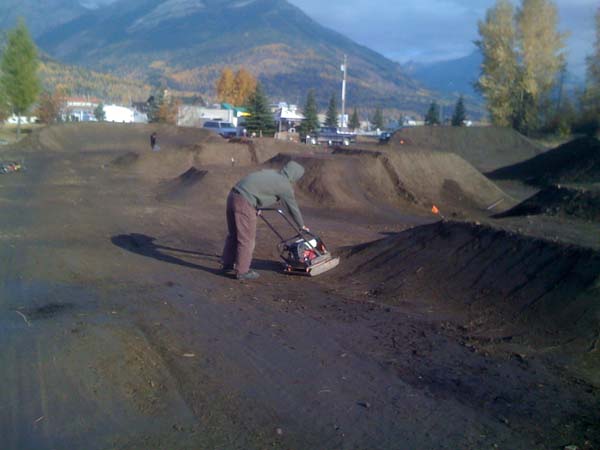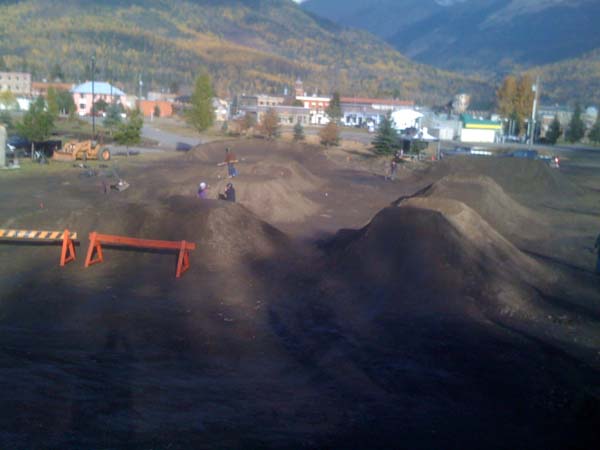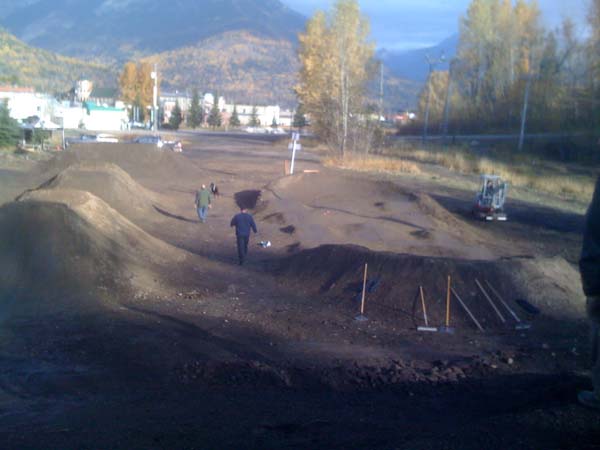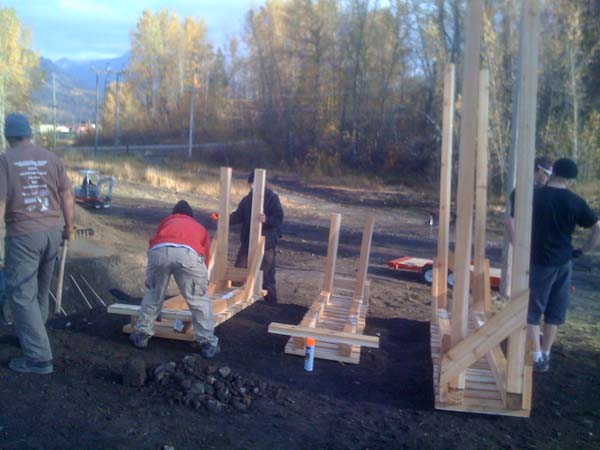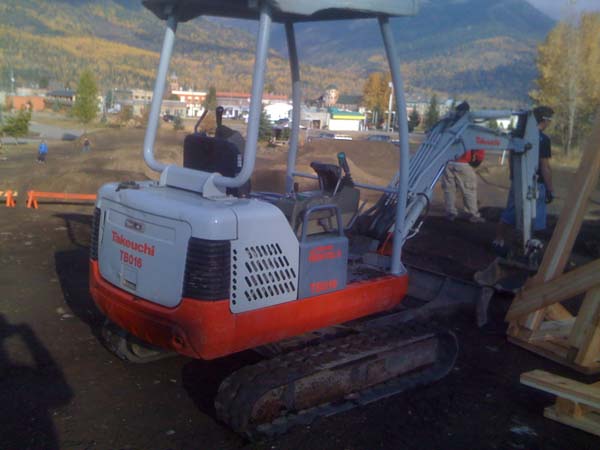 Well done Fernie Mopuntain Bike Club!!
The Fernie Mountain Bike Skills park will be hosting a volunteer building day with park designer Jay Hoots on Saturday October 18th from 10AM-4PM at the sitelocation behind the Aquatic Centre. They will host a BBQ lunch for all volunteers.
Come out with your shovels, rakes and wheelbarrows plus a willingness to shovelsome dirt and shape YOUR jumps.
If you can help out on the 16th, 17th or 19th just come to the site and they will put you to work.
If you have any machinery that you can lend or operate please contact them at www.bikefernie.ca